- 2835 LED SMD

-
2835FIRC-90L / 13I100
2835 SMD LED case están disponibles para tipos de diodos emisores. Diodo emisor de 900 nm es uno de ellos. Normalmente, 900nm LED es un LED infrarrojo invisible. Cuando está funcionando, no puedes ver ninguna luz a simple vista. Entonces la gente puede preguntarse, ¿cómo podemos saber que está funcionando? La respuesta es, tu teléfono. Tome su teléfono y encienda la cámara, luego podrá ver un color rosa (o morado claro ) en el centro del LED infrarrojo. A mayor longitud de onda, más brillante será el color rosa (o púrpura) del LED IR. En la fábrica Best LED, cuando colocamos 700nm LED, 810nm LED y 900nm LED en la cámara para comparar. Encontramos esto de manera similar, una prueba comparativa debajo de la cámara mostró que la luz en la parte roja se estaba volviendo cada vez más débil, cuando la longitud de onda se hacía más larga y no se podían ver manchas rojas a 940 nm. El infrarrojo de 900 nm se utiliza principalmente como instrumento de prueba, 940 nm para detectar gases en la sangre, azúcar en la sangre, etc. Se utiliza principalmente como control remoto para el bloqueo de posición.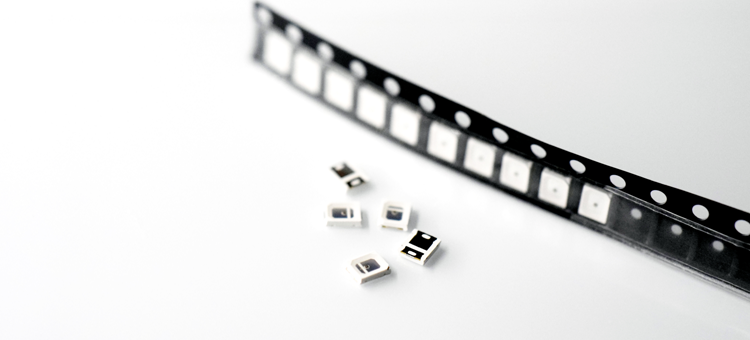 - Size: 3.5*2.8*0.8mm

- Chip Number: 1 chip

- Color: 900nm LED

- Type: Surface mount device

- Chip brand: Tyntek

- Nick mark: Anode

- Different color are available

- Different wavelength are available

- Warranty: 5 Years


- RoHS, REACH, EN62471


- Uniform light output

- Long life-solid state reliability

- Low Power consumption


-Anti UV epoxy resin package


-High temperature resistance
- Parámetros de dimensión -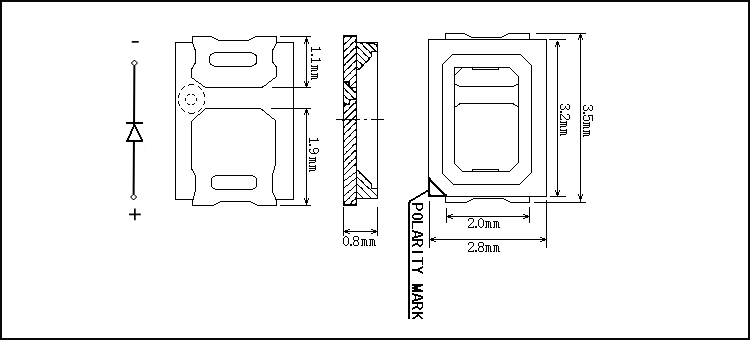 Estas fundas SMD LED también están disponibles para IR LED, UV LED, LED azul SMD, LED rojo SMD, LED ámbar, etc.
- Color emisivo -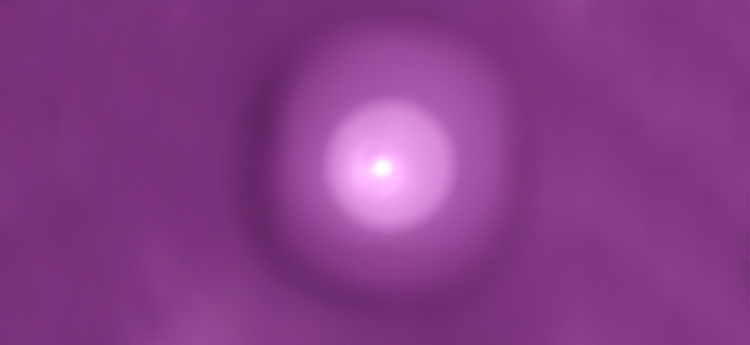 * Los colores de la foto fueron tomados por la cámara, tome el color de emisión real como estándar.
- Parámetros eléctricos -

Calificaciones máximas absolutas en Ta = 25 ℃
Parameter

Symbol

Rating

Power Dissipation

Pd

230mW

Pulse Forward Current

IFP

350mA

Forward Current

IF

100mA

Reverse Voltage

VR

5V

Junction Temperature

Tj

115°C

Operating Tempertature

Topr

-40 - +80°C

Storage Tempertature

Tstg

-40 - +100°C

Soldering Temperature

Tsol

260°C

Electro-Static-Discharge(HBM)

ESD

2000v

Warranty

Time

5Years

Antistatic bag

Piece

4000Back

*Pulse Forward Current Condition:Duty 1% and Pulse Width=10us.

*Soldering Condition:Soldering condition must be completed with 3 seconds at 260°C
Características ópticas y eléctricas (T c = 25 ℃)
Parameter

Symbol

Min

Typ

Max

Unit

Test Condition

Forward Voltage

VF

1.6

2.2

V

IF=100mA

Pulse Forward Voltage

VF

2.8

V

IFP=350mA

Radiant Intensity

IE

25

32

mw/sr

IF=100mA

Peak Wavelength

λP

890

900

910

nm

IF=100mA

Total Radiated Power

PO

4.2

mw

IF=100mA

Half Width

Dl

50

nm

IF=100mA

Viewing Half Angle

2q1/2

±60

deg

IF=100mA

Reverse Current

IR

5

uA

VR=5V

Rise Time

Tr

600

ns

IF=100mA

Fall Time

Tf

300

ns

IF=100mA

*Luminous Intensity is measured by ZWL600.

*q1/2 is the off-axis angle at which the luminous intensity is half the axial luminous intensity.

*lD is derived from the CIE chromaticity diagram and represents the single wavelength which defines the color of the device.
- 900nm LED -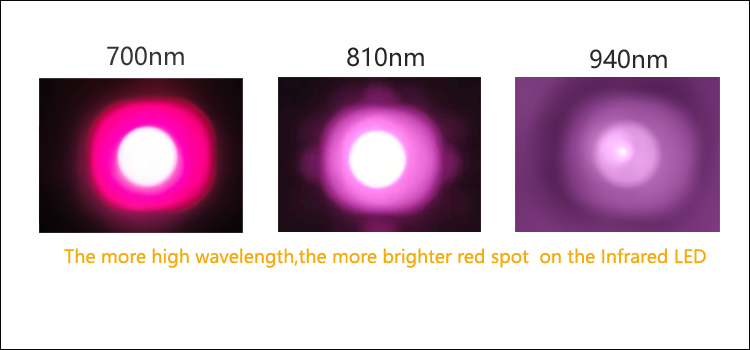 - Conexión de cable dorado -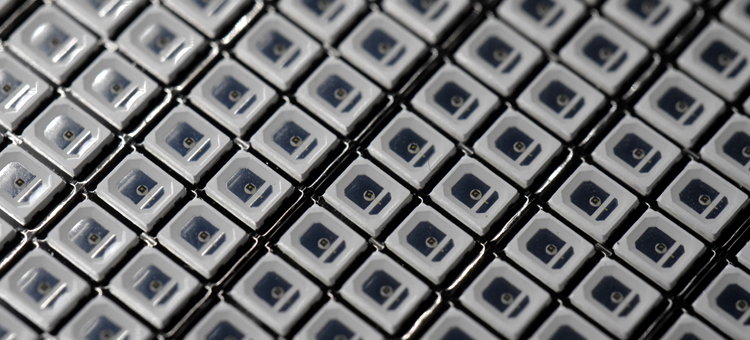 * Para mantener cada uno de los LED de larga vida útil, BestLED utiliza un cable de oro puro de alta pureza para la conexión del circuito interior
- Embalaje -

* Lo envasamos con envasado al vacío después de pegarlo como un carrete.
- Solicitud -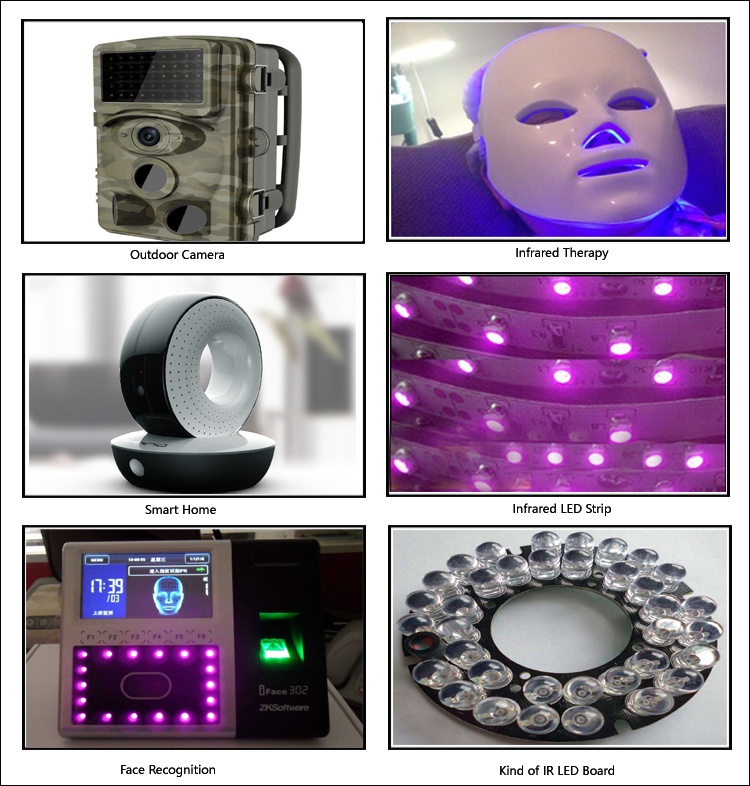 - LED relacionado -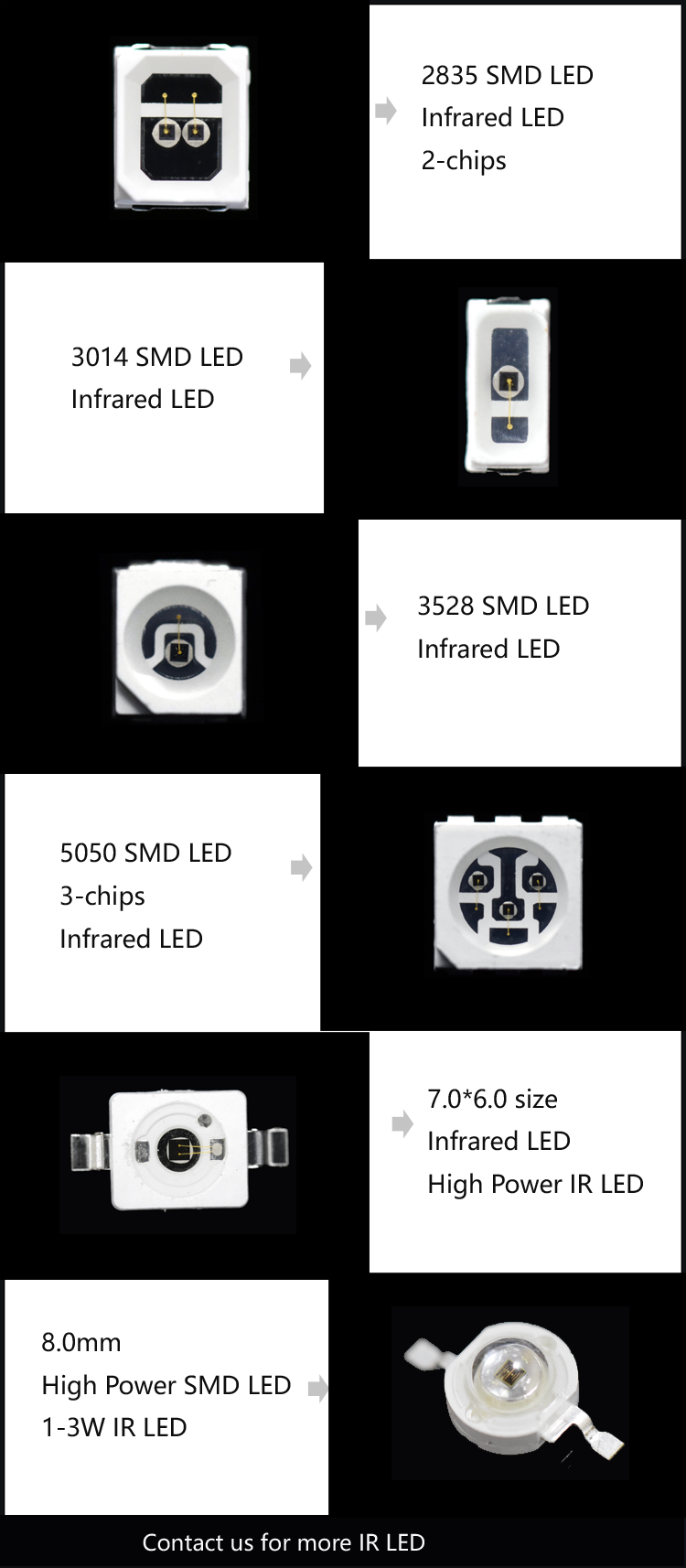 - Producción -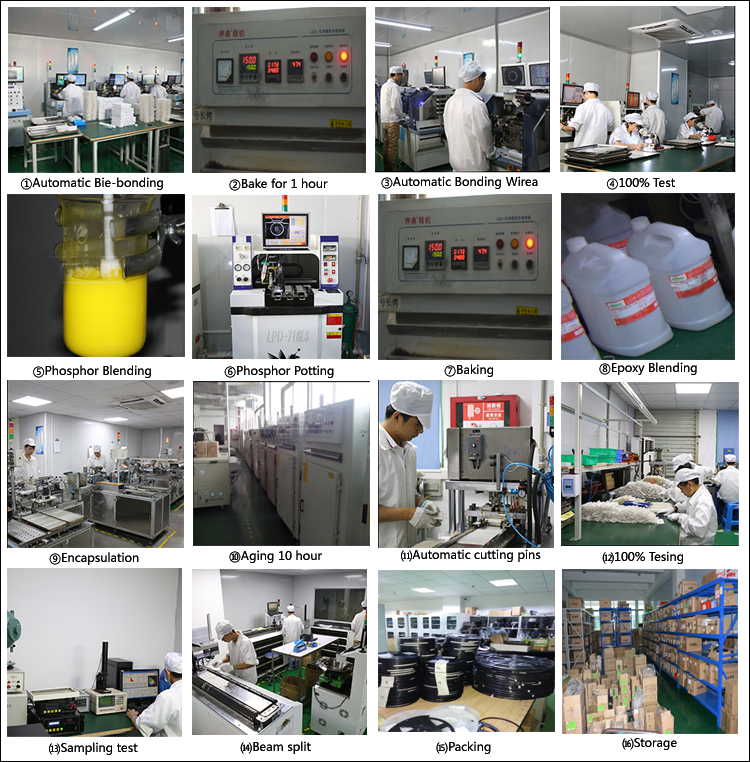 - Utilizar -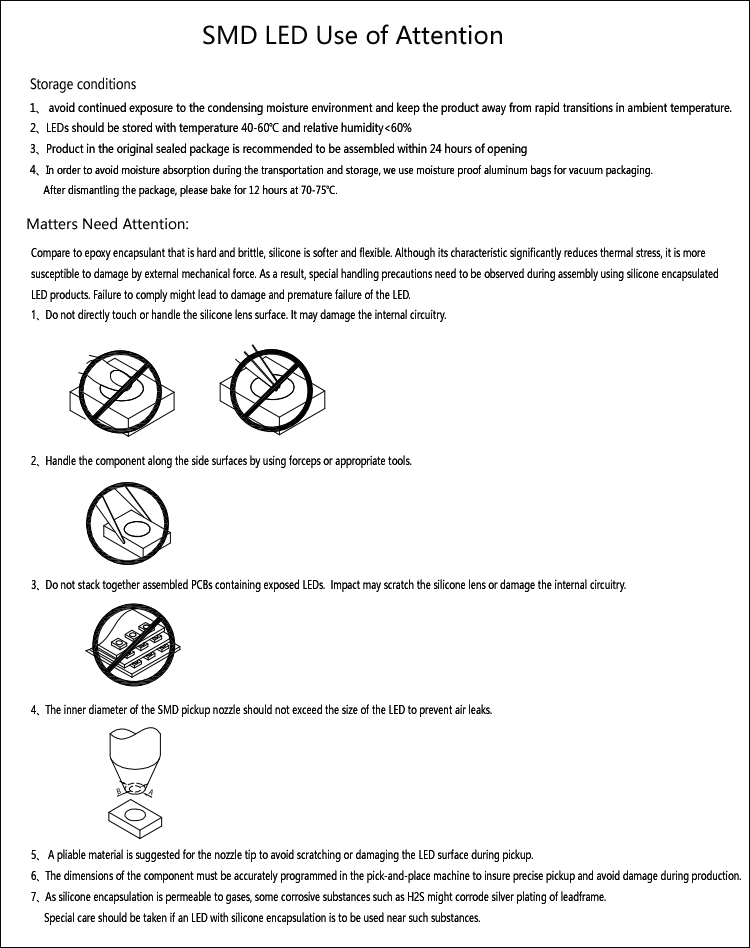 PRODUCTOS POR GRUPO : SMD LED > 2835 SMD LED