- LED SMD 3528 -
3528IRC-85L10I30
Los LED infrarrojos de 850 nm y 940 nm son los LED infrarrojos más populares en nuestra vida. Cuando el LED de 850 nm está funcionando, podemos ver una mancha roja en el centro del LED, la gente podría pensar que el LED infrarrojo es invisible a simple vista. Pero la verdad es que: cuando la intensidad de la luz infrarroja es lo suficientemente alta, también puede producir cierta sensación cuando brilla en la retina, de modo que el ojo humano pueda ver la luz roja. Estos 3528 SMD LED son un paquete PLCC-2 y LED IR de vista superior, amplio ángulo de visión. Libre de Pb, compatible con RoHS. También tenemos otras longitudes de onda similares disponibles en nuestra fábrica, tales como: 840nm LED, 830nm LED, 820nm LED, 810nm LED ect. Con la longitud de onda más corta, obtendremos una mancha roja más fuerte. Lo que significa que, al mismo tamaño y corriente, encendemos estos LED de longitud de onda, 810nm LED tendrá la iluminación más brillante y 830nm LED de seguimiento.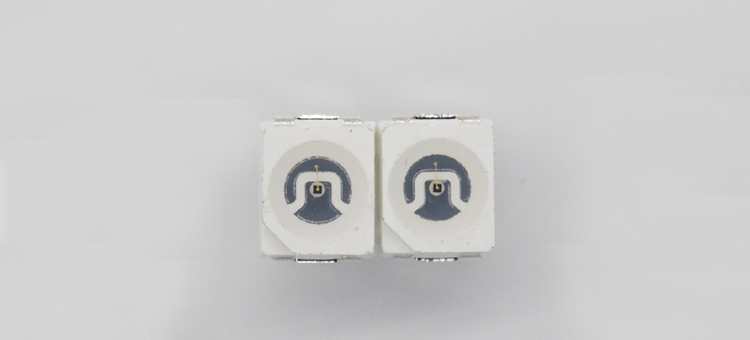 - Size: 3.5*2.8*1.9mm

- Chip Number: 1 chip

- Color: IR LED

- Type: Surface mount device

- Chip brand: Epistar

-

- Different color are available

- Different wavelength are available

- Warranty: 5 Years

- RoHS, REACH, EN62471

- Uniform light output

- Long life-solid state reliability

- Low Power consumption

-Anti UV epoxy resin package

-High temperature resistance
- Parámetros de dimensión -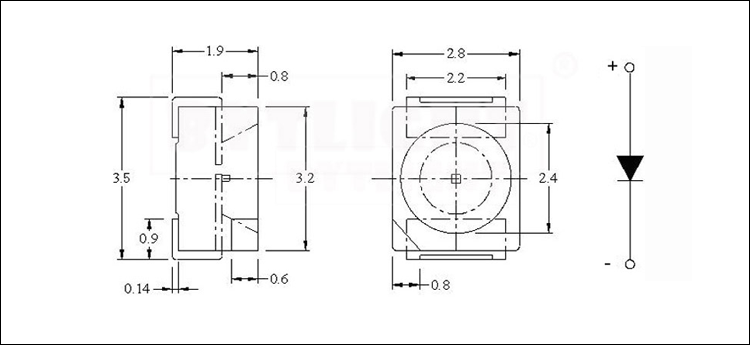 Estas fundas SMD LED también están disponibles para IR LED, UV LED, LED azul SMD, LED rojo SMD, LED ámbar, etc.
- Color emisivo -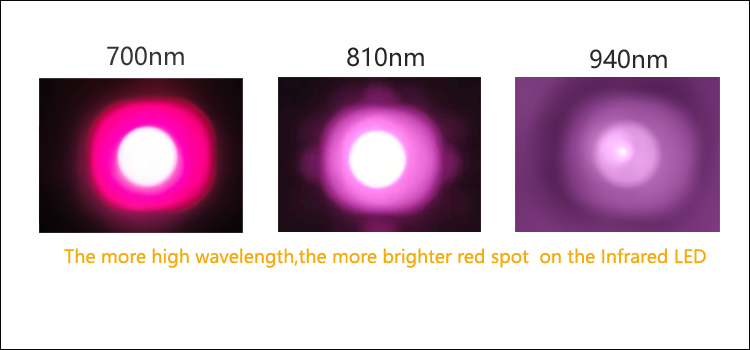 - Parámetros eléctricos -
Parameter

Symbol

Rating

Power Dissipation

Pd

100mw

Pulse Forward Current

IFP

300mA

Forward Current

IF

50mA

Reverse Voltage

VR

5V

Junction Temperature

Tj

115°C

Operating Tempertature

Topr

-40 - +80°C

Storage Tempertature

Tstg

-40 - +100°C

Soldering Temperature

Tsol

260°C

Electro-Static-Discharge(HBM)

ESD

3000v

Warranty

Time

5Years

Antistatic bag

Piece

2000Bag

*Pulse Forward Current Condition:Duty 1% and Pulse Width=10us.

*Soldering Condition:Soldering condition must be completed with 3 seconds at 260°C
Parameter

Symbol

Min

Typ

Max

Unit

Test Condition

Forward Voltage

VF

1.2

1.4

1.6

V

IF=20mA

1.4

1.6

2.0

V

IF=50mA




3

V

IFP=300mA

Radiant Intensitye

Ee

4.8

mw/sr

IF=20mA

12

IF=50mA

80

IFP=300mA

Peak Wavelength

λP

845

850




nm

IF=20mA

Half Width

Dl

25

nm

IF=20mA

Viewing Half Angle

2q1/2

±60

deg

IF=20mA

Reverse Current

IR

5

uA

VR=5V

*Luminous Intensity is measured by ZWL600.

*2q1/2 is the off-axis angle at which the luminous intensity is half the axial luminous intensity.

*lD is derived from the CIE chromaticity diagram and represents the single wavelength which defines the color of the device.
- Conexión de cable dorado -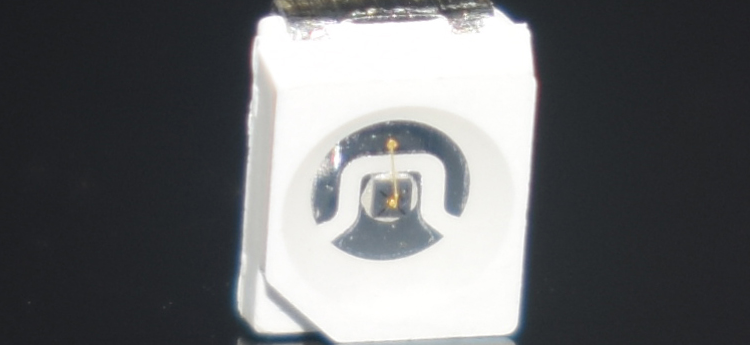 * Para mantener cada uno de los LED de larga vida útil, BestLED utiliza un cable de oro puro de alta pureza para la conexión del circuito interior
- Embalaje -

* Lo envasamos con envasado al vacío después de pegarlo como un carrete.
-Solicitud-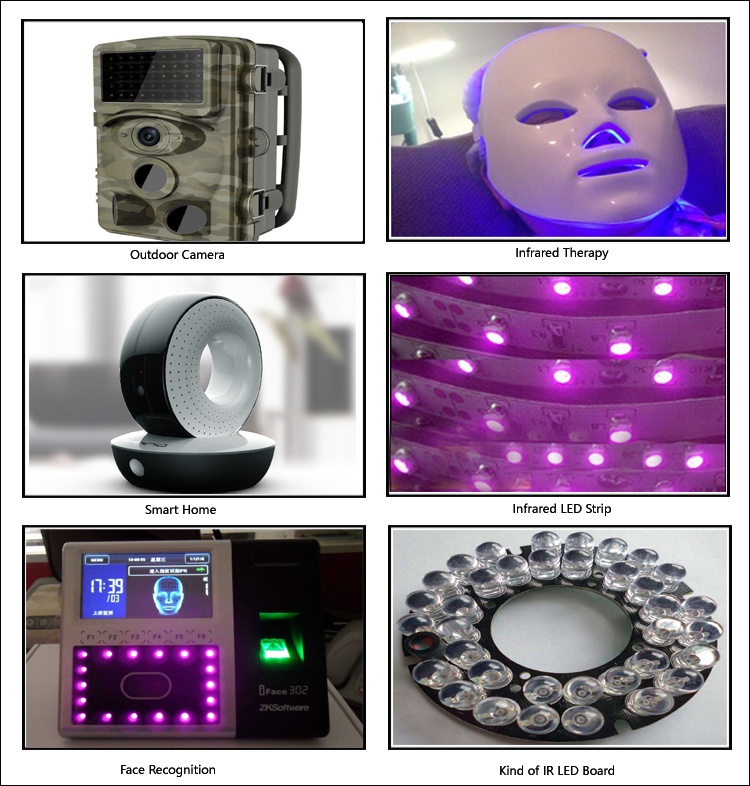 - Producción -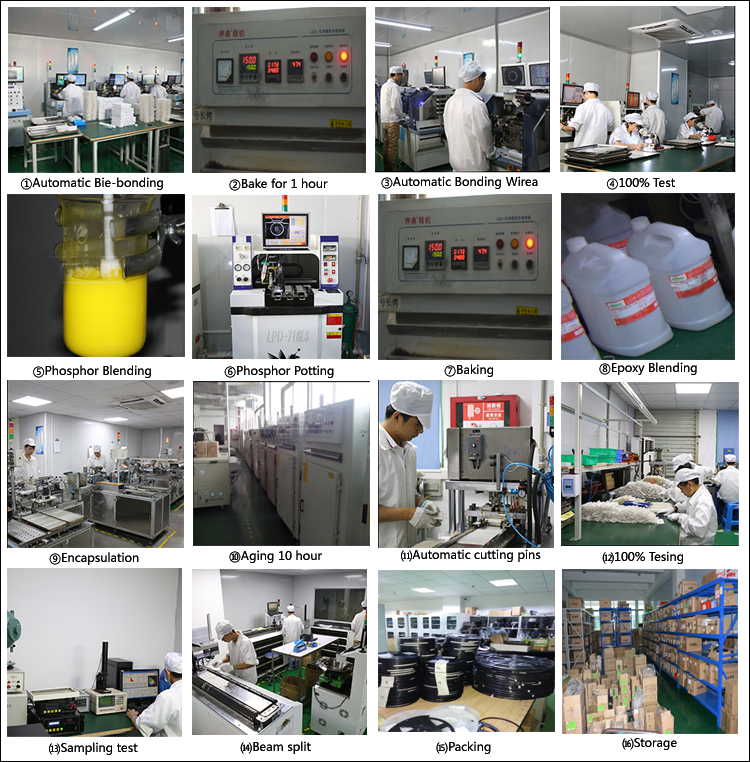 - Utilizar -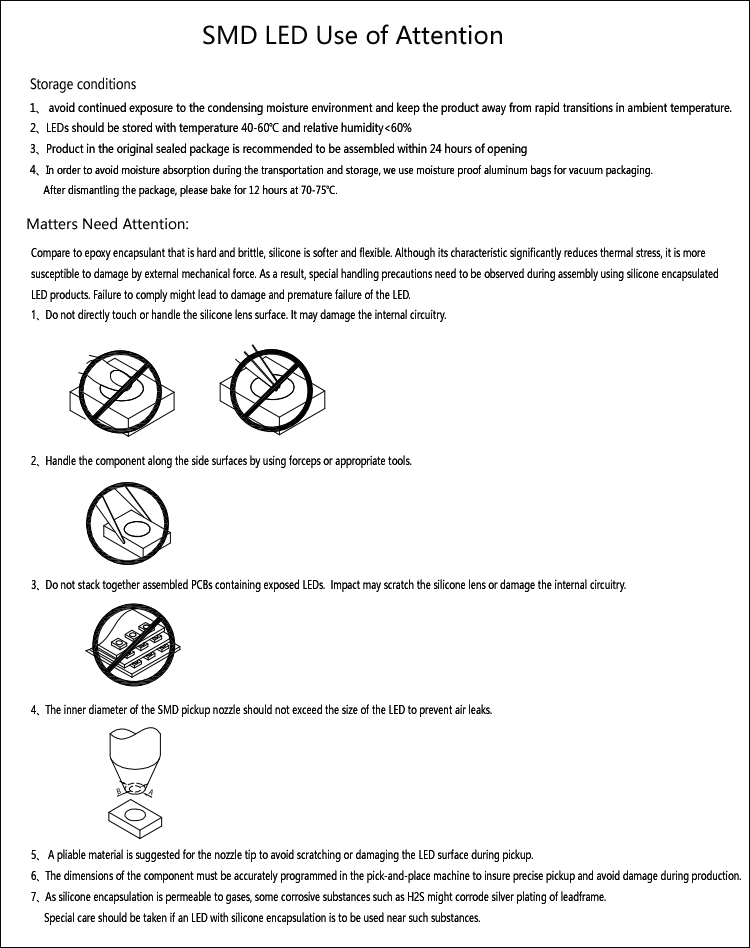 PRODUCTOS POR GRUPO : SMD LED > 3528 SMD LED