- LED IR de alta potencia -

3535FIRC-85L35I1A-ES
Para este LED de 850 nm, lo empaquetamos con un chip LED de gran tamaño de 850 nm, lo que significa que puede manejar más corriente que el chip LED de pequeño tamaño cuando está funcionando. Al mismo tiempo, también producirá más calor adicional que el pequeño chip IR LED. Para hacer que este LED IR de alta potencia tenga una vida útil más larga, utilizamos la carcasa LED 3535 SMD, que obtuvo un buen rendimiento en el envío de calor. ¿Necesita un LED IR de alta potencia con LED de 850 nm? Póngase en contacto con nosotros ahora para obtener más detalles al respecto ~ Para 850nm LED SMD, hay tipos de energía para su elección. Tales como 0.06W, 0.2W, 1W, 2W y 3W ect diferentes LED de 850nm IR están disponibles en nuestra fábrica. Los LED de 850 nm son ampliamente utilizados en cámaras de visión nocturna, máquinas de belleza, sistemas de control de extracción o áreas de terapia infrarroja. A mayor potencia, mayor radiación obtendrá de este LED infrarrojo de 850 nm.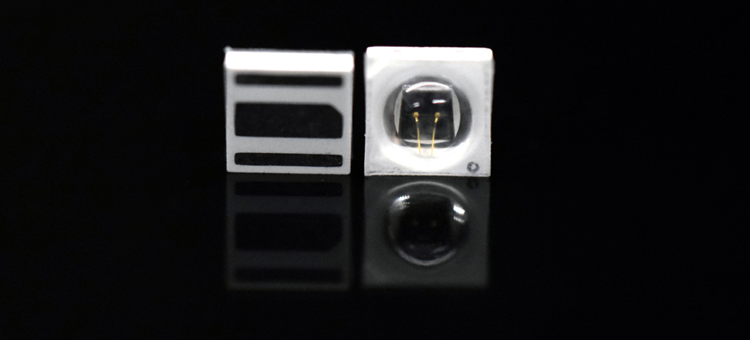 - Size: 3.5*3.5*2mm

- Chip Number: 1 chip

- Color: 850nm LED

- Type: Surface mount device

- Chip brand: Epistar

- Polarity Mark


- Different color are available

- Different wavelength are available

- Warranty: 5 Years


- RoHS, REACH, EN62471


- Uniform light output

- Long life-solid state reliability

- Low Power consumption


-Anti UV epoxy resin package


-High temperature resistance
- Parámetros de dimensión -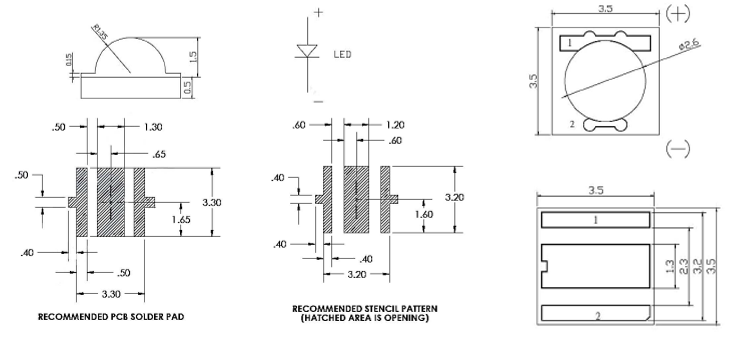 Estas carcasas SMD LED también están disponibles para LED IR, LED UV, LED SMD azul, LED SMD rojo, LED ámbar ect.
- Color emisivo -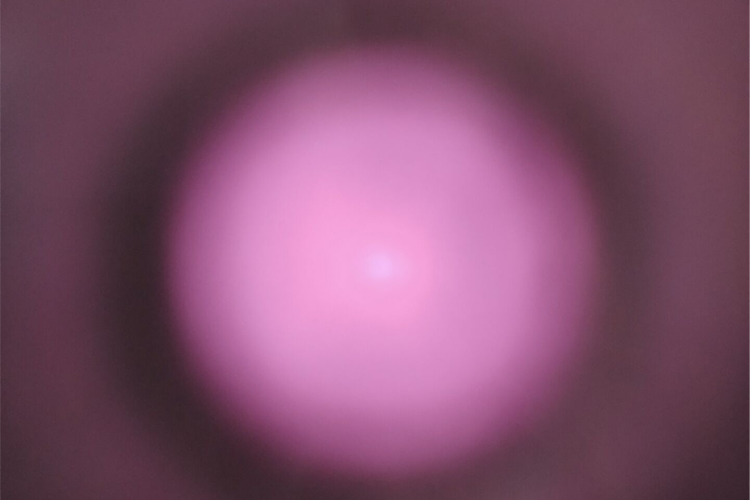 * Los colores de la foto fueron tomados por la cámara, tome el color de emisión real como estándar.
- Parámetros eléctricos -

Parameter

Symbol

Rating

Power Dissipation

Pd

3W

Pulse Forward Current

IFP

5A

Forward Current

IF

1A

Reverse Voltage

VR

5V

Junction Temperature

Tj

115°C

Operating Temperature

Topr

-40 - +80°C

Storage Temperature

Tstg

-40 - +100°C

Soldering Temperature

Tsol

260°C

Electro-Static-Discharge(HBM)

ESD

3000 v

Warranty

Time

5 Years

Packing

Piece

1000 Bag

*Pulse Forward Current Condition:Duty 1% and Pulse Width=10us.

*Soldering Condition:Soldering condition must be completed with 3 seconds at 260°C
Parameter

Symbol

Min

Typ

Max

Unit

Test Condition

Forward Voltage

VF

1.6

1.9

V

IF=350mA

2

3

IF=1000mA

0.7




IF=10uA

Radiant Intensity

Ee

350

450

mw/sr

IF=1000mA

450

650

500

800

Peak Wavelength

λP

840

850

870

nm

IF=1000mA

Half Width

Dl

25

nm

IF=1000mA

Viewing Half Angle

2q1/2

±60

deg

IF=1000mA

Reverse Current

IR

5

uA

VR=5V

*Luminous Intensity is measured by ZWL600.

*2q1/2 is the off-axis angle at which the luminous intensity is half the axial luminous intensity.

*lD is derived from the CIE chromaticity diagram and represents the single wavelength which defines the color of the device.
- Conexión de cable dorado -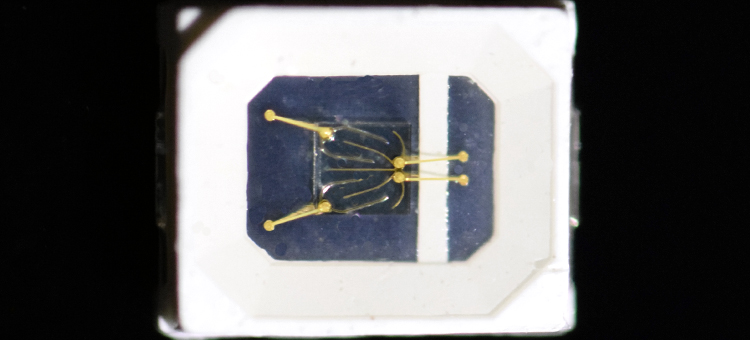 * Para mantener la vida útil de todos los LED, la fábrica BestLED utiliza un cable de oro puro para la conexión del circuito interno
- Embalaje -

* Lo empaquetamos con empaque al vacío después de pegarlo con cinta como carrete
- Solicitud -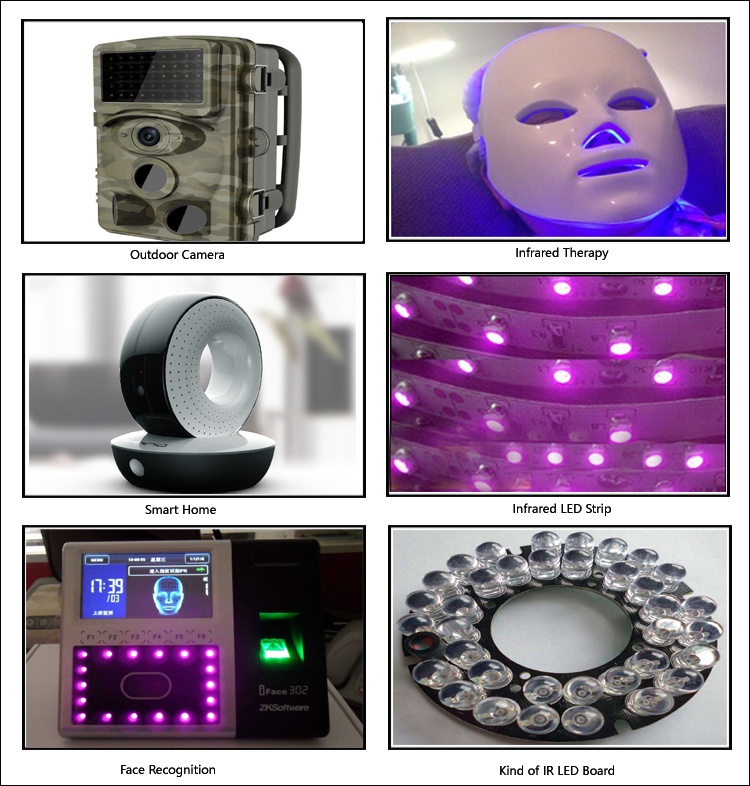 - LED infrarrojo relacionado -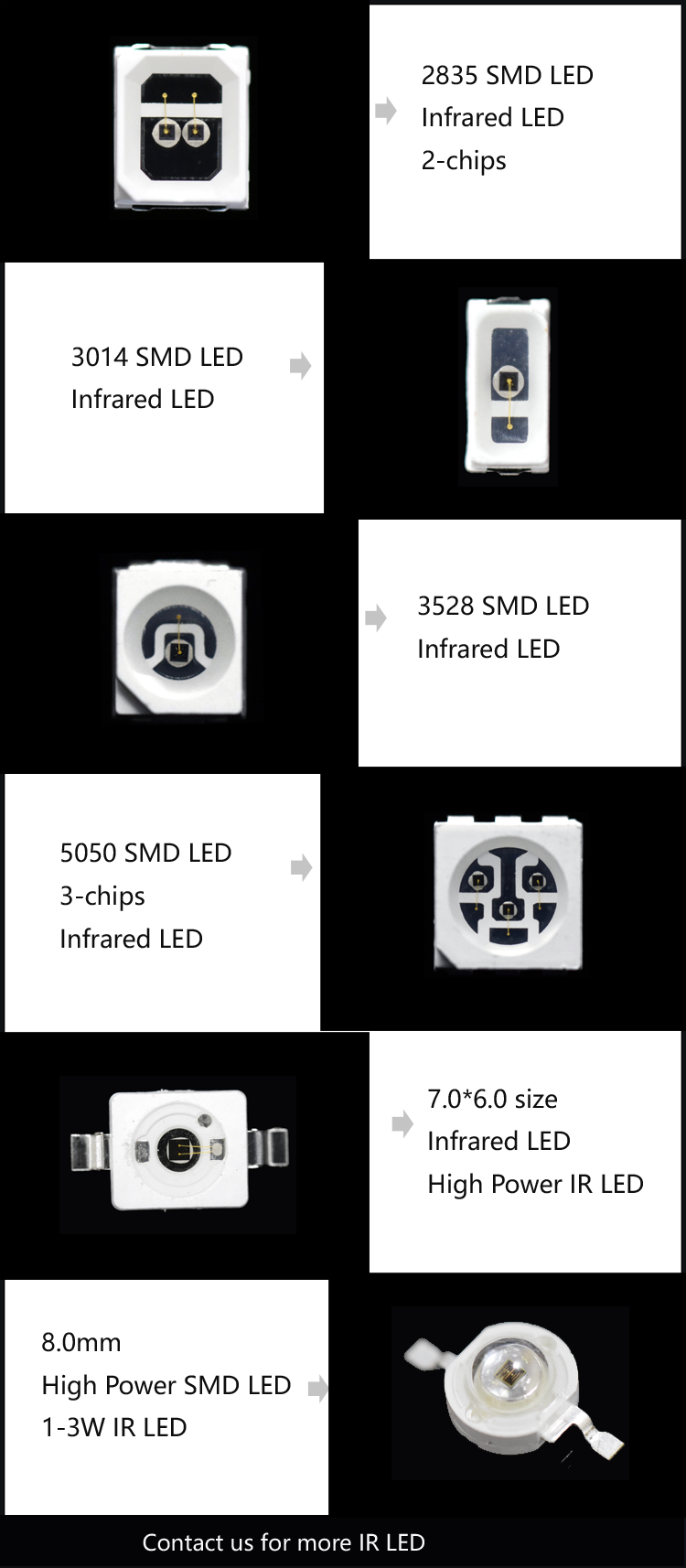 - Producción -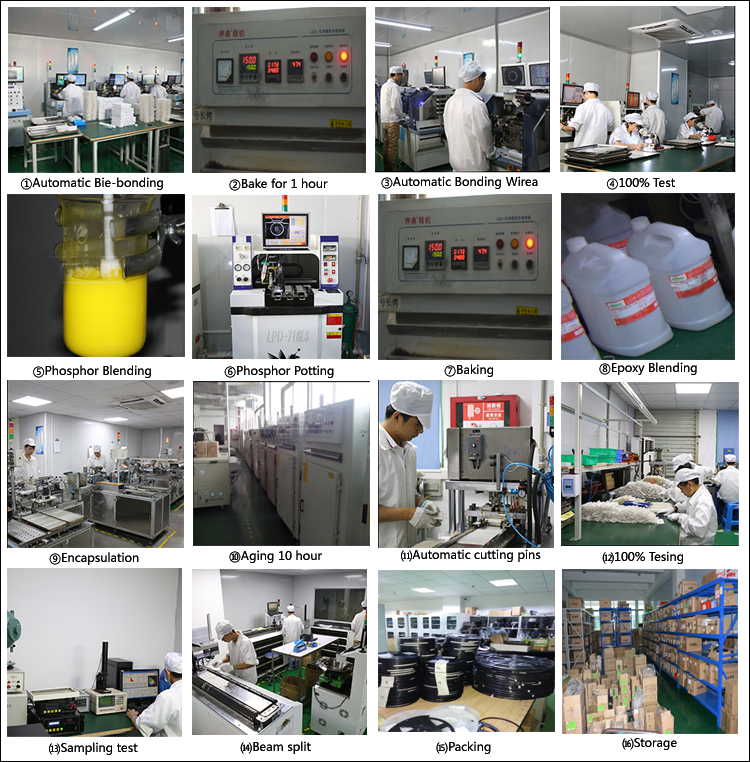 - SMD LED Uso de atención-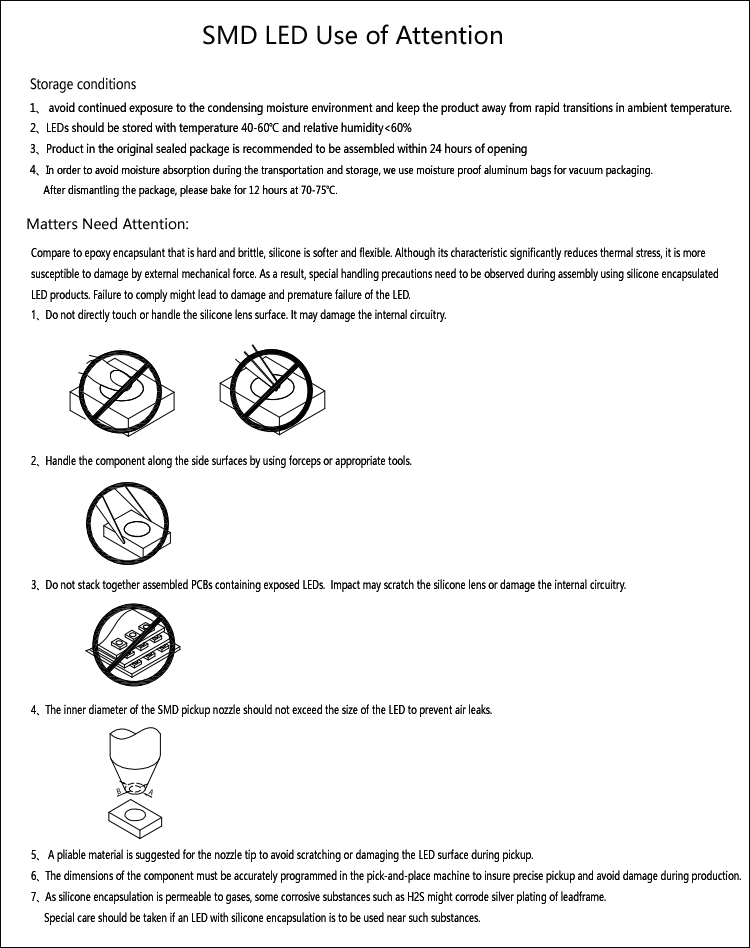 PRODUCTOS POR GRUPO : IR LED > 3535 SMD IR LED