- 365nm LED -
2835FVC-365LI150-90A
Estos 365nm LED son perfectos para la tira de UV LED, la máquina de esmalte de uñas de gel, la captura de insectos (como el mosquito ect.). Los LED UV se pueden empaquetar con diferentes LED SMD o tipo de orificio pasante. Como sabemos, todos los LED SMD tienen un ángulo de visión amplio de 120. Los LED de orificio pasante tienen un ángulo estrecho, por lo que tendrá más luz centrada y Resultado de iluminación más largo. Pero para algunas aplicaciones, las personas necesitarán que esto tenga un ángulo más estrecho con SMD LED. Por lo tanto, para este LED UV de 0.5W, creamos una lente adicional en la parte superior del LED SMD para que pueda tener un ángulo de visión más estrecho y una mayor distancia de iluminación como un LED de orificio pasante. ¿Necesita algún LED UV con una potencia de 0.5 W para su iluminación u otro proyecto de aplicación? Contáctenos para más detalles al respecto.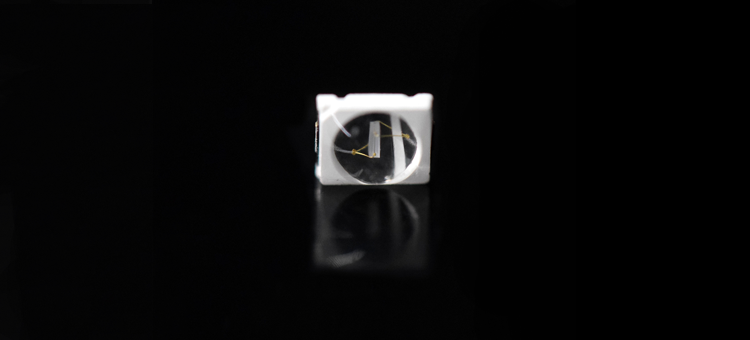 - Size: 2.8*3.5*0.8mm

- Chip Number: 365-375nm

- Color: UV LED

- Lens type: Water clear

- Different color are available

- Warranty: 5 Years

- Different wavelength are available

- RoHS, REACH, EN62471

- Uniform light output

- Long life-solid state reliability
- Low Power consumption

- Anti UV epoxy resin package

-High temperature resistance
- Parámetros de dimensión -

. Todas las dimensiones estan en milimetros ; 2. La tolerancia es de ± 0.10 mm a menos que se indique lo contrario.
* Este estuche también está disponible para LED UV, LED amarillo, LED blanco, LED azul de orificio pasante, LED rojo de orificio pasante, IR LED ect. *
- Color emisivo -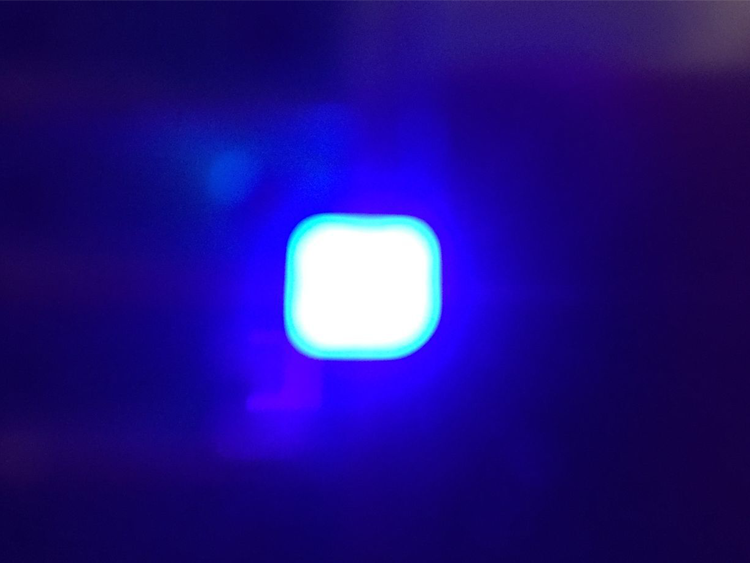 * Los colores de la foto fueron tomados por la cámara, por favor tome el color de emisión real como estándar.

- Parámetros eléctricos -

Parameter

Symbol

Rating

Power Dissipation

Pd

200mw

Pulse Forward Current

IFP

1000mA

Forward Current

IF

100mA

Reverse Voltage

VR

5V

Junction Temperature

Tj

115°C

Operating Tempertature

Topr

-40 - +80°C

Storage Tempertature

Tstg

-40 - +100°C

Soldering Temperature

Tsol

260°C

Electro-Static-Discharge(HBM)

ESD

3000v

Warranty

Time

5Years

Antistatic bag

Piece

1000Back

*Pulse Forward Current Condition:Duty 1% and Pulse Width=10us.

*Soldering Condition:Soldering condition must be completed with 3 seconds at 260°C
Parameter

Symbol

Min

Typ

Max

Unit

Test Condition

Forward Voltage

VF

3.2

3.4

4.0

V

IF=150mA

Luminous Flux

Φ

5

lm

IF=150mA

Luminous Power

PO

200

400

mw

IF=150mA

Peak Wavelength

λP

365

370

375

nm

IF=150mA

Half Width

Dl

25

nm

IF=150mA

Viewing Half Angle

2q1/2

±45

deg

IF=150mA

Reverse Current

IR

5

uA

VR=5V

*Luminous Intensity is measured by ZWL600.

*2q1/2 is the off-axis angle at which the luminous intensity is half the axial luminous intensity.

*lD is derived from the CIE chromaticity diagram and represents the single wavelength which defines the color of the device.
- Conexión de cable dorado -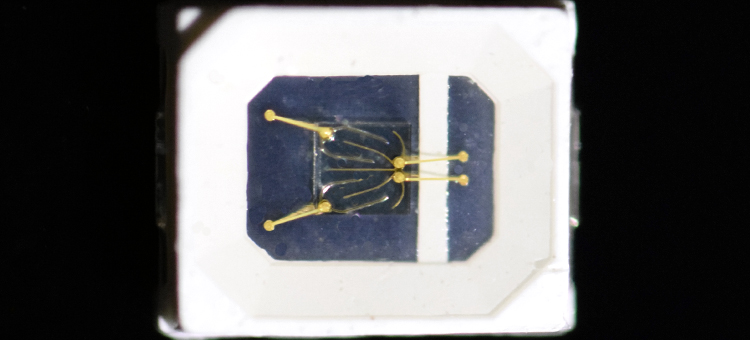 - Embalaje -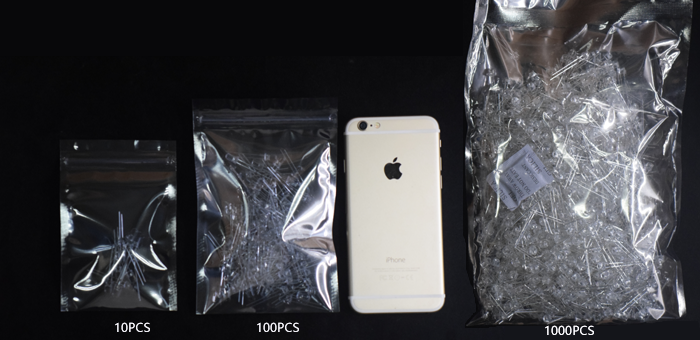 - Aplicación de UV LED -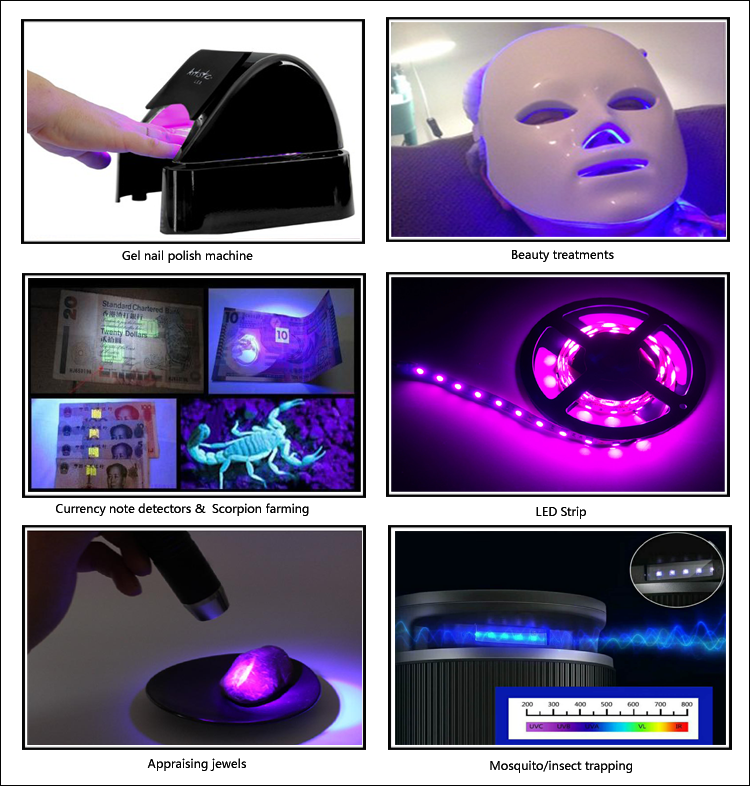 - LED UV relacionado -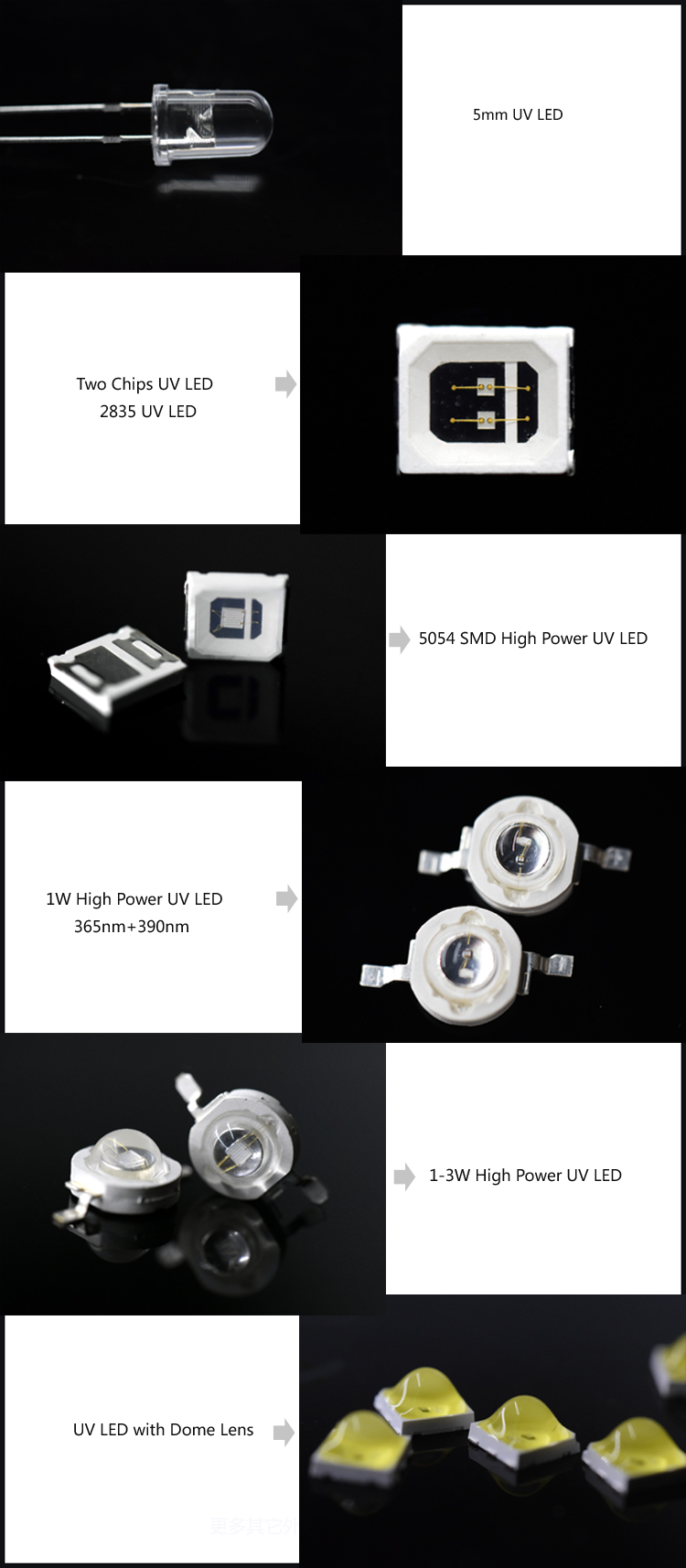 - Producción -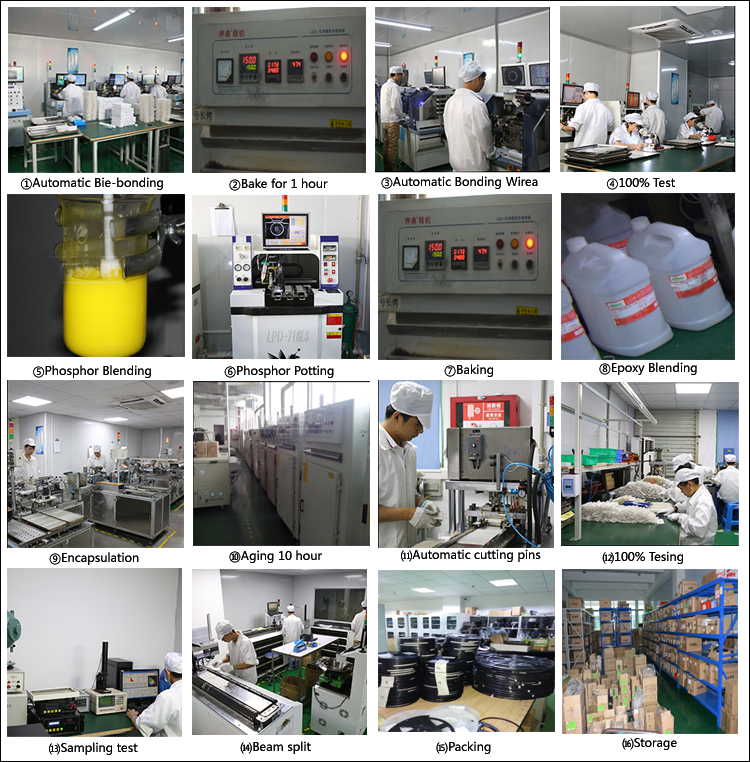 - Uso de 365nm -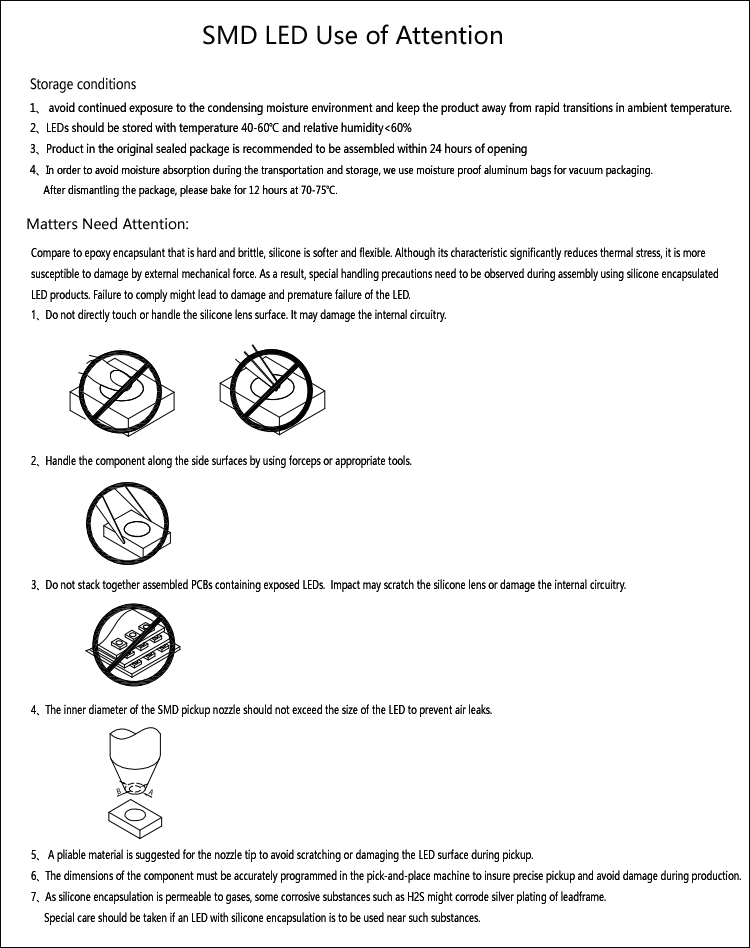 PRODUCTOS POR GRUPO : Full Wavelength LED > 365nm LED