- 520nm LED -

0603LGC-04T
El tamaño común de SMD 0603 LED es 1.6 * 0.8 * 0.6mm. Pero para 0603LGC-04T, su tamaño es más delgado que el LED SMD 0603 común, que es de 1.6 * 0.8 * 0.4mm. Con este tamaño delgado, 0603LGC-04T se usa perfecta y ampliamente en aplicaciones de retroiluminación por LED. En la fábrica Best LED, este es el LED SMD de tamaño más pequeño y este tamaño también está disponible en diferentes tipos de color. Tales como: rojo, naranja, amarillo, amarillo verde, cian, verde, azul, infrarrojo y blanco. No solo para la retroiluminación LED, este LED SMD 0603 también funciona perfectamente para la retroiluminación de la aplicación de ect del tablero del automóvil y otras áreas en las que puede pensar. La salida de luz uniforme, la confiabilidad del estado sólido de larga duración y el consumo de energía son todas las ventajas de este pequeño LED SMD.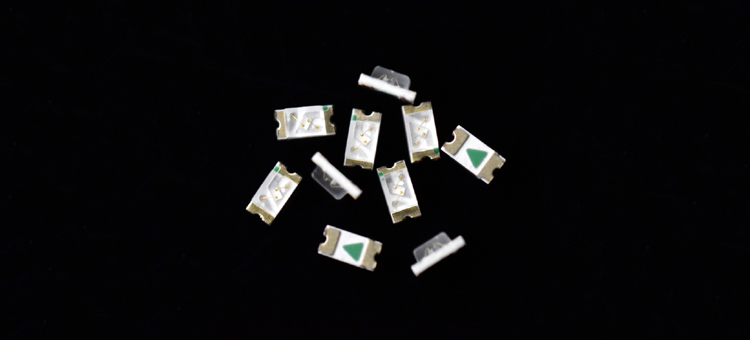 - Size: 1.6*0.8*0.4mm

- Chip Number: 1 chip

- Color: Green

- Type: Surface mount device

- Chip brand: Epistar

- Polarity Mark


- Different color are available

- Different wavelength are available

- Warranty: 5 Years


- RoHS, REACH, EN62471


- Uniform light output

- Long life-solid state reliability

- Low Power consumption


-Anti UV epoxy resin package


-High temperature resistance
- Parámetros de dimensión -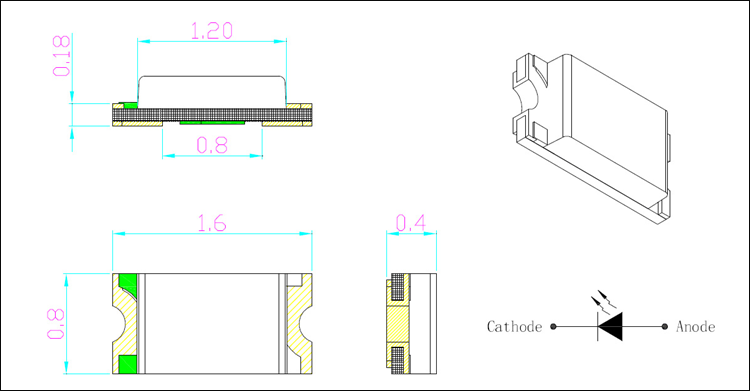 Estas fundas SMD LED también están disponibles para IR LED, UV LED, LED azul SMD, LED rojo SMD, LED ámbar, etc.
- Color emisivo -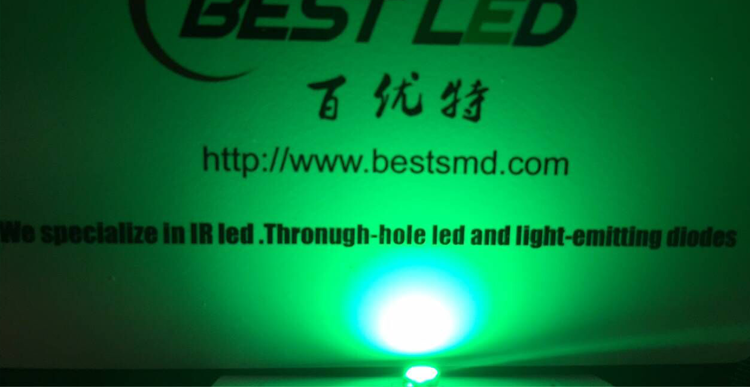 * Los colores de la foto fueron tomados por la cámara, tome el color de emisión real como estándar.
- Parámetros eléctricos -
Calificaciones máximas absolutas en Ta = 25 ℃
Parameter

Symbol

Rating

Power Dissipation

Pd

105mw

Pulse Forward Current

IFP

100mA

Forward Current

IF

30mA

Reverse Voltage

VR

5V

Junction Temperature

Tj

100°C

Operating Tempertature

Topr

-40 - +80°C

Storage Tempertature

Tstg

-40 - +100°C

Soldering Temperature

Tsol

260°C

Electro-Static-Discharge(HBM)

ESD

2000v

Warranty

Time

5Years

Antistatic bag

Piece

4000Back

*Pulse Forward Current Condition:Duty 1% and Pulse Width=10us.

*Soldering Condition:Soldering condition must be completed with 3 seconds at 260°C
Características ópticas y eléctricas

(T
c
= 25
℃)
Parameter

Symbol

Min

Typ

Max

Unit

Test Condition

Forward Voltage

VF

2.8

3.0

3.4

V

IF=20mA

Luminous Intensity

IV

300

500

600

mcd

IF=20mA

Peak Wavelength

λP

530

nm

IF=20mA

Dominant Wavelength

λD

517

520

nm

IF=20mA

Half Width

Dl

18

nm

IF=20mA

Viewing Half Angle

2q1/2

±70

deg

IF=20mA

Reverse Current

IR

5

uA

VR=5V

Rise Time

Tr

10

ns

IF=20mA

Fall Time

Tf

10

ns

IF=20mA

*Luminous Intensity is measured by ZWL600.

*q1/2 is the off-axis angle at which the luminous intensity is half the axial luminous intensity.

*lD is derived from the CIE chromaticity diagram and represents the single wavelength which defines the color of the device.
- Conexión de cable dorado -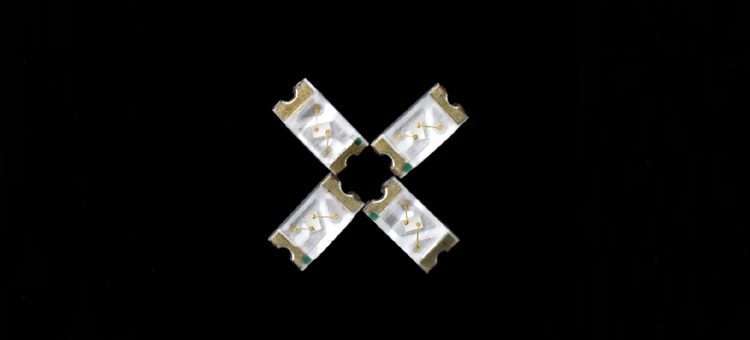 * Para mantener cada uno de los LED de larga vida útil, BestLED utiliza un cable de oro puro de alta pureza para la conexión del circuito interior
- Embalaje -

* Lo envasamos con envasado al vacío después de pegarlo como un carrete.
- Solicitud -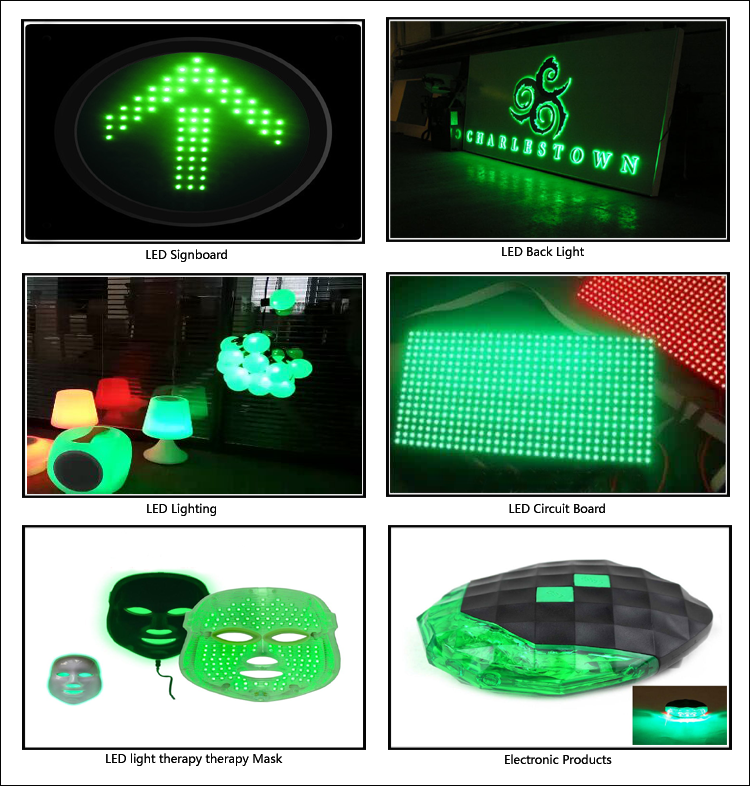 - LED relacionado -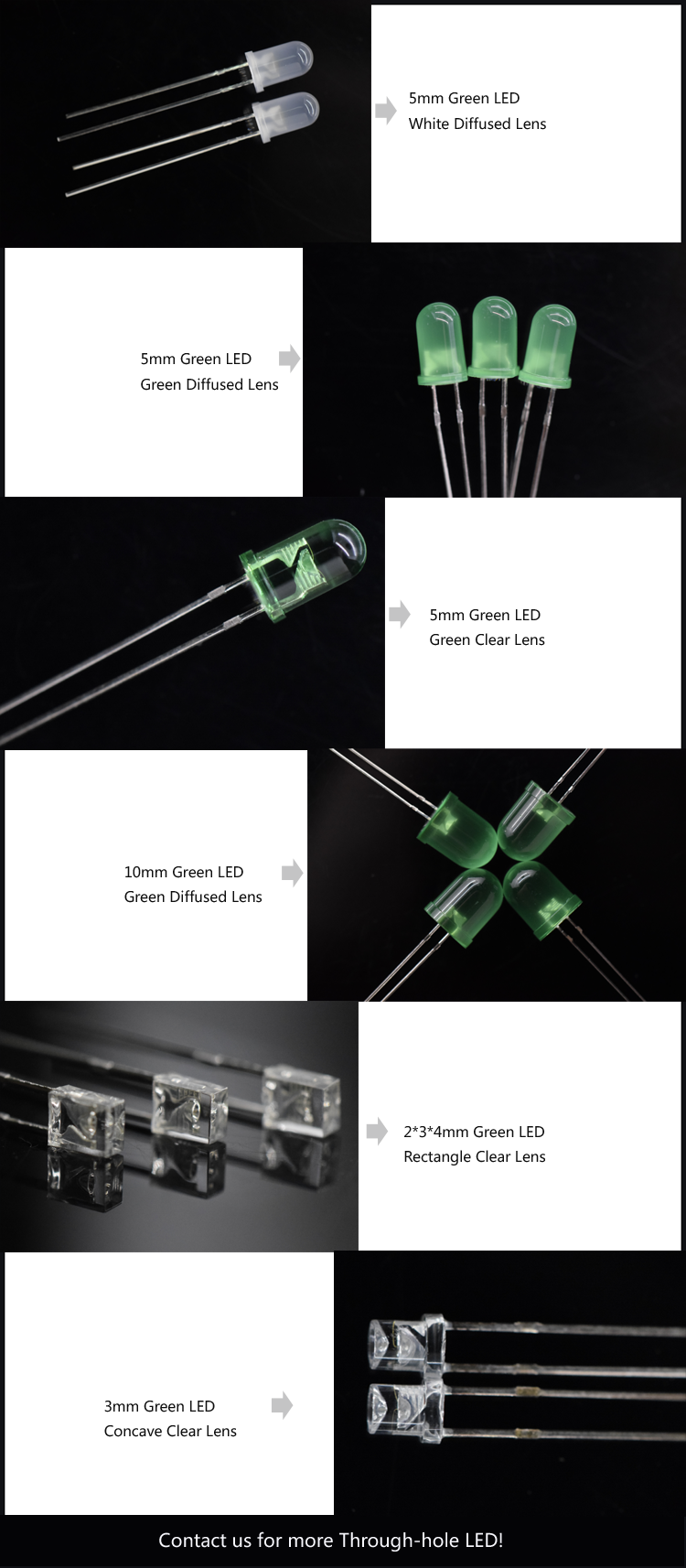 - Producción -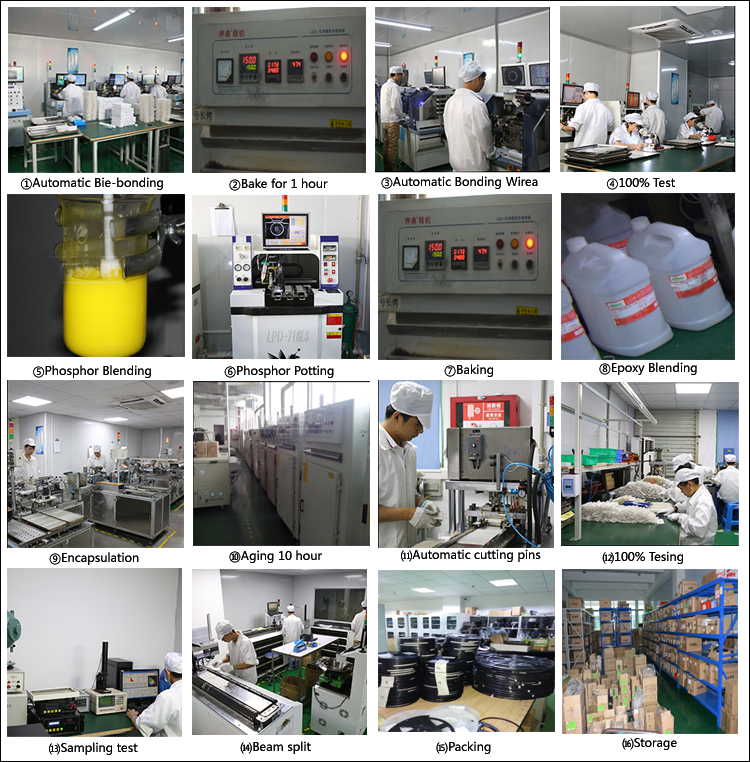 - SMD LED Uso de Atención-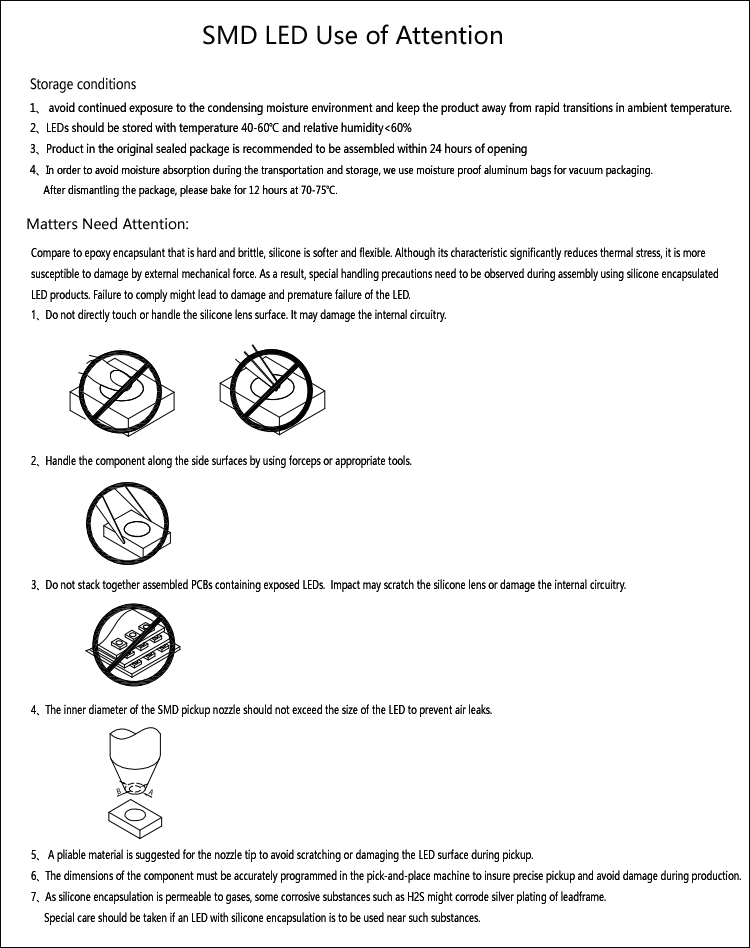 PRODUCTOS POR GRUPO : Full Wavelength LED > 520nm LED