- 600nm LED

-
3528UOC
3528UOC, el dispositivo Super Bright Orange está hecho con un chip de diodo emisor de luz AlGaInP (en el sustrato GaAs). Los electrodos positivos y negativos de los chips de producto son estructuras superiores e inferiores. Chips de un solo electrodo tiene una fuerte capacidad anti-estática, y tienen el índice más fuerte anti-Tatic s de azules, verdes y blancos chips de doble electrodo. Adecuado para todos los procesos de montaje y soldadura SMD. Empaquetado un disponible en 2000pcs un carrete. Estos naranja / LED rojo se utilizan ampliamente en la luz b ack, s indicador tatus, h ome y aparatos inteligentes, dispositivos portátiles y portátiles, aplicaciones h ealthcare. 3528UOC es un producto común, no es MOQ en este producto. Si necesita alguna muestra para la prueba, no dude en contactarnos para obtener una muestra. Shenzhen Mejor LED Optoelectrónico Co., Ltd suministro con salida de luz uniforme. Puede operar a un voltaje de 2.0v y alcanzar 200-400mcd. Si necesitas un LED de 600 nm para tu pantalla LED, entonces este no te dejará decepcionado ~ Este 3528UOC se empacó con una matriz descubierta LED naranja de 600 nm. Como sabemos, esos LED tienen una longitud de onda de 600 nm a 610 nm que puede emitir color rojo. Incluso si tiene un LED naranja claro y un LED naranja súper brillante, también puede llamarlo LED naranja.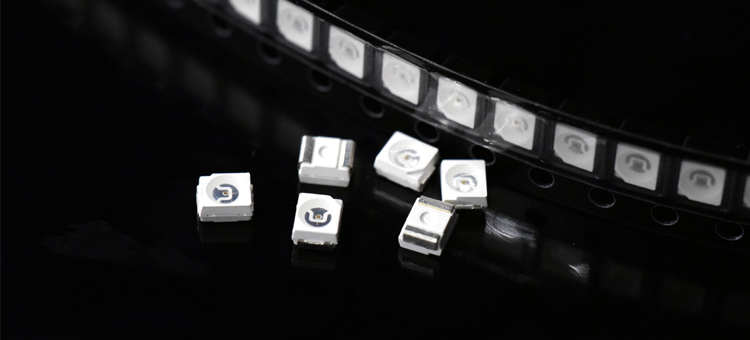 - Size: 3.5*2.8*1.9mm

- Chip Number: 1 chip

- Color: Orange LED

- Type: Surface mount device

- Chip brand: Epistar

- Polarity Mark Anode


- Different color are available

- Different wavelength are available

- Warranty: 5 Years


- RoHS, REACH, EN62471


- Uniform light output

- Long life-solid state reliability

- Low Power consumption


-Anti UV epoxy resin package


-High temperature resistance
- Parámetros de dimensión -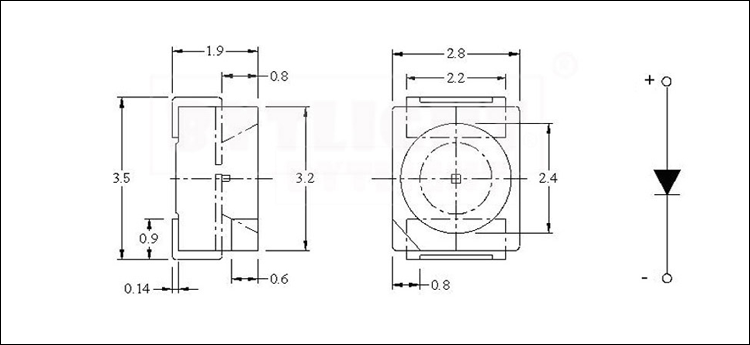 Estas fundas SMD LED también están disponibles para IR LED, UV LED, LED azul SMD, LED rojo SMD, LED ámbar, etc.
- Color emisivo -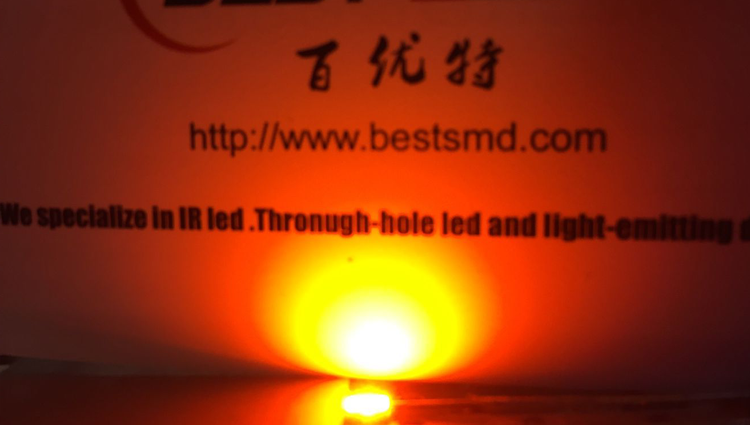 * Los colores de la foto fueron tomados por la cámara, tome el color de emisión real como estándar.
- 605nm LED XY-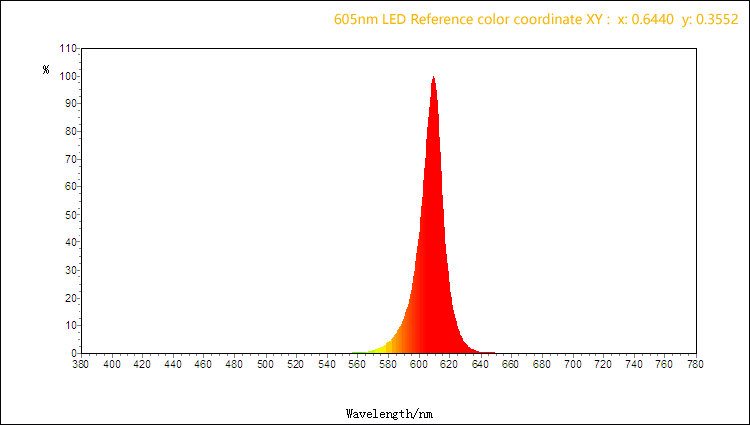 - Parámetros eléctricos -

Calificaciones máximas absolutas en Ta = 25 ℃
Parameter

Symbol

Rating

Power Dissipation

Pd

65mw

Pulse Forward Current

IFP

100mA

Forward Current

IF

30mA

Reverse Voltage

VR

5V

Junction Temperature

Tj

115°C

Operating Tempertature

Topr

-40 - +80°C

Storage Tempertature

Tstg

-40 - +100°C

Soldering Temperature

Tsol

260°C

Electro-Static-Discharge(HBM)

ESD

1000v

Warranty

Time

5Years

Antistatic bag

Piece

2000Back

*Pulse Forward Current Condition:Duty 1% and Pulse Width=10us.

*Soldering Condition:Soldering condition must be completed with 3 seconds at 260°C
Características ópticas y eléctricas (T c = 25 ℃)
Parameter

Symbol

Min

Typ

Max

Unit

Test Condition




Forward Voltage

VF

1.9

2.5

V

IF=20mA




Luminous Intensity

IV

200

400

mcd

IF=20mA




Peak Wavelength

λP

610

nm

IF=20mA




Dominant Wavelength

λD

600

605

612

nm

IF=20mA




Half Width

Dl

20

nm

IF=20mA




Viewing Half Angle

2q1/2

±60

deg

IF=20mA




Reverse Current

IR

10

uA

VR=5V




Rise Time

Tr

25

ns

IF=20mA




Fall Time

Tf

13

ns

IF=20mA




*Luminous Intensity is measured by ZWL600.

*q1/2 is the off-axis angle at which the luminous intensity is half the axial luminous intensity.

*lD is derived from the CIE chromaticity diagram and represents the single wavelength which defines the color of the device.
- Conexión de cable dorado -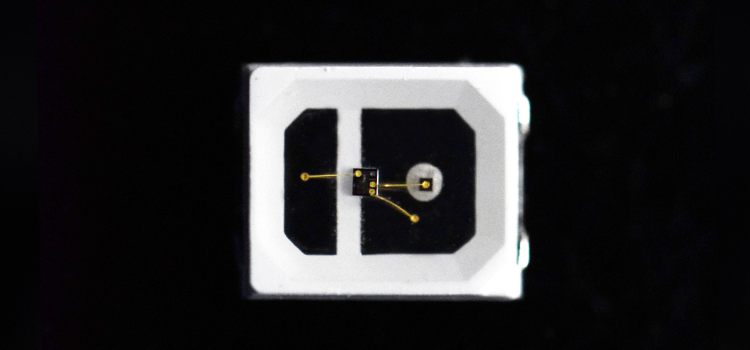 * Para mantener cada uno de los LED de larga vida útil, BestLED utiliza un cable de oro puro de alta pureza para la conexión del circuito interior
- Embalaje -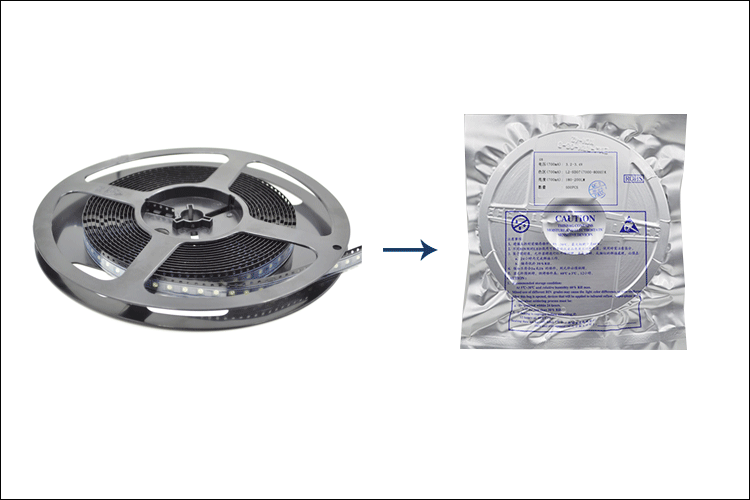 * Lo envasamos con envasado al vacío después de pegarlo como un carrete.
- Solicitud -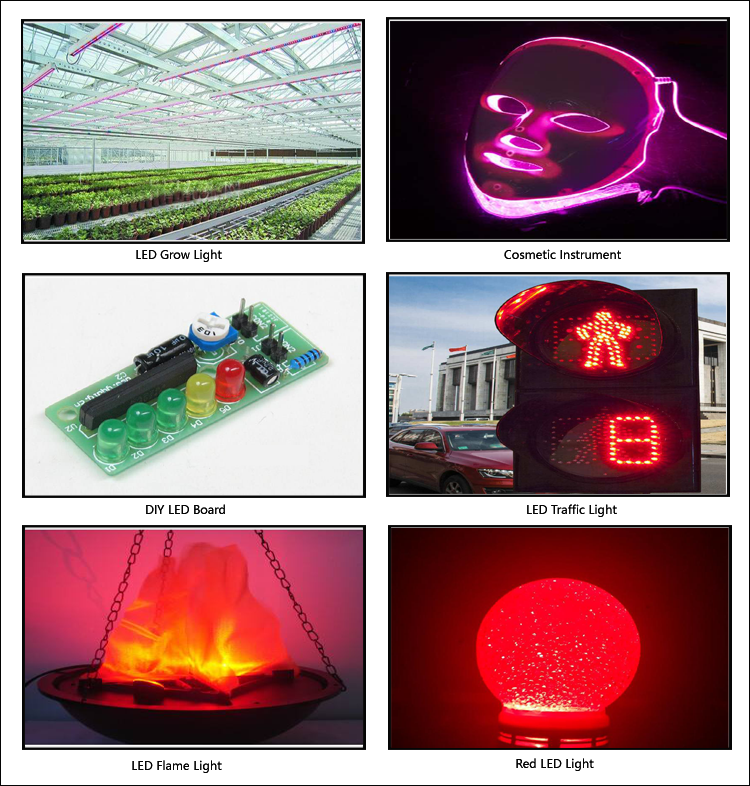 - LED SMD relacionado -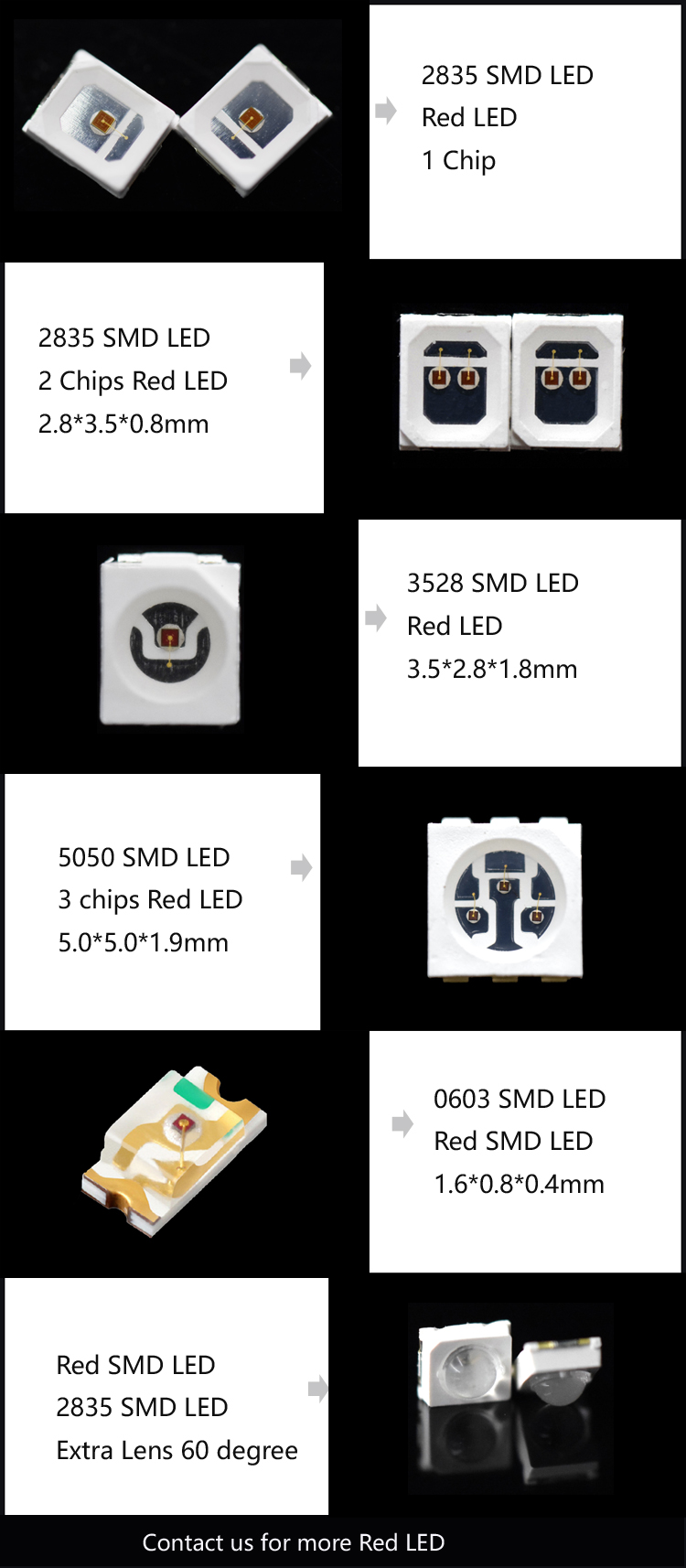 - Producción -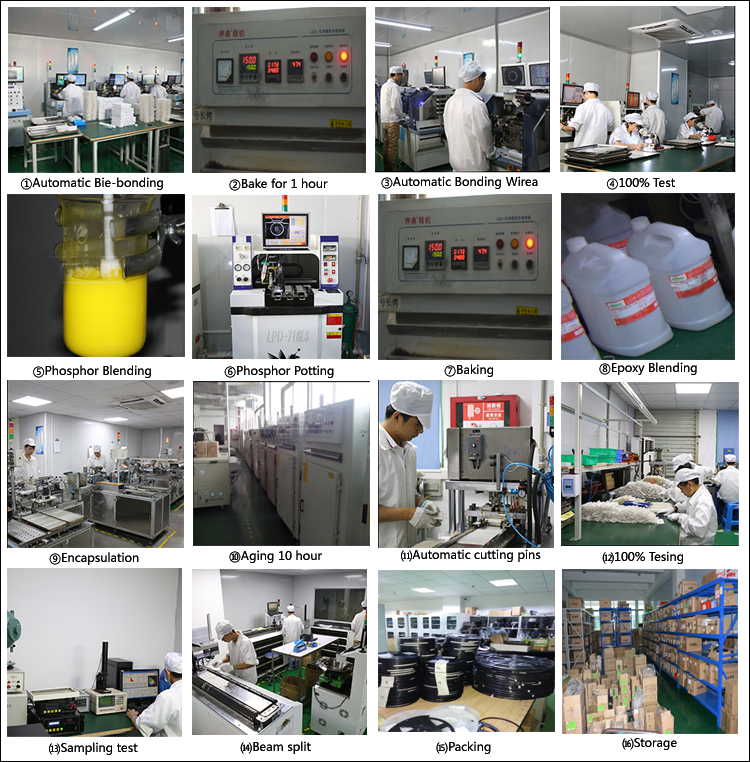 - Utilizar -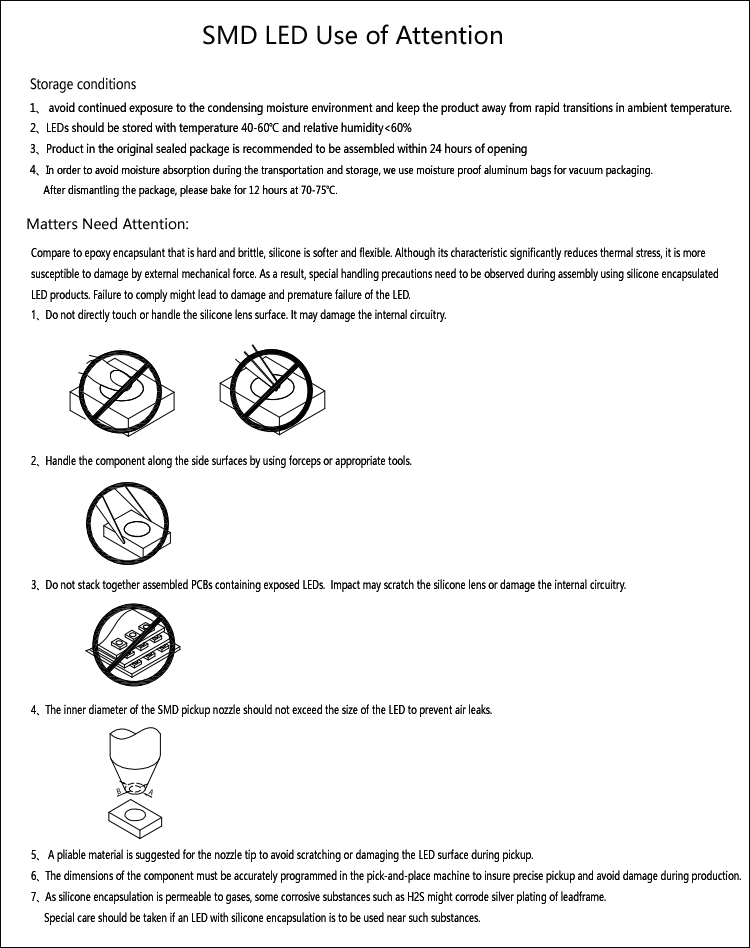 PRODUCTOS POR GRUPO : Full Wavelength LED > 600nm LED