- 635nm LED

-
5050FRC-63L / 10
630nm led rojo, 635nm led rojo, 640nm led rojo, 645nm led rojo, 5050 smd 3-chips led rojo, 5050 smd 3chips led rojo intenso, 635nm smd 5050 led 0.2w, 60mA trabajo actual, 1.9-2.4V. La longitud de onda principal es 630-635nm, la longitud de onda máxima 645nm. Se trata de un producto de ahorro de energía y protección del medio ambiente, que se aplica a la lámpara suave de color rojo intenso, a la lámpara complementaria para el crecimiento de la planta, a las lámparas de la serie de iluminación de color rojo oscuro y también funciona perfectamente para los usuarios de LED rojo intenso de bricolaje. Como sabemos, tenemos tres posiciones en 5050 SMD LED. Así que eso El estuche 5050 SMD LED puede empacarse en 3 chips dentro. Para algunos proyectos, un solo chip no puede alcanzar ese requisito. Para aumentar la salida y la radiación en un LED, lo empaquetaremos con 3 chips del mismo LED en 5050 SMD LED para alcanzar una radiación o brillo más fuerte. Hay tipos de chip LED que se pueden empaquetar en un 5050 SMD LED, que puede ser de 3 chips diferentes o 3 del mismo chip. Es totalmente de su requerimiento.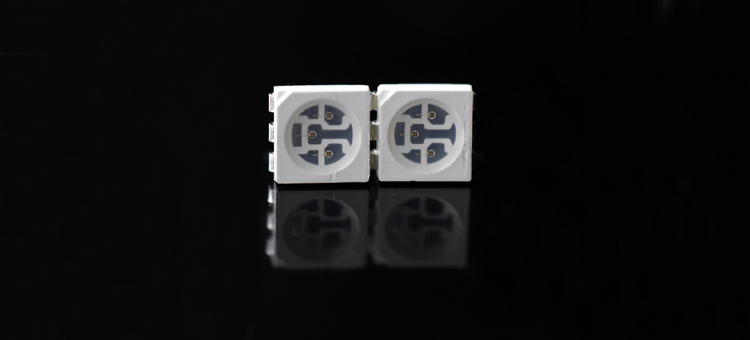 - Size: 5.0*5.0*1.3mm

- Chip Number: 3 chips

- Color: 635nm LED

- Type: Surface mount device

- Chip brand: Epistar

- Polarity mark cathode

- Different color are available

- Different wavelength are available

- Warranty: 5 Years


- RoHS, REACH, EN62471


- Uniform light output

- Long life-solid state reliability

- Low Power consumption


-Anti UV epoxy resin package


-High temperature resistance

- Parámetros de dimensión-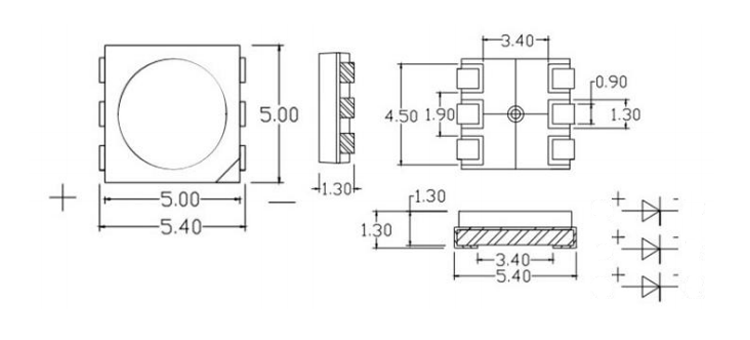 Estas fundas SMD LED también están disponibles para IR LED, UV LED, LED azul SMD, LED rojo SMD, LED ámbar, etc.
- Color emisivo -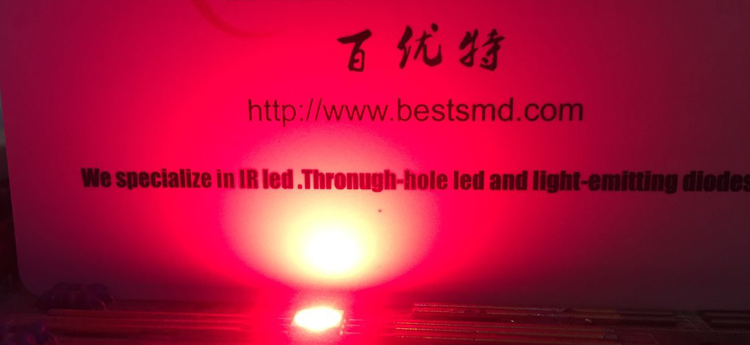 - Parámetros eléctricos -
Calificaciones máximas absolutas en Ta = 25 ℃
Parameter

Symbol

Rating

Power Dissipation

Pd

150mw

Pulse Forward Current

IFP

300mA

Forward Current

IF

60mA

Reverse Voltage

VR

5V

Junction Temperature

Tj

115°C

Operating Temperature

Topr

-40 - +80°C

Storage Temperature

Tstg

-40 - +100°C

Soldering Temperature

Tsol

260°C

Electro-Static-Discharge(HBM)

ESD

3000v

Warranty

Time

5 Years

Anti-static bag

Piece

1000/bag

1000pcs weight

Bag

0.31g

*Pulse Forward Current Condition:Duty 1% and Pulse Width=10us.

*Soldering Condition:Soldering condition must be completed with 3 seconds at 260°C
Características ópticas y eléctricas (T c = 25 ℃)
Parameter

Symbol

Min

Typ

Max

Unit

Test Condition

Forward Voltage

VF

1.9

2.1

2.5

V

IF=20mA

Luminous Flux

ΦV1

3

3.8

5

lm

IF=20mA

Luminous Intensity

IV

1500

2500

mcd

IF=20mA

Luminous Power

PO

15

25

mw

IF=20mA

Dominant Wavelength

λD

630

635

640

nm

IF=20mA

Peak Wavelength

λP

645

nm

IF=20mA

Half Width

Dl

17

nm

IF=20mA

Viewing Half Angle

2q1/2

±60

deg

IF=20mA

Reverse Current

IR

5

uA

IF=20mA

*Luminous Intensity is measured by ZWL600.

*q1/2 is the off-axis angle at which the luminous intensity is half the axial luminous intensity.

*lD is derived from the CIE chromaticity diagram and represents the single wavelength which defines the color of the device.
- Conexión de cable dorado -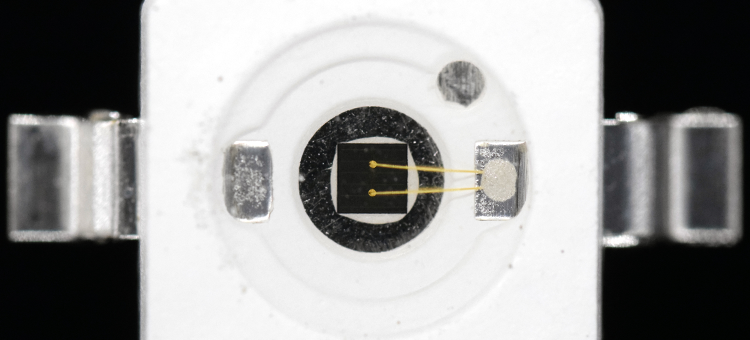 - Embalaje -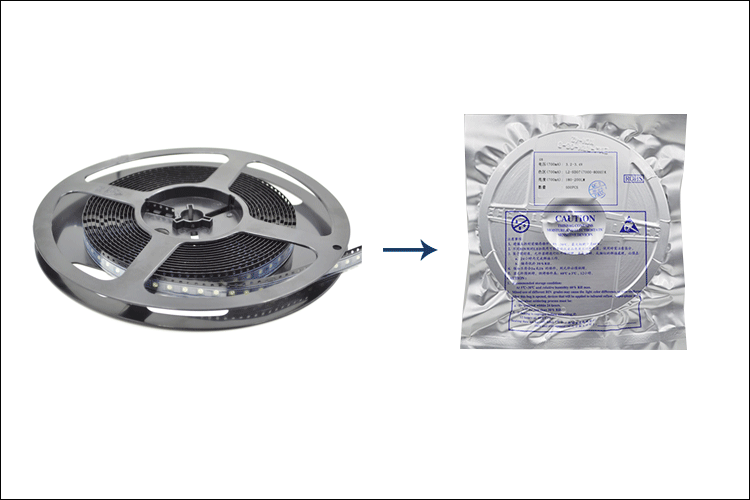 * Lo envasamos con envasado al vacío después de pegarlo como un carrete.
- Solicitud -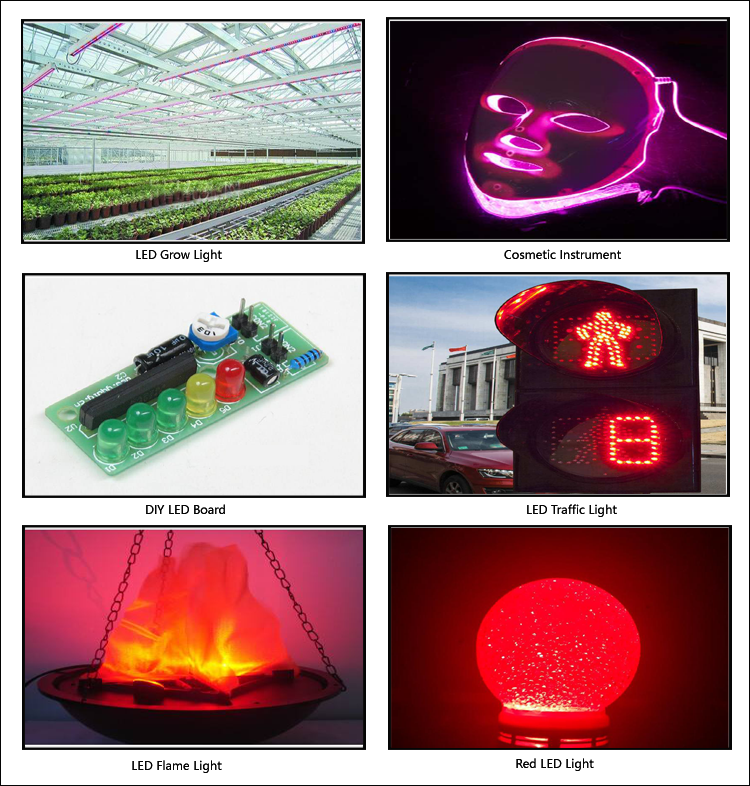 - LED rojo relacionado -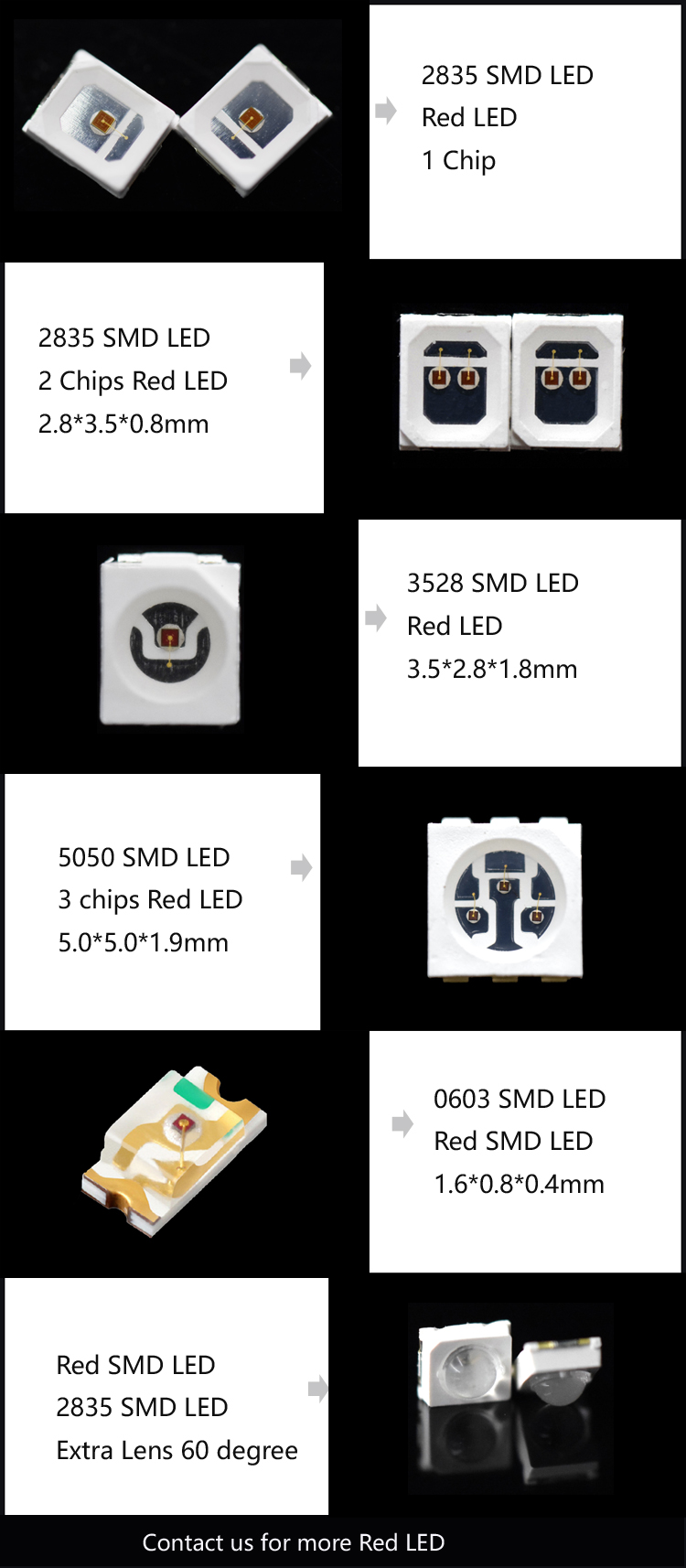 - Producción -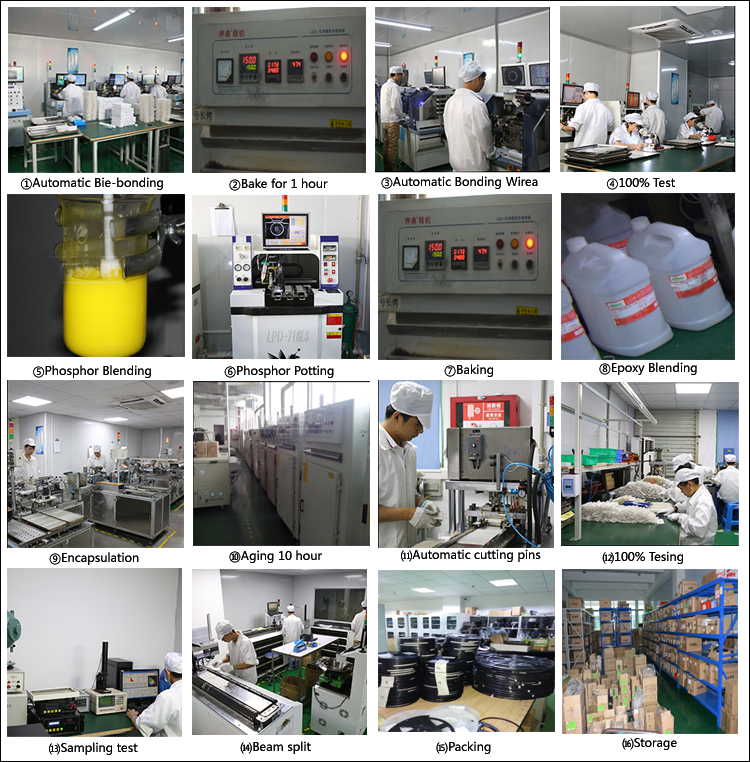 - SMD 635nm LED Use -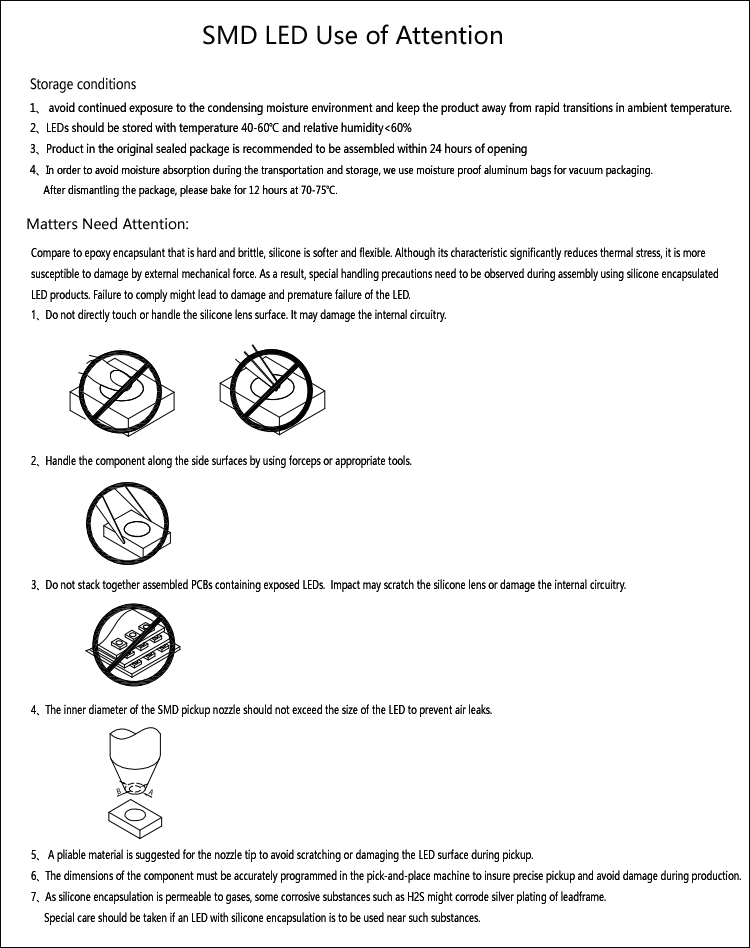 PRODUCTOS POR GRUPO : Full Wavelength LED > LED 635nm