- LED de 680 nm -
3528FIRC-68L14I100
Empaquetamos estos troqueles LED desnudos de 680 nm con una carcasa LED SMD de 3.5 * 2.8 * 1.9 mm. La distribución de longitud de onda de cada longitud de onda de luz en este haz no es necesariamente simétrica con el límite de lambda λp . Lo que sentimos es el resultado integral de la acción de cada longitud de onda. Corresponde a una sola longitud de onda de luz. El valor de longitud de onda es lambda λ D. Como sabemos, habrá algún símbolo que se mostrará en la hoja de datos del LED: " λp " y " λ D ". Entonces, ¿qué significa eso? Por lo general, se ve un haz de luz, no es una sola longitud de onda de luz, se compone de una combinación de muchas longitudes de onda. La energía de la longitud de onda de la luz es mayor que la de otras longitudes de onda , entonces esta longitud de onda es la longitud de onda máxima del haz. En la curva de distribución de longitud de onda, una línea vertical entre la abscisa y la curva divide el área debajo de la curva en dos lados iguales. El valor de longitud de onda vertical correspondiente es lambda λ RE.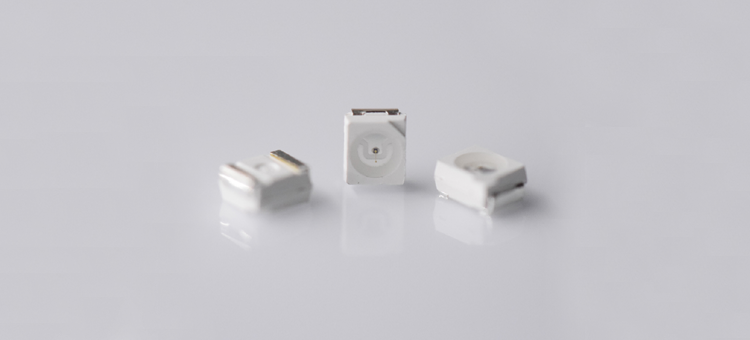 - Size: 3.5*2.8*1.9mm

- Chip Number: 1 chip

- Color: IR LED

- Type: Surface mount device

- Chip brand: Epistar

- Common Anode

- Different color are available

- Different wavelength are available

- Warranty: 5 Years

- RoHS, REACH, EN62471

- Uniform light output

- Long life-solid state reliability

- Low Power consumption

-Anti UV epoxy resin package

-High temperature resistance
- Parámetros de dimensión -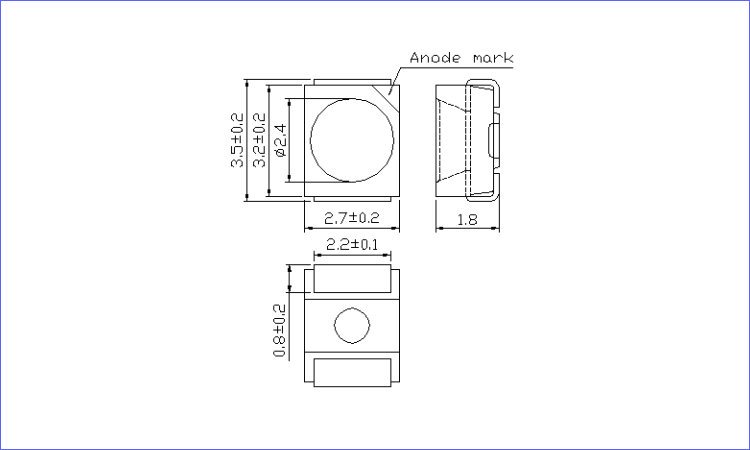 Estas carcasas SMD LED también están disponibles para LED IR, LED UV, LED SMD azul, LED SMD rojo, LED ámbar ect.
- Color emisivo -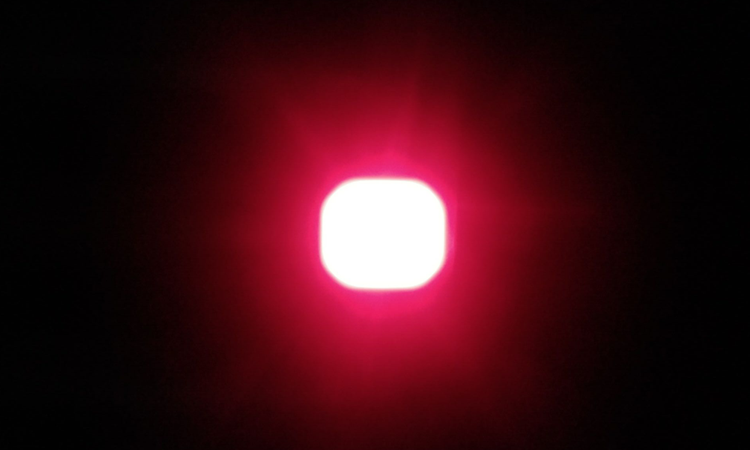 - Parámetros eléctricos -
Parameter

Symbol

Rating

Power Dissipation

Pd

250mw

Pulse Forward Current

IFP

300mA

Forward Current

IF

100mA

Reverse Voltage

VR

5V

Junction Temperature

Tj

115°C

Operating Tempertature

Topr

-40 - +80°C

Storage Tempertature

Tstg

-40 - +100°C

Soldering Temperature

Tsol

260°C

Electro-Static-Discharge(HBM)

ESD

3000v

Warranty

Time

5Years

Antistatic bag

Piece

2000Bag

*Pulse Forward Current Condition:Duty 1% and Pulse Width=10us.

*Soldering Condition:Soldering condition must be completed with 3 seconds at 260°C
Parameter

Symbol

Min

Typ

Max

Unit

Test Condition

Luminous Intensity

IV

0.2

0.3

0.5

lm

IF=20mA

0.5

1

IF=50mA

1.5

IF=100mA

Viewing Angle

2q1/2

120

deg

IF=100mA

Peak Wavelength

λp

680

690

695

nm

IF=100mA

Spectral Bandwidth

Dl

45

nm

IF=100mA

Forward Voltage

VF

1.8

2.0

2.4

V

IF=20mA

1.9

2.2

2.5

IF=50mA




2.5




IF=100mA

Reverse Current

IR

5

uA

VR=5V

*Luminous Intensity is measured by ZWL600.

*2q1/2 is the off-axis angle at which the luminous intensity is half the axial luminous intensity.

*lD is derived from the CIE chromaticity diagram and represents the single wavelength which defines the color of the device.



- Conexión de cable dorado -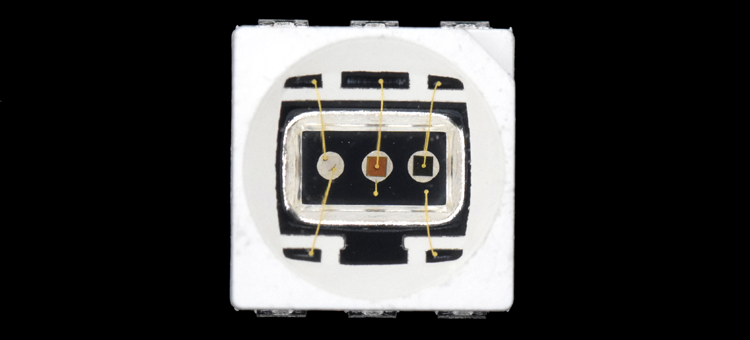 * Para mantener la vida útil de todos los LED, la fábrica BestLED utiliza un cable de oro puro para la conexión del circuito interno
- Embalaje

* Para mantener la vida útil de todos los LED, la fábrica BestLED utiliza un cable de oro puro para la conexión del circuito interno
-Solicitud-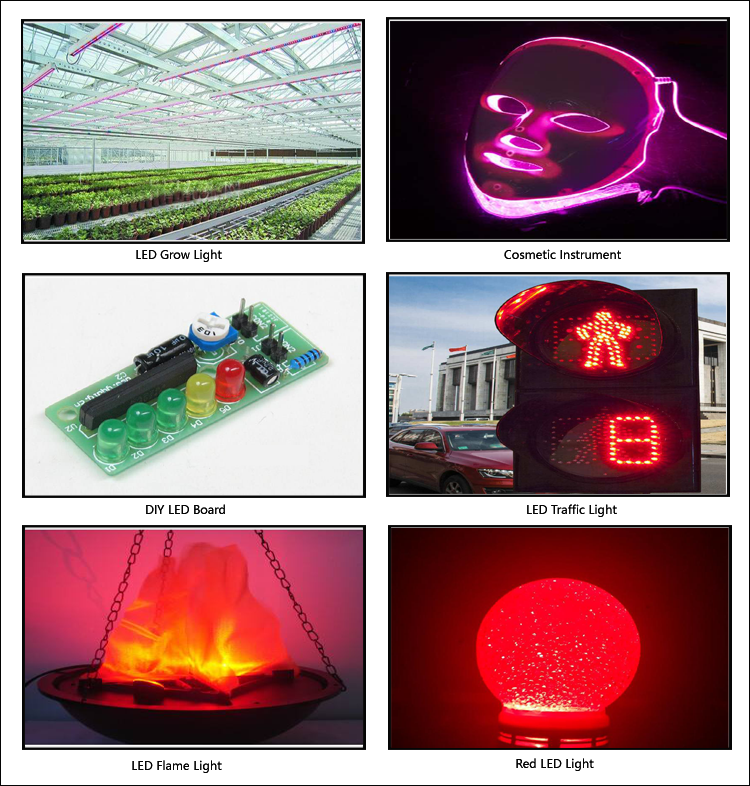 - Producción -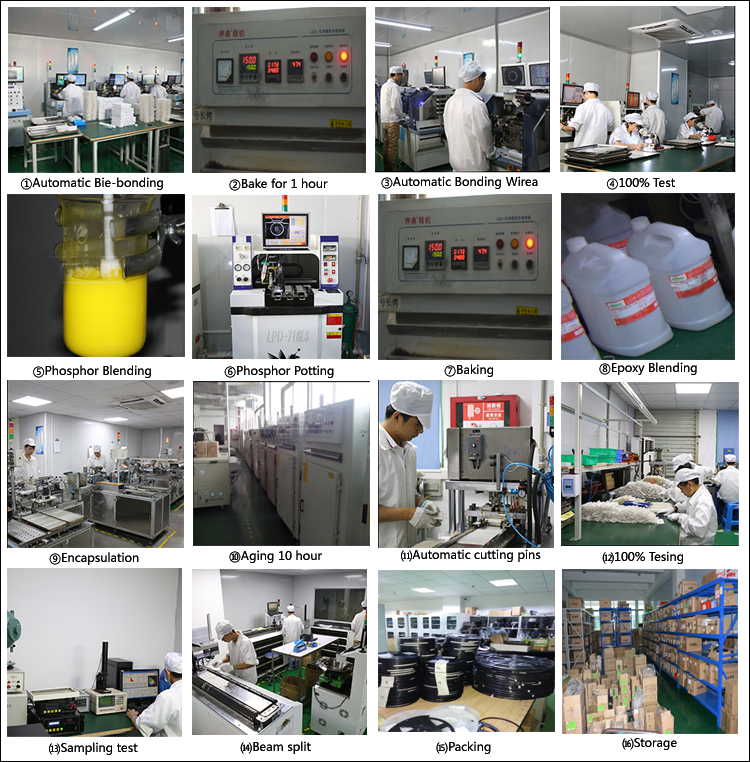 - Uso -