- 700nm LED -
3104FIRBT-70L / 14I100-60A
Como un LED infrarrojo especial, puede nombrar 700nm LED como LED infrarrojo cercano y también como LED rojo intenso. Es un tipo de LED rojo visible, porque cuando está funcionando, es fácil ver un claro color rojo intenso desde el centro del LED. Pero cuando le damos una prueba de brillo, tiene un valor bajo y bajo como "mcd" o "lm". Entonces, para este LED infrarrojo con una longitud de onda de 700 nm, lo utilizamos para contarlo como "mw / sr". 700nm-705nm LED. Esta serie de 700nm LED es un AlGaAs LED montado en un marco de plomo y encapsulado en varios tipos de lentes epoxi que ofrecen diferentes configuraciones de diseño. En polarización hacia adelante, emite una radiación de alta potencia de los 18 mw típicos con una longitud de onda máxima de 700nm. Empaquetamos este LED de 700 nm con lente epoxi azul y de pequeño diámetro. Que puede cumplir con los requisitos de algún proyecto. También tiene otro color de lente, tamaño, forma para este LED infrarrojo. Si necesitas este LED de 700nm para tu proyecto. Simplemente no dude en ponerse en contacto con nosotros, así que lo empaquetaremos como su requerimiento.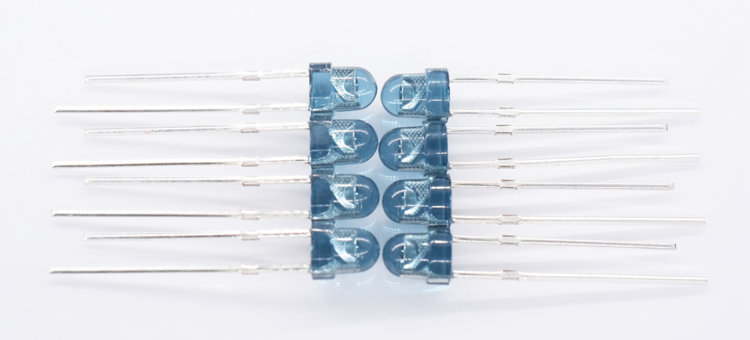 - Size: 3 mm*H4.5mm

- Chip Number: 1 chips

- Color: 700nm led

- Type: Blue clear

- Chip brand: Tyntek

- 60 degree

- Different color are available

- Different wavelength are available

- Warranty: 5 Years


- RoHS, REACH, EN62471


- Uniform light output

- Long life-solid state reliability

- Low Power consumption


-Anti UV epoxy resin package


-High temperature resistance
- Tamaño del

LED pasante IR

de 3

mm

-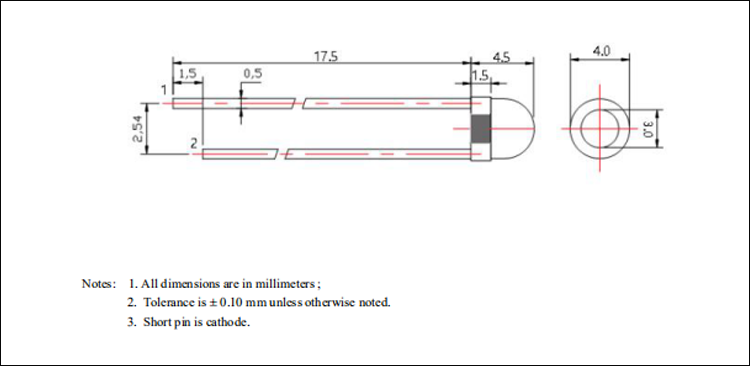 * Este estuche también está disponible para otros LED, tales como: LED verde con orificio pasante de 5mm, LED UV, LED 660nm, LED 940nm, LED pasante azul de 5mm, LED amarillo, LED ámbar ect *
- Trabajando a través del orificio IR LED -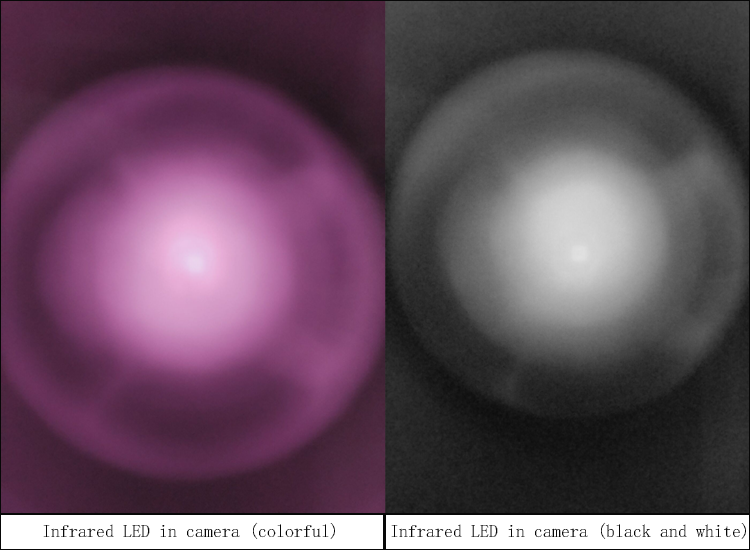 * Los colores de la foto fueron tomados por la cámara, por favor tome el color de emisión real como estándar.
- Parámetro IR LED de orificio pasante -
Calificaciones máximas absolutas en Ta = 25 ℃
| | | |
| --- | --- | --- |
| Parameter | Symbol | Rating |
| Power Dissipation | Pd | 220mW |
| Pulse Forward Current | IFP | 350mA |
| Forward Current | IF | 100mA |
| Reverse Voltage | VR | 5V |
| Junction Temperature | Tj | 115°C |
| Operating Tempertature | Topr | -40 - +80°C |
| Storage Tempertature | Tstg | -40 - +100°C |
| Soldering Temperature | Tsol | 260°C |
| Electro-Static-Discharge(HBM) | ESD | 2000v |
| Warranty | Time | 5Years |
| Antistatic bag | Piece | 1000Back |
Características ópticas y eléctricas

(T
c
= 25
℃)
Parameter

Symbol

Min

Typ

Max

Unit

Test Condition

Forward Voltage

VF

1.8

2.4

V

IF=100mA

Pulse Forward Voltage

VF

3.1

V

IFP=350mA

Radiant Intensity

IE

80

140

mw/sr

IF=100mA

Peak Wavelength

λP

700

705

nm

IF=100mA

Total Radiated Power

PO

17

mw

IF=100mA

Half Width

Dl

30

nm

IF=100mA

Viewing Half Angle

2q1/2

±30

deg

IF=100mA

Reverse Current

IR

5

uA

VR=5V

Rise Time

Tr

15

ns

IF=100mA

Fall Time

Tf

7

ns

IF=100mA

*Luminous Intensity is measured by ZWL600.

*q1/2 is the off-axis angle at which the luminous intensity is half the axial luminous intensity.

*lD is derived from the CIE chromaticity diagram and represents the single wavelength which defines the color of the device.
- Comision de hilo dorado -

* Para mantener cada uno de los LED de larga vida útil, BestLED utiliza un cable de oro puro de alta pureza para la conexión del circuito interior

- Embalaje IR LED -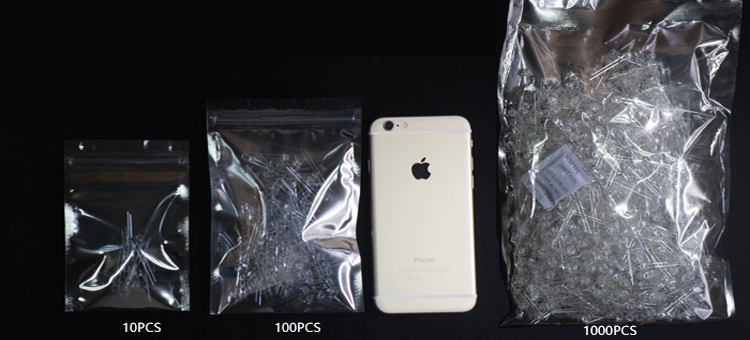 * Podemos empacar este LED con cualquier número de paquetes y pegar con cinta adhesiva o doblar los pines del LED como su requisito.
- LED infrarrojo relacionado -

- Solicitud -


- Proceso de producción -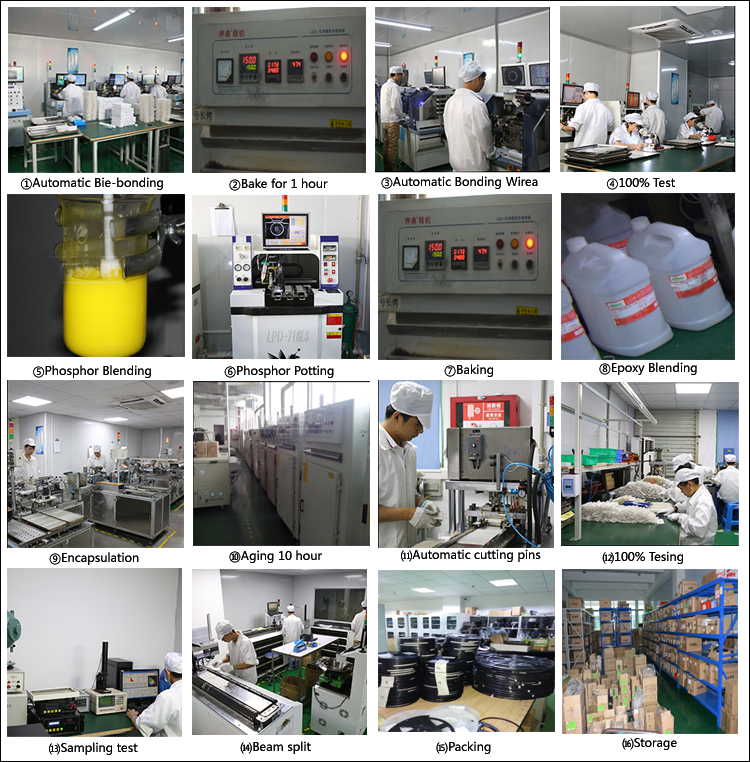 -

LED IR de orificio pasante -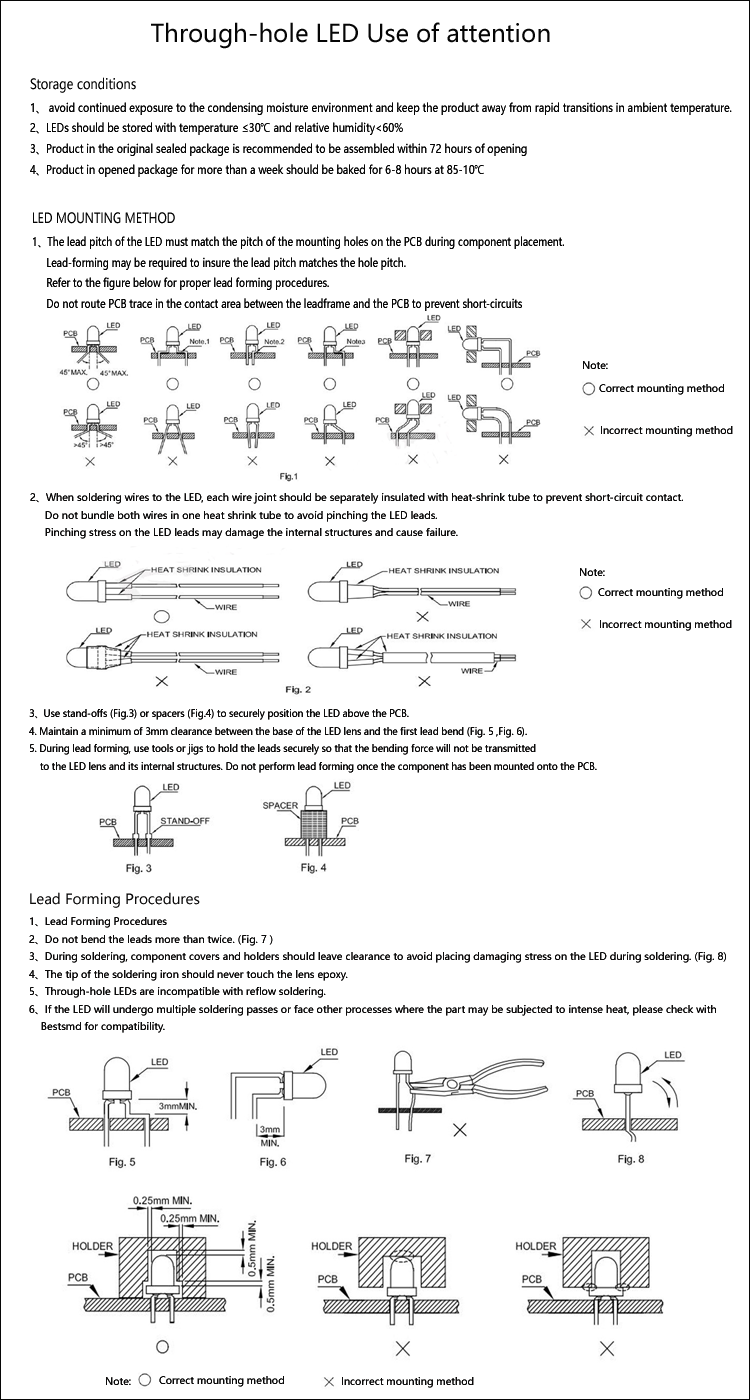 PRODUCTOS POR GRUPO : Full Wavelength LED > 730nm LED