- LED de 810 nm -
232IRBT-81L14I150
El LED de orificio pasante también tiene un tamaño diferente al mismo que el LED SMD, incluso todos tienen 2 pines (o 3 pines, 4 pines) para la conexión eléctrica. Como puede ver en la imagen de la siguiente manera, empaquetamos este LED de 810 nm con lente rectangular azul claro y este tamaño de lente es de 2 * 3 * 2 mm. Con esta forma de rectángulo, este LED infrarrojo de orificio pasante tendrá un área de emisión superior plana que hace que este LED IR tenga un ángulo de visión más amplio que el otro LED infrarrojo superior de 3 mm o 5 mm (o sombrero de paja). Los LED infrarrojos de 810 nm son ampliamente utilizados en tipos de aplicaciones, como la industria médica, el sistema de visión nocturna o algún tipo de industria de la belleza, etc. ¿Necesita un LED de 810 nm para su proyecto? ¡Contáctenos para más detalles!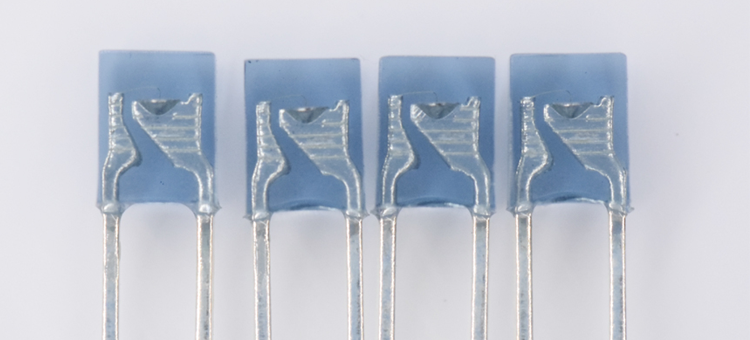 - Size: 2mm*3mm*4mm High

- Pin length: 17mm/19mm

- Color: 810nm LED

- Type: blue clear

- Chip brand:e Epistar




- Different color are available

- Different wavelength are available

- Warranty: 5 Years


- RoHS, REACH, EN62471


- Uniform light output

- Long life-solid state reliability

- Low Power consumption


-Anti UV epoxy resin package


-High temperature resistance
- Parámetros de dimensión -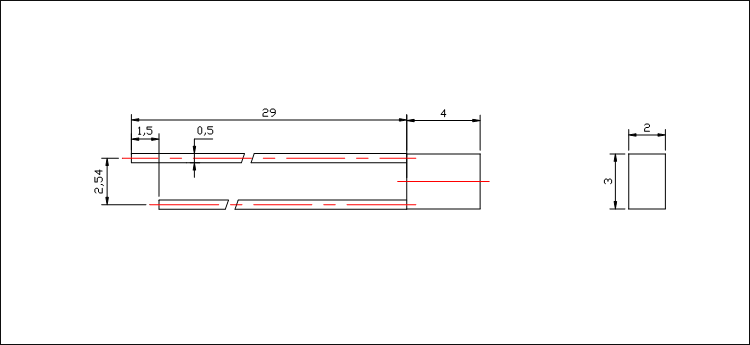 * 1. Todas las dimensiones estan en milimetros ; 2. La tolerancia es ± 0.20 mm a menos que se indique lo contrario.
Estas fundas también están disponibles para LED de orificio pasante azul, LED de orificio pasante rojo, LED UV, LED IR, LED ámbar, LED amarillo, etc.

- Color emisivo -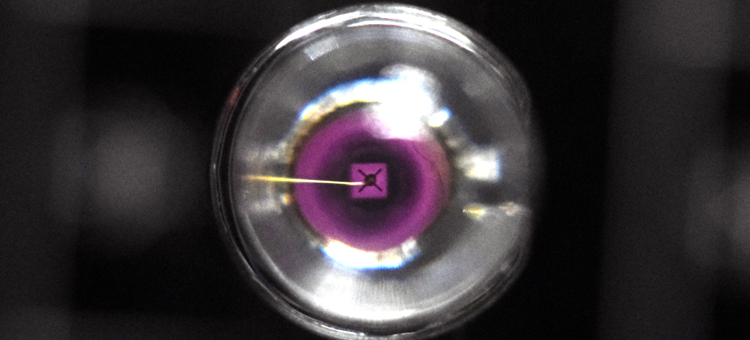 * Los colores de la foto fueron tomados por la cámara, tome el color de emisión real como estándar.
- Parámetros eléctricos -

Parameter

Symbol

Rating

Power Dissipation

Pd

300mw

Pulse Forward Current

IFP

500mA

Forward Current

IF

150mA

Reverse Voltage

VR

5V

Junction Temperature

Tj

115°C

Operating Tempertature

Topr

-40 - +80°C

Storage Tempertature

Tstg

-40 - +100°C

Soldering Temperature

Tsol

260°C

Electro-Static-Discharge(HBM)

ESD

3000v

Warranty

Time

5Years

Antistatic bag

Piece

1000Bag

*Pulse Forward Current Condition:Duty 1% and Pulse Width=10us.

*Soldering Condition:Soldering condition must be completed with 3 seconds at 260°C
Parameter

Symbol

Min

Typ

Max

Unit

Test Condition

Radiant Intensity

Ee

3

8

mW/sr

IF=20mA

10

20

IF=50mA

25

35

IF=100mA

Viewing Angle

2q1/2

120

deg

IF=100mA

Peak Wavelength

λp

805

810

815

nm

IF=100mA

Spectral Bandwidth

Dl

50

nm

IF=100mA

Forward Voltage

VF

1.3

1.5

1.6

V

IF=20mA

1.4

1.5

1.7

IF=50mA

1.6

1.7

1.9

IF=100mA

Reverse Current

IR

5

uA

VR=5V

*Luminous Intensity is measured by ZWL600.

*2q1/2 is the off-axis angle at which the luminous intensity is half the axial luminous intensity.

*lD is derived from the CIE chromaticity diagram and represents the single wavelength which defines the color of the device.
- Conexión de cable dorado -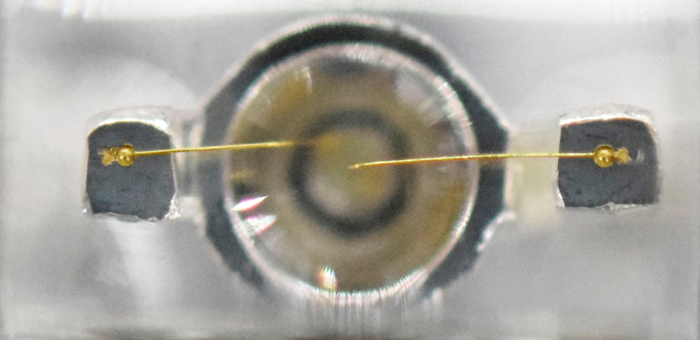 * Para mantener la vida útil de todos los LED, la fábrica BestLED utiliza un cable de oro puro para la conexión del circuito interno
- Embalaje -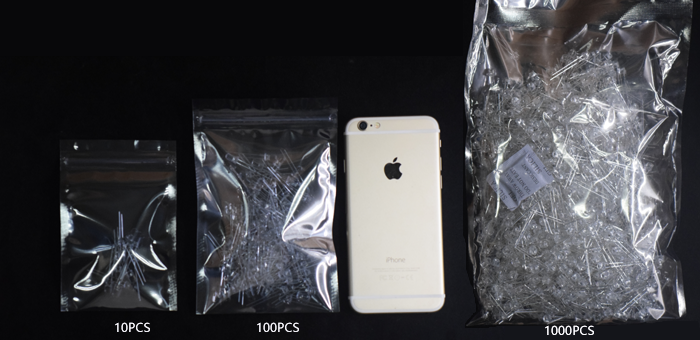 * Empaquetamos este LED con 1000 piezas en una bolsa normalmente. También podemos empaquetarlo como su requisito.
- Solicitud -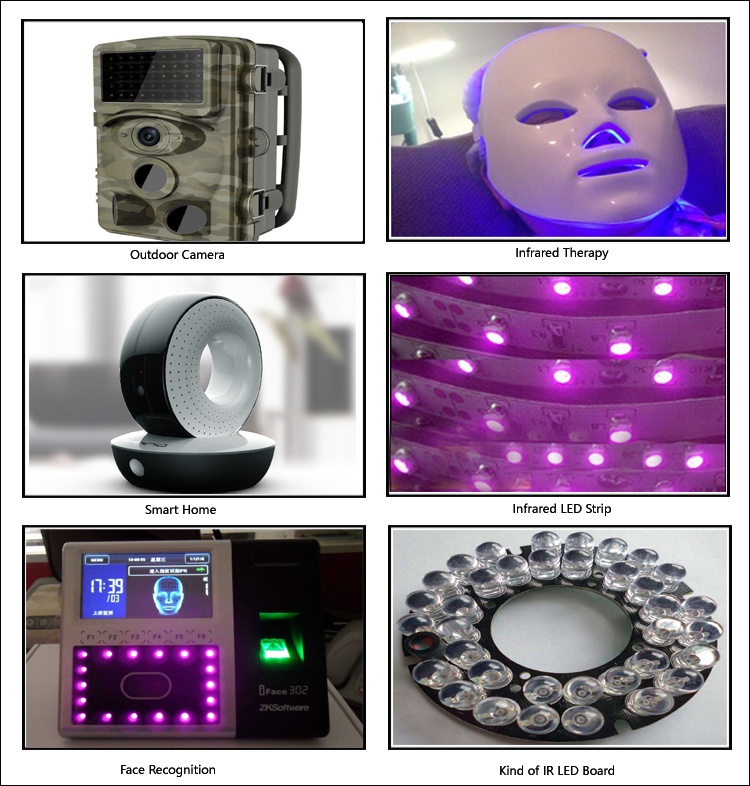 - LED rectángulo relacionado -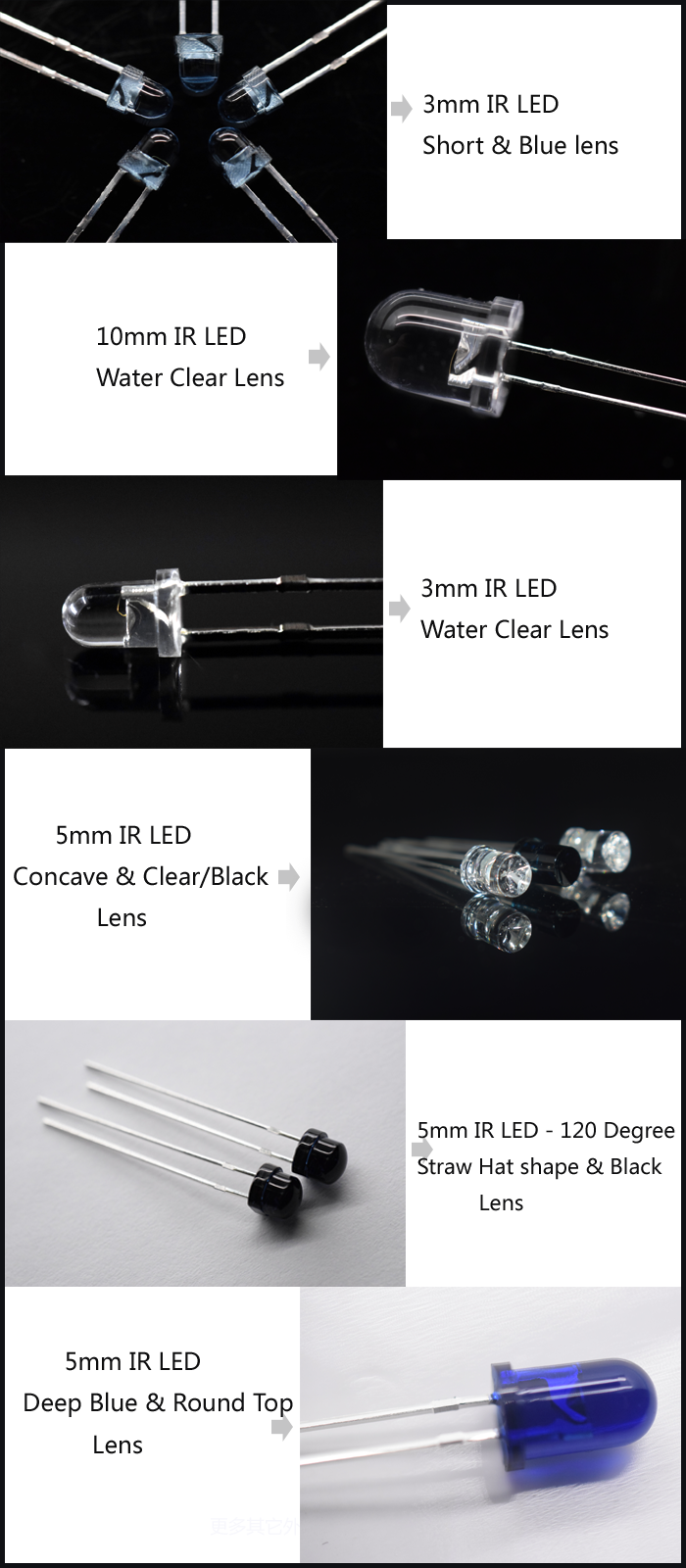 - Producción -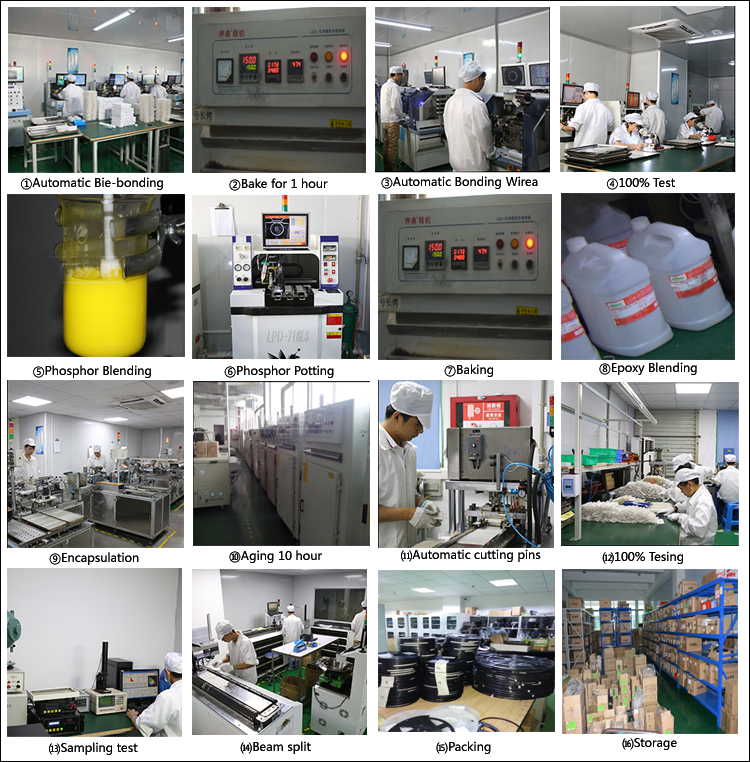 - Utilizar -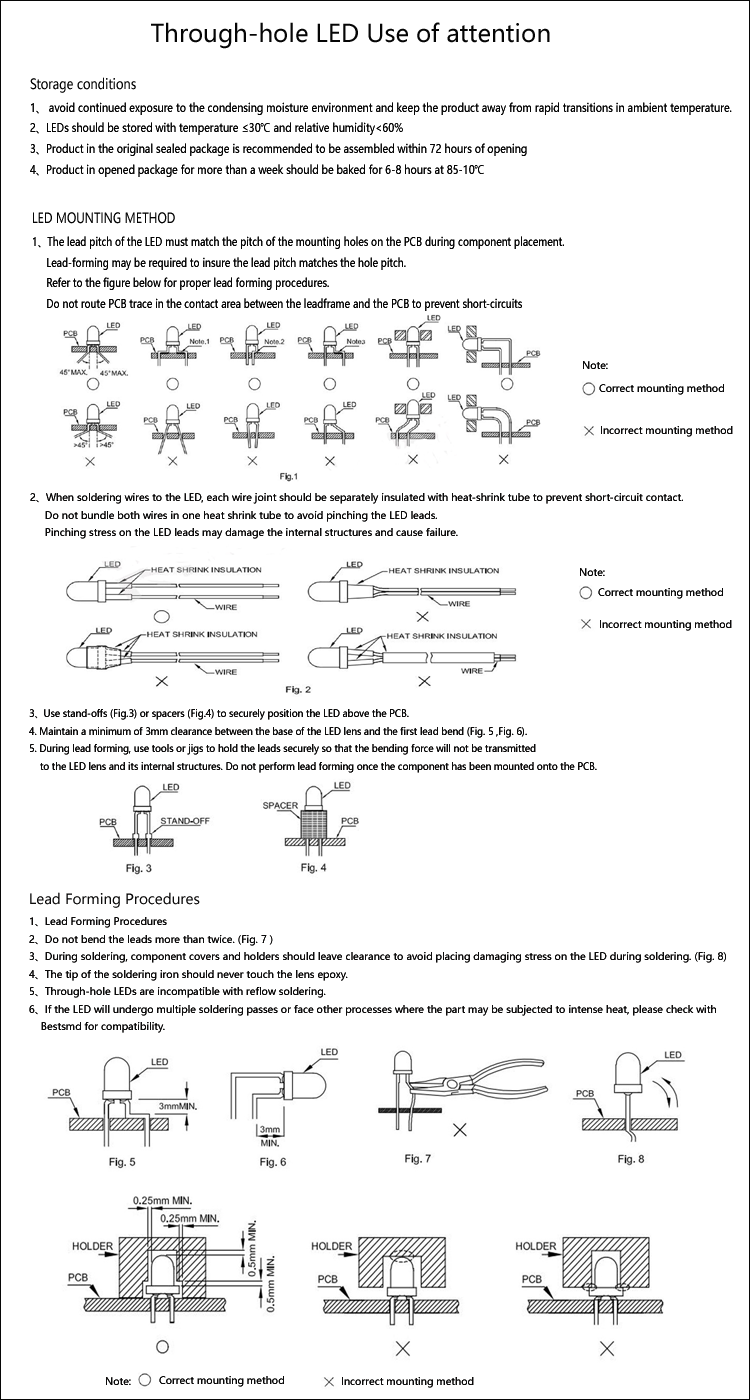 PRODUCTOS POR GRUPO : Full Wavelength LED > 810nm LED