- LEDs abovedados IR -
3838IRC-85L / 42I350-90A

3838IRC-85L / 42I350-90A es un LED IR de alta potencia. Que puede reemplazar algunos IR LED de Osram como: SFH 4714A. S henzhen Best LED Opto-electronic Co., Ltd tiene estos productos en existencia que pueden asegurarnos de que podamos ofrecer y organizar el envío dentro de 1-2 días hábiles. I nfrared Red 850nm 3W High Power LED Chip IR 850Nm Epistar LED Beads para cámara nocturna Fuente de luz IR con alta eficiencia Baja resistencia térmica, centroide longitud de onda 850nm Robustez superior a la corrosión, iluminación infrarroja para cámaras, Sistemas de vigilancia, Sistemas de visión artificial, Sistemas de reconocimiento de gestos. Marca de chips LED: 42mil x 42mil chip Epistar, Alto brillo, baja degradación lumínica, ahorro de energía. Certificación: CE, RoHS. Con un chip Epistar de excelente calidad, mayor vida útil. Vida útil: más de 80,000 horas si está bajo una temperatura de trabajo de 60 °. Prometemos que todos nuestros LEDs son 100% de potencia suficiente. Los LED son 2 soportes de cobre y alambre de oro, Epistar Chip, calidad realmente excelente. Normalmente empaquetamos este LED con 2000 piezas como un carrete. Pero también podemos empaquetarlo como su requisito. Contáctenos para más detalles al respecto.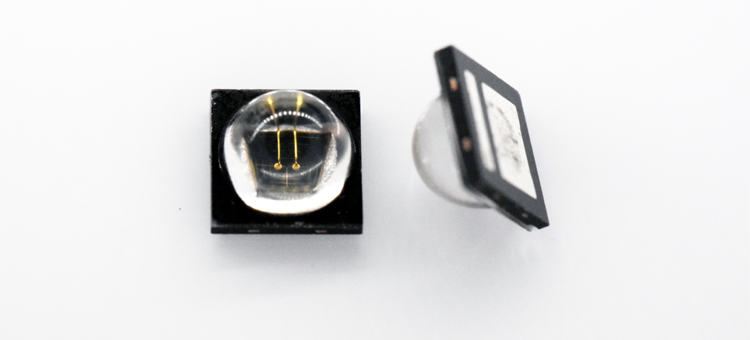 - Size: 3.85*3.85*H2.33mm

- Chip Number:1 chips

- Color: 850nm

- Type: water clear

- Chip brand: Epistar




- Different color are available

- Different wavelength are available

- Warranty: 5 Years


- RoHS, REACH, EN62471


- Uniform light output

- Long life-solid state reliability

- Low Power consumption


-Anti UV epoxy resin package


-High temperature resistance

- Tamaño del

LED IR

de alta potencia

-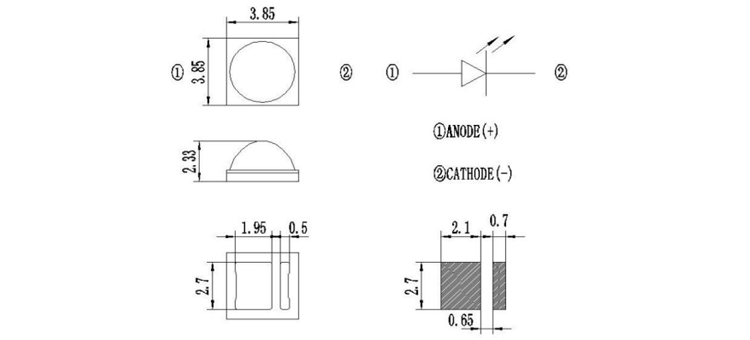 . Todas las dimensiones estan en milimetros ; 2. La tolerancia es de ± 0.10 mm a menos que se indique lo contrario.
- Trabajando a través del orificio IR LED -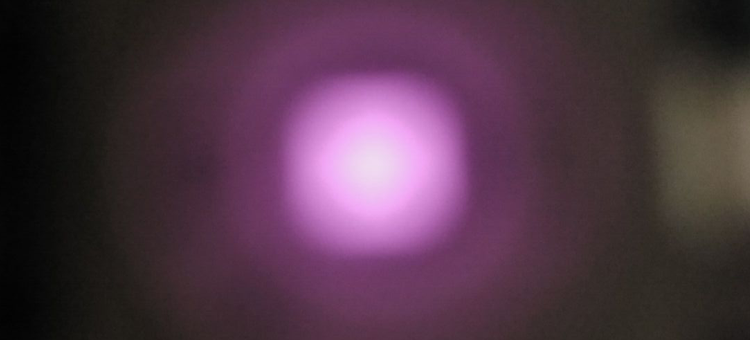 * Los colores de la foto fueron tomados por la cámara, tome el color de emisión real como estándar.
- Parámetros eléctricos -

Calificaciones máximas absolutas en Ta = 25 ℃
Parameter

Symbol

Rating

Power Dissipation

Pd

3200mw

Pulse Forward Current

IFP

2000mw

Forward Current

IF

1000mA

Reverse Voltage

VR

5V

Junction Temperature

Tj

115°C

Operating Tempertature

Topr

-40 - +80°C

Storage Tempertature

Tstg

-40 - +100°C

Soldering Temperature

Tsol

260°C

Electro-Static-Discharge(HBM)

ESD

3000v

Warranty

Time

5 Years

Antistatic bag

Piece

2000Back

*Pulse Forward Current Condition:Duty 1% and Pulse Width=10us.

*Soldering Condition:Soldering condition must be completed with 3 seconds at 260°C
Características ópticas y eléctricas (T c = 25 ℃)
Parameter

Symbol

Min

Typ

Max

Unit

Test Condition

Forward Voltage

VF

1.6




2.2

V

IF=350mA




2.8

3.5

V

IF=1000mA

Luminous Flux

Φ

360




480

mw/sr

IF=350mA




790




mw/sr

IF=1000mA

Peak Wavelength

λP




850




nm

IF=20mA

Half Width

Dl




40




nm

IF=20mA

Viewing Half Angle

2q1/2




±45





deg

IF=20mA

Reverse Current

IR






10

uA

VR=5V

Rise Time

Tr




15




ns

IF=20mA

Fall Time

Tf




13




ns

IF=20mA

*Luminous Intensity is measured by ZWL600.

*q1/2 is the off-axis angle at which the luminous intensity is half the axial luminous intensity.

*lD is derived from the CIE chromaticity diagram and represents the single wavelength which defines the color of the device.
- Conexión de cable dorado -

* Para mantener cada uno de los LED de larga vida útil, BestLED utiliza un cable de oro puro de alta pureza para la conexión del circuito interior

- Embalaje IR LED -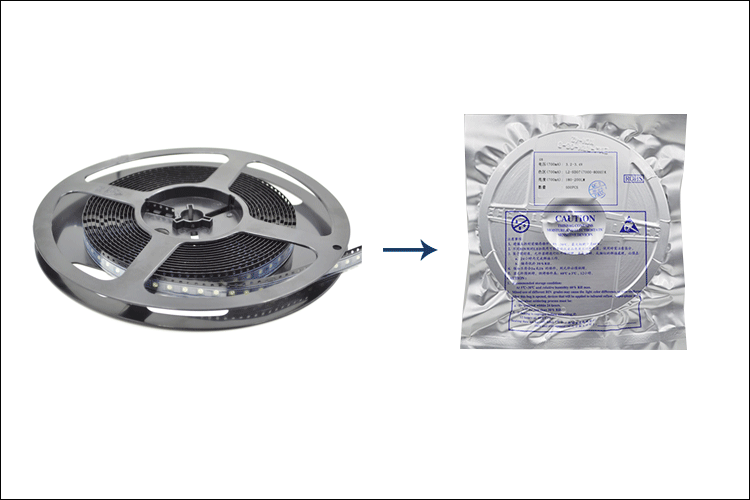 * Podemos empaquetar este LED con cualquier número de paquetes y pegar con cinta adhesiva o doblar los pines del LED como su requisito.
- Solicitud -


- SMD IR LED relacionado -

- Proceso de producción -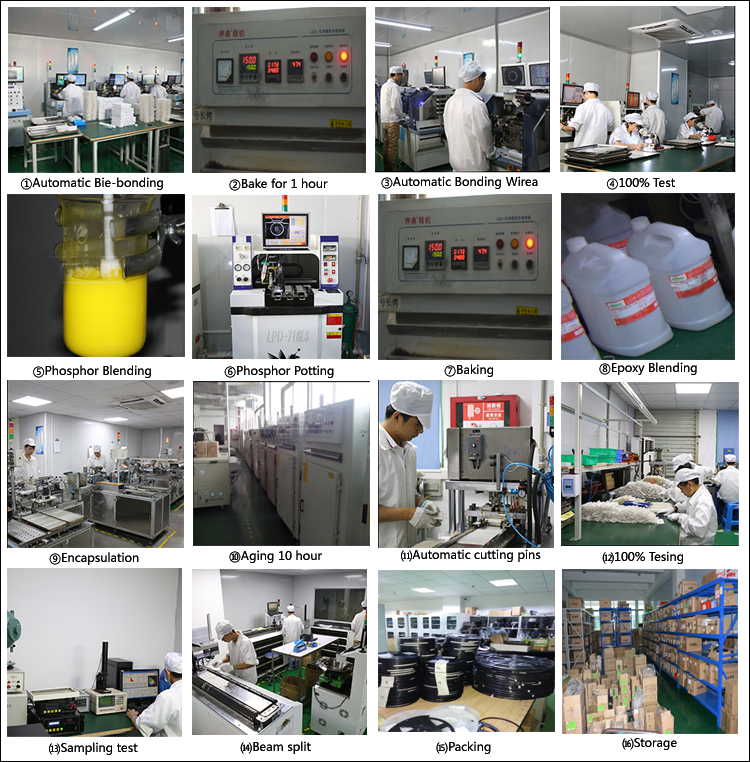 SMD

IR LED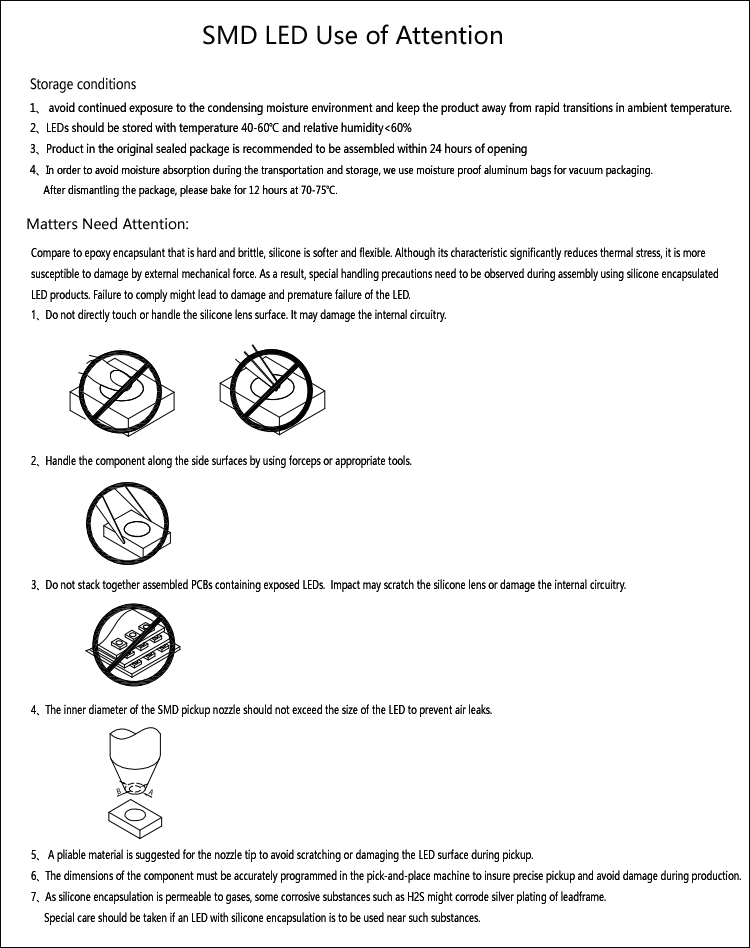 - Certificaciones -
GB / T19001-2008 / ISO9001: 2008, RoHS, CE, SVHC (REACH), EN62471
1. El producto fue embalado por un chip importado y de gran tamaño, con alto brillo y alto rendimiento
2. Utilizando los 99.99 alambres de oro puro para soldar, nuestros productos tienen una vida útil más larga y un rendimiento estable
3. Usar el pegamento importado y de baja atenuación para empacar y obtener más de 80000 horas de vida útil
4. Nuestro producto puede ser ampliamente utilizado en diversos tipos de lugares como: iluminación, monitores, productos electrónicos de alta tecnología
5. Protección del medio ambiente: metales no tóxicos, mercurio, radiación infrarroja y ultravioleta;
PRODUCTOS POR GRUPO : Full Wavelength LED > LED de 850 nm