- LED RGB 3528 -
3528RGB-6P
6 pines 3528 RGB LED es un nuevo tipo RGB LED en el mercado. Es similar con el tipo 5050 RGB LED común, que tiene tres clavijas en ambos lados y el tamaño que tiene la forma de triángulo sin rellenar lo marcamos como cátodo. El 3528RGB-6P fue empaquetado con verde rojo y azul tres colores en el interior. Por otro lado, este estuche también es perfecto para otros colores. Es por eso que este estuche funcionará perfectamente como LED personalizado. Puede nombrarnos la longitud de onda para que podamos producirla como su proyecto. Para todos los LED SMD, habrá una marca de polaridad en la superficie de la carcasa del LED SMD. Es una esquina sin rellenar con forma de triángulo. Con esta marca, podemos saber fácilmente la polaridad en el LED SMD cuando lo usamos. 3528 RGB-6P marca de polaridad cátodo, lo que significa que el lado con la forma del triángulo es el cátodo. Que es muy similar con 5050 RGB LED. ¿Realmente necesitas un LED RGB ultra brillante para tu producto? ¡Prueba este! La diferencia con el paquete negro 3528 RGB LED, que es la mejor opción para la pantalla. Estos 3528 RGB LED con paquete blanco obtuvieron un brillo más alto que el negro y más perfectos para el tablero de anuncios LED, la retroiluminación LED u otros proyectos de luces LED. El SMT 3528 RGB LED no tenía el controlador digital en su interior, por lo que puede agregar un controlador en el circuito para controlarlo como desee. Con este LED RGB, ¡definitivamente va a zing tu proyecto!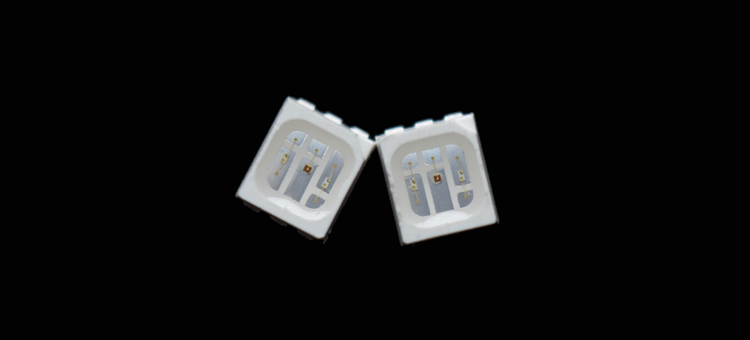 - Size: 3.5*2.8*1.9mm

- Chip Number: 3 chips

- Color: RGB LED

- Type: Surface mount device

- Chip brand: Epistar




- Different color are available

- Different wavelength are available

- Warranty: 5 Years

- RoHS, REACH, EN62471

- Uniform light output

- Long life-solid state reliability

- Low Power consumption

-Anti UV epoxy resin package

-High temperature resistance
- Parámetros de dimensión-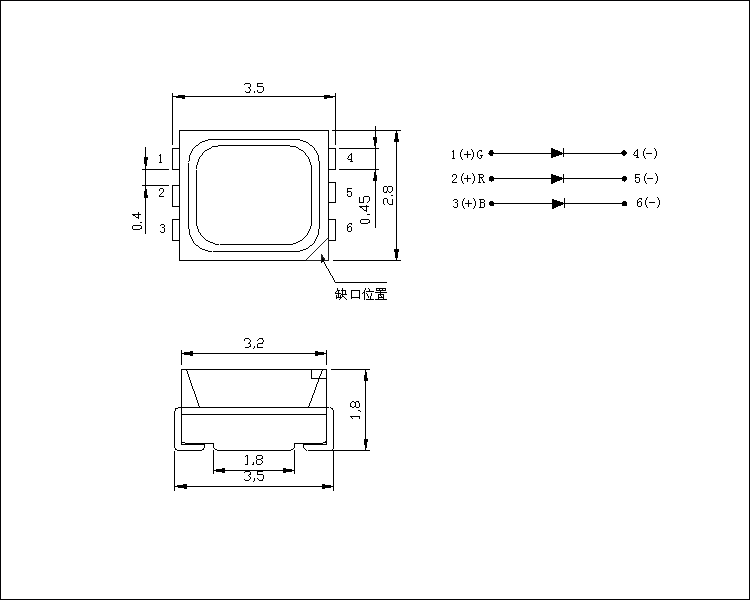 Estas fundas SMD LED también están disponibles para IR LED, UV LED, LED azul SMD, LED rojo SMD, LED ámbar, etc.
- Color emisivo -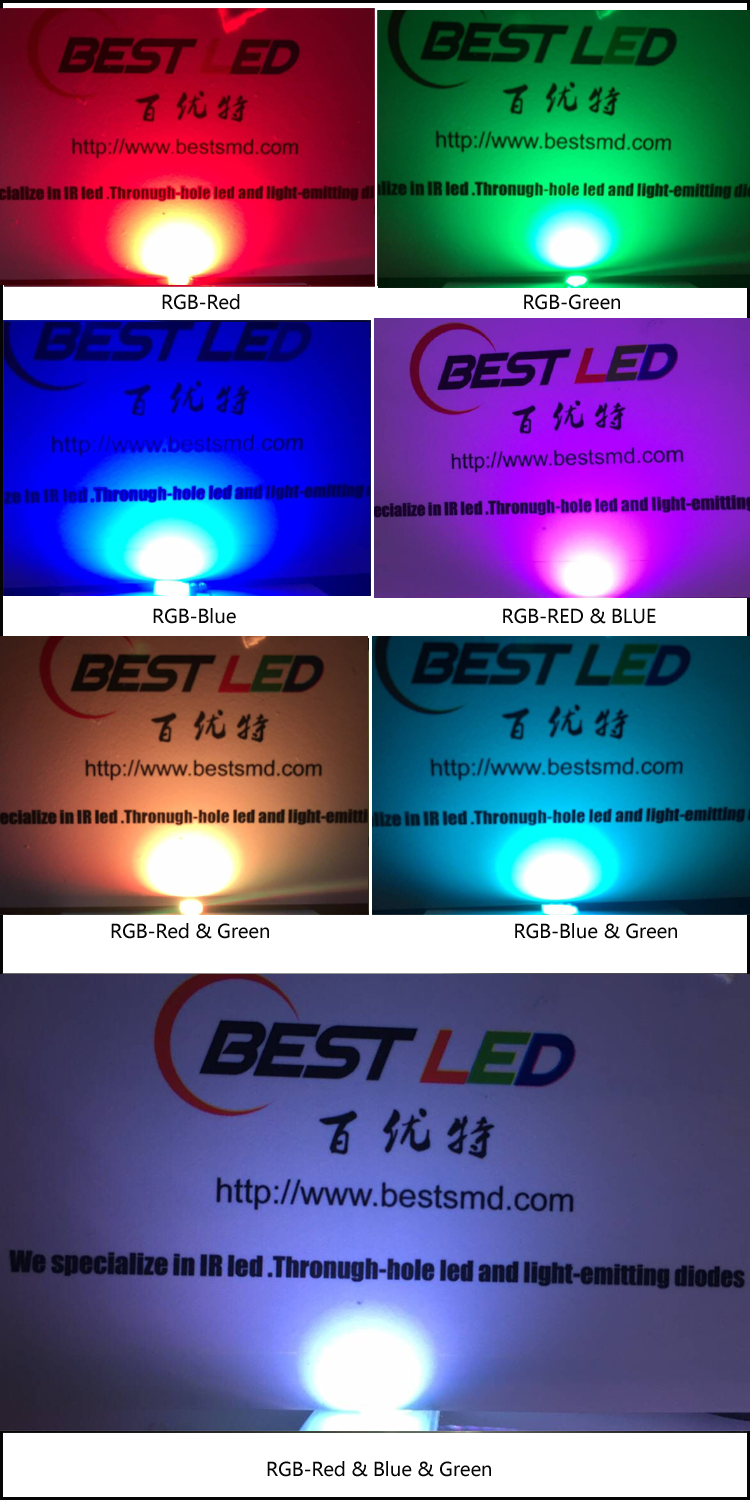 - Parámetros eléctricos -
Parameter

Symbol

Rating

Unit

red




Green

Blue

Power Dissipation

Pd

75

105

105

mw

Pulse Forward Current

IFP

200

200

200

mA

Forward Current

IF

30

30

30

mA

Reverse Voltage

VR

5

5

5

V

Junction Temperature

Tj

110

°C

Operating Temperature

Topr

-40 ~ +80

°C

Storage Temperature Range

Tstg

-40 ~ +100

°C

Soldering Temperature

Tsol

260

°C

Electro-Static-Discharge(HBM)

ESD

2000

2000

2000

V

Service life under normal conditions

Time

80000

H

Warranty

Time

5

Years

Antistatic

Piece

2000

Back
Características ópticas y eléctricas (T c = 25 ℃)

Parameter

Symbol

Min

Typ

Max

Unit

Test Condition

Forward Voltage

Red

VF

1.8

2.0

2.4

V

IF=20mA

Green

3.0

3.4

Blue

3.0

3.4

Luminous Intensity

Red

IV

500

800

mcd

IF=20mA

Green

1800

IF=20mA

Blue

700

IF=20mA

Peak Wavelength

Red

λP

633

nm

IF=20mA

Green

527

Blue

462

*Luminous Intensity is measured by ZWL600.

*q1/2 is the off-axis angle at which the luminous intensity is half the axial luminous intensity.

*lD is derived from the CIE chromaticity diagram and represents the single wavelength which defines the color of the device.
- Más 3528 RGB LED -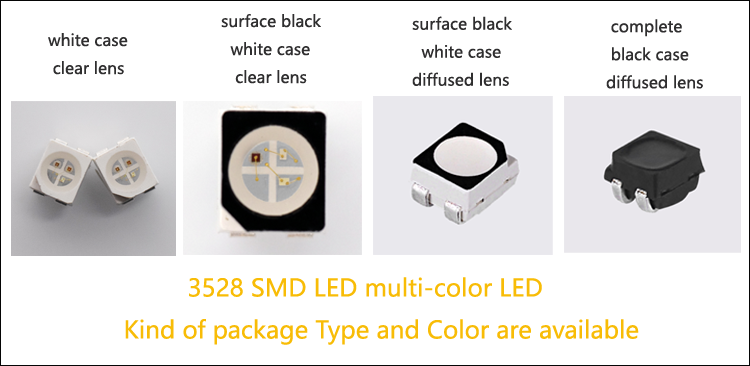 - Conexión de cable dorado -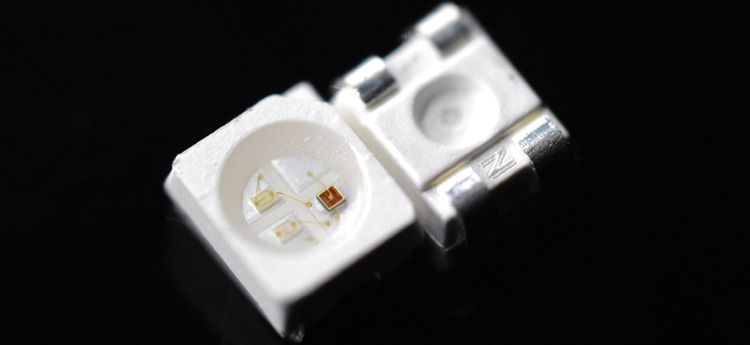 * Para mantener cada uno de los LED de larga vida útil, BestLED utiliza un cable de oro puro de alta pureza para la conexión del circuito interior
- Embalaje-

* Lo envasamos con envasado al vacío después de pegarlo como un carrete.
- Solicitud -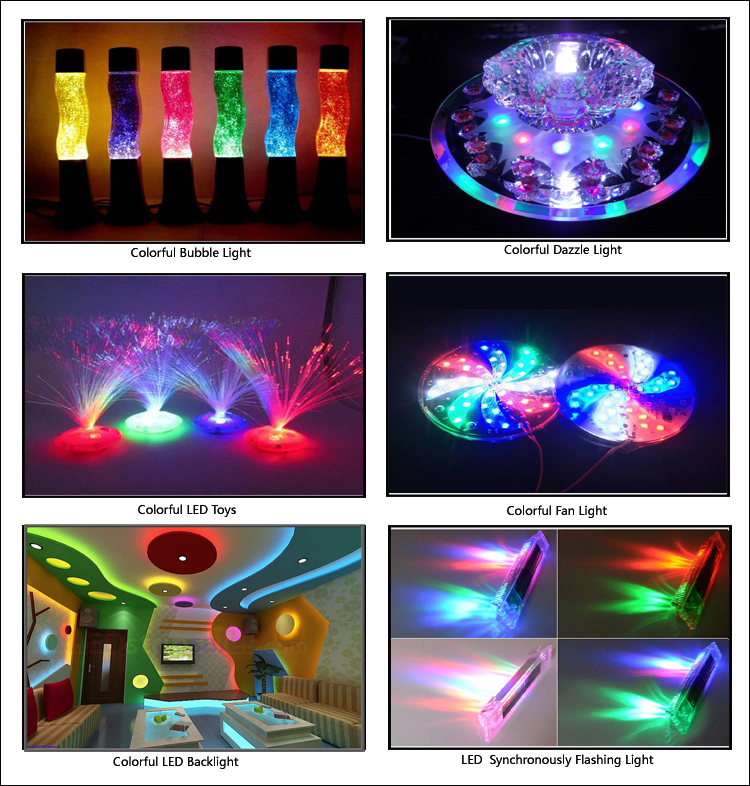 - Producción -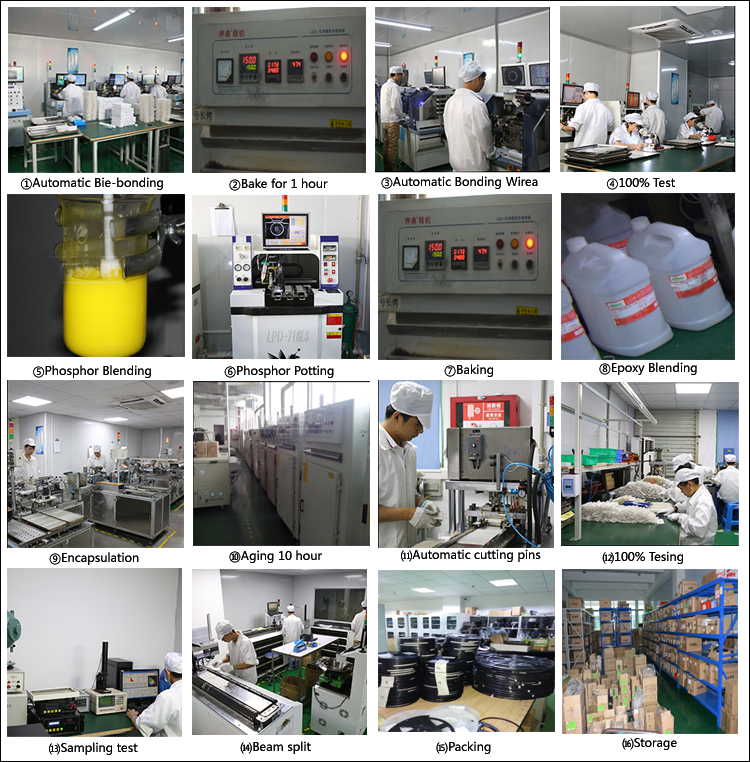 - Utilizar -