- LED rectangular verde con orificio pasante-

6242LGC54D7L12
Este 324WC fue empaquetado con lente transparente y puede emitir color blanco. El ángulo de visión es de 110 grados. En nuestra vida, estos LED blancos rectangulares blancos son ampliamente utilizados en pantallas LED blancas, pantallas LED de juguete, luces LED negras, pantallas LED en la parte inferior del televisor, etc. Hay dos tipos de pantalla LED blanca LED: pantalla LED blanca cálida y pantalla LED blanca fría. Puede diseñar totalmente el color de la pantalla LED según lo necesite. Para la forma de rectángulo de la LED, también tienen las clases de tamaño para su eligen: 1 * 3 * 4 mm rectángulo LED, 2 * 5 * 7 mm LED rectángulo, 2 * 5 * 5 mm rectángulo LED, 5 * 5 * 7 mm rectángulo ect. Color diferente para LED rectangulares como: LED rectangular rojo de 625 nm, LED rectangular amarillo de 590 nm, LED rectangular azul de 465 nm, LED rectangular de 520 nm verde, LED rectangular naranja de 608 nm, LED rectangular rectangular de 495 nm, LED rectangular de color verde oscuro de 500 nm, LED rectangular profundo de 660 nm, LED rojo profundo LED rectangulares púrpuras de 420 nm, LED rectangulares de 570 nm ect. LED rectangulares bicolores, LED rectangulares RGB, esta familia de LED, de China, se encuentran en paquetes rectangulares de orificio pasante.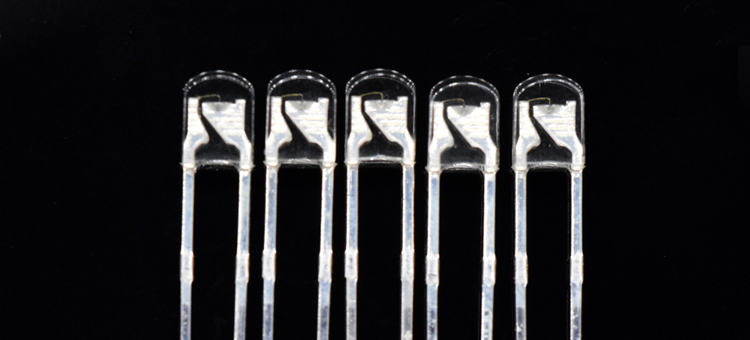 - Size: 2*3*4 mm

- Chip Number: 1chip

- Color: green

- Type: water clear

- Chip brand: Epistar

- Short Pin mark cathode

- Different color are available

- Different wavelength are available

- Warranty: 5 Years


- RoHS, REACH, EN62471


- Uniform light output

- Long life-solid state reliability

- Low Power consumption


-Anti UV epoxy resin package


-High temperature resistance
- Parámetros de dimensión -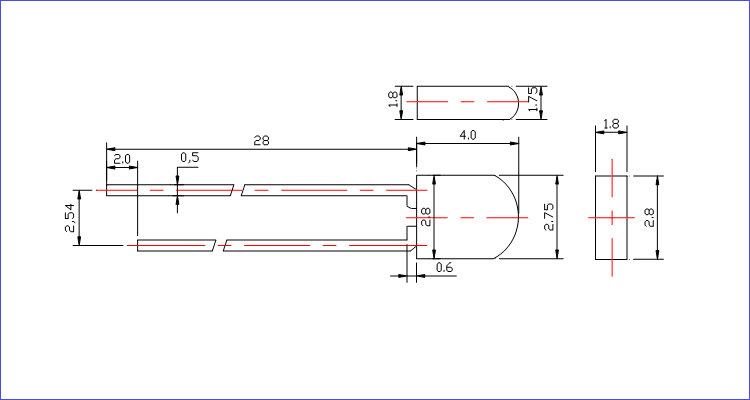 Esta caja LED de orificio pasante también está disponible para LED IR, LED UV, LED SMD azul, LED SMD rojo, LED ámbar ect.
- Color emisivo -
Por favor espere la actualización. Gracias.
* Los colores de la foto fueron tomados por la cámara, tome el color de emisión real como estándar.
- Parámetros eléctricos -

Parameter

Symbol

Rating

Power Dissipation

Pd

105mw

Pulse Forward Current

IFP

100mA

Forward Current

IF

30mA

Reverse Voltage

VR

5V

Junction Temperature

Tj

115°C

Operating Tempertature

Topr

-40 - +80°C

Storage Tempertature

Tstg

-40 - +100°C

Soldering Temperature

Tsol

260°C

Electro-Static-Discharge(HBM)

ESD

1000v

Warranty

Time

5Years

Antistatic bag

Piece

1000Bag

*Pulse Forward Current Condition:Duty 1% and Pulse Width=10us.

*Soldering Condition:Soldering condition must be completed with 3 seconds at 260°C
Parameter

Symbol

Min

Typ

Max

Unit

Test Condition

Forward Voltage

VF

2.8

3.0

V

IF=20mA

3.0

3.2

3.2

3.4

Luminous Intensity

IV

10000

15000

mcd

IF=20mA

Peak Wavelength

λP

535

nm

IF=20mA

Dominant Wavelength

λd

535

538

545

nm

IF=20mA

Half Width

Dl

28

nm

IF=20mA

Viewing Half Angle

2q1/2

±60

deg

IF=20mA

Reverse Current

IR

5

uA

VR=5V

*Luminous Intensity is measured by ZWL600.

*2q1/2 is the off-axis angle at which the luminous intensity is half the axial luminous intensity.

*lD is derived from the CIE chromaticity diagram and represents the single wavelength which defines the color of the device.
- Conexión de cable dorado -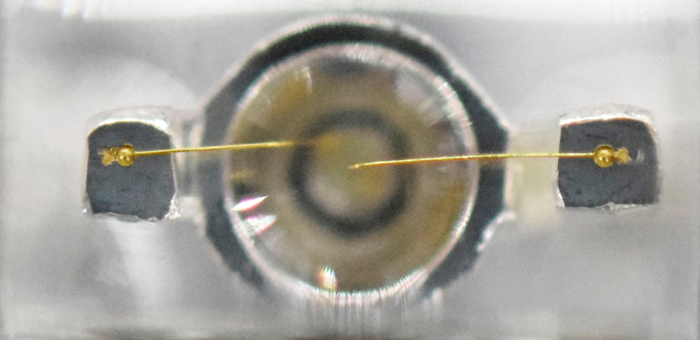 * Para mantener la vida útil de todos los LED, la fábrica BestLED utiliza un cable de oro puro para la conexión del circuito interno
- Embalaje -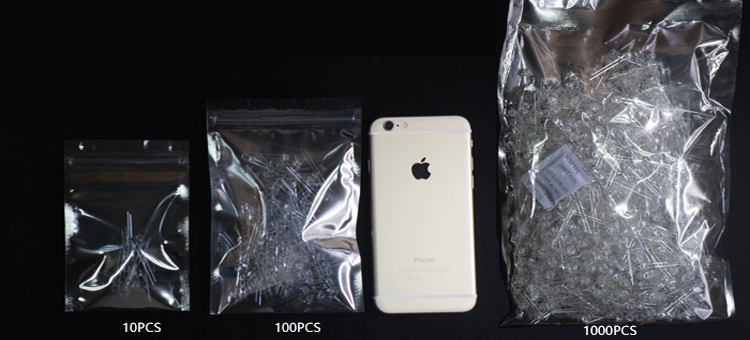 * Lo empaquetamos con empaque al vacío después de pegarlo con cinta como carrete
- Solicitud -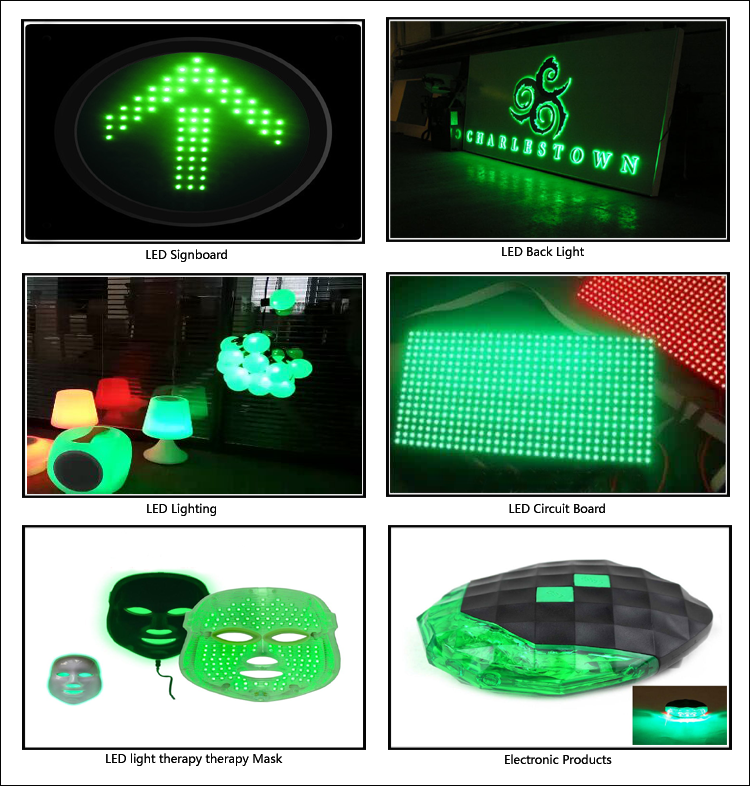 - LED rectángulo relacionado -
- Producción -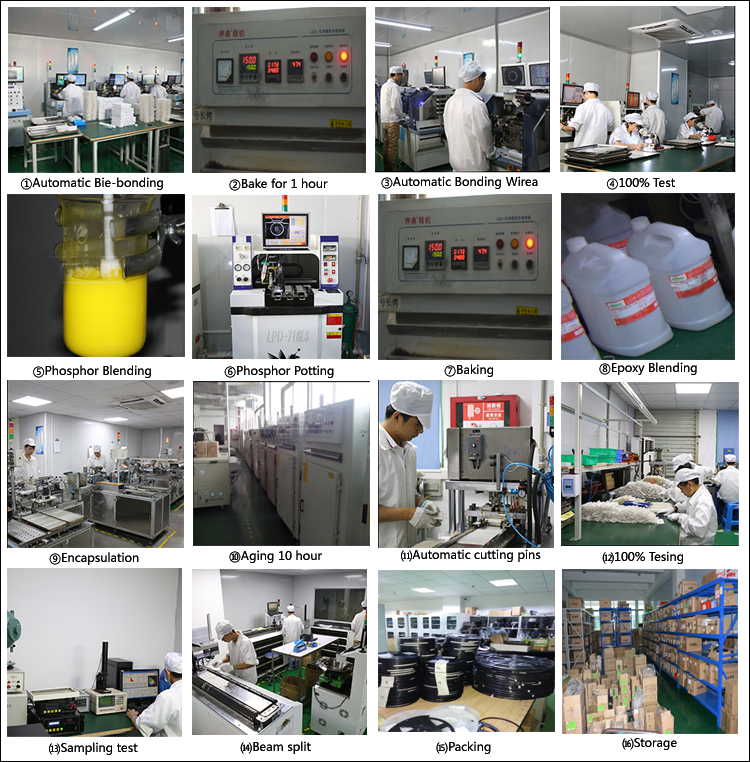 - LED de orificio pasante Uso de la atención -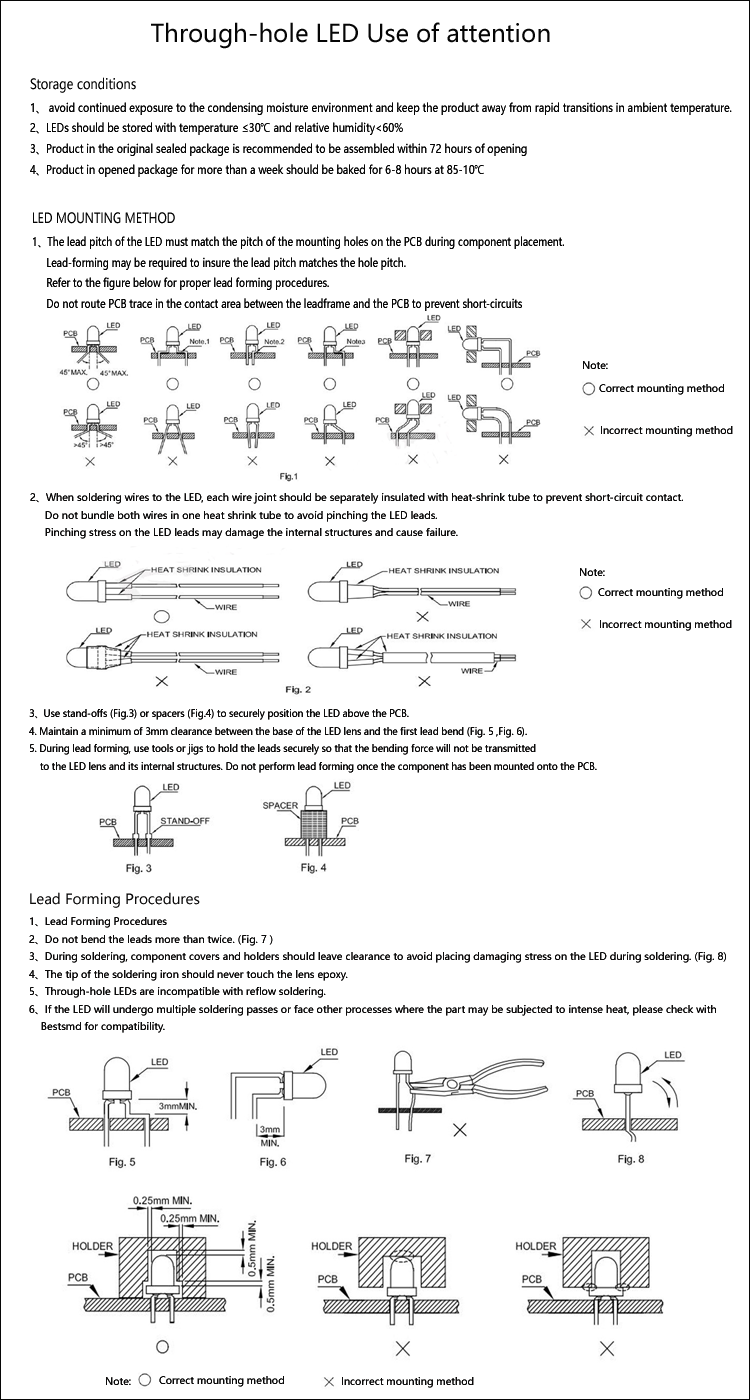 PRODUCTOS POR GRUPO : LED verde con orificio pasante > LED verde rectangular con orificio pasante