- LED rectangular de orificio pasante rojo -

6242URC62D06L08
El rango de longitud de onda de la luz visible es de entre 770 nm y 390 nm. Las ondas electromagnéticas con diferentes longitudes de onda causan diferentes percepciones de color del ojo humano. 770-622nm, sensación de luz LED roja; 622-597nm, luz LED naranja; 597-577nm, luz LED amarilla; 577-492nm, luz LED verde; 492-455nm, luz LED índigo; 455-390nm, luz LED púrpura UV. Luz LED roja de 620 nm (± 10 nm). La luz roja en este rango de longitud de onda puede penetrar profundamente en la dermis, cambiar químicamente la estructura molecular interna del colágeno dérmico y las fibras elásticas, restaurar la elasticidad y generar simultáneamente luz y calor para mejorar la función de los vasos sanguíneos. Mejore la circulación para reducir los poros y eliminar las arrugas superficiales, aliviar el envejecimiento de la piel y restaurar la elasticidad y el brillo de la piel.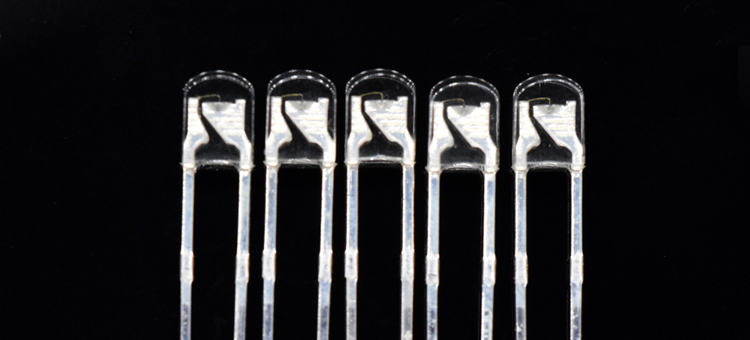 - Size: 2mm*3mm*4mm High

- Pin length: 17mm 19mm

- Color: Red LED


- Lens type: Red

- Chip brand:Epileds

- Different color are available

- Warranty: 5 Years

- Different wavelength are available

- RoHS, REACH, EN62471


- Uniform light output


- Low Power consumption

- Long life-solid state reliability

- Anti UV epoxy resin package

- High temperature resistance
- Parámetros de dimensión -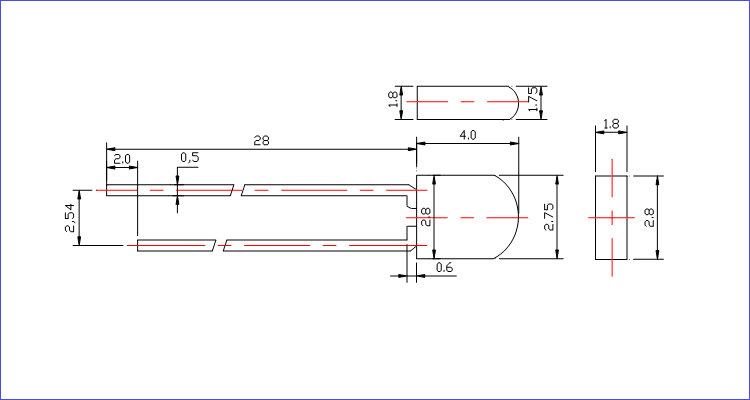 . Todas las dimensiones estan en milimetros ; 2. La tolerancia es de ± 0.10 mm a menos que se indique lo contrario.
* Este estuche también está disponible para LED UV, LED amarillo, LED blanco, LED azul de orificio pasante, LED rojo de orificio pasante, LED IR ect. *
- Color emisivo -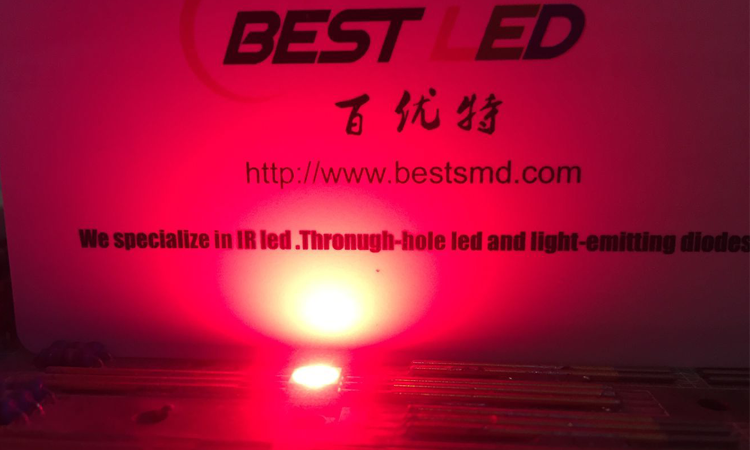 * Los colores de la foto fueron tomados por la cámara, tome el color de emisión real como estándar.
- Parámetros eléctricos -

Parameter

Symbol

Rating

Power Dissipation

Pd

50mw

Pulse Forward Current

IFP

100mA

Forward Current

IF

30mA

Reverse Voltage

VR

5V

Junction Temperature

Tj

115°C

Operating Tempertature

Topr

-40 - +80°C

Storage Tempertature

Tstg

-40 - +100°C

Soldering Temperature

Tsol

260°C

Electro-Static-Discharge(HBM)

ESD

3000v

Warranty

Time

5 Years

Antistatic bag

Piece

1000Bag

*Pulse Forward Current Condition:Duty 1% and Pulse Width=10us.

*Soldering Condition:Soldering condition must be completed with 3 seconds at 260°C
Parameter

Symbol

Min

Typ

Max

Unit

Test Condition

Forward Voltage

VF

1.8

2.0

V

IF=20mA

2.0

2.2

2.2

2.4

Luminous Intensity

IV

200

400

mcd

IF=20mA

Peak Wavelength

λP

633

nm

IF=20mA

Dominant Wavelength

λd

620

625

630

nm

IF=20mA

Half Width

Dl

18

nm

IF=20mA

Viewing Half Angle

2q1/2

±60

deg

IF=20mA

Reverse Current

IR

5

uA

VR=5V

*Luminous Intensity is measured by ZWL600.

*2q1/2 is the off-axis angle at which the luminous intensity is half the axial luminous intensity.

*lD is derived from the CIE chromaticity diagram and represents the single wavelength which defines the color of the device.
- Conexión de cable dorado -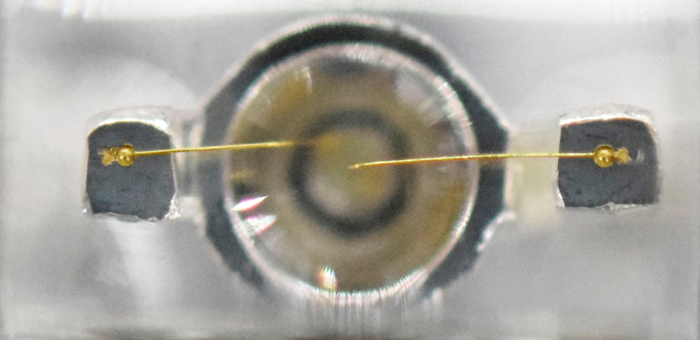 - Embalaje -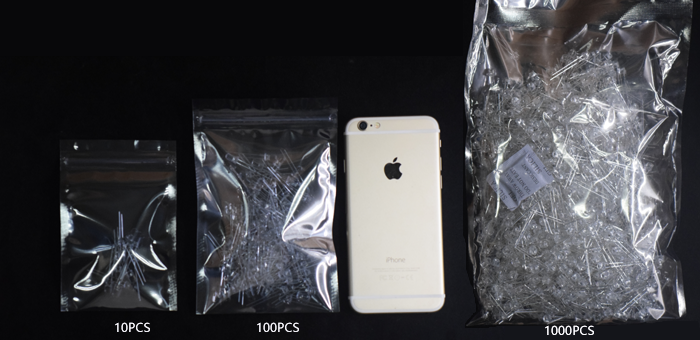 - Solicitud -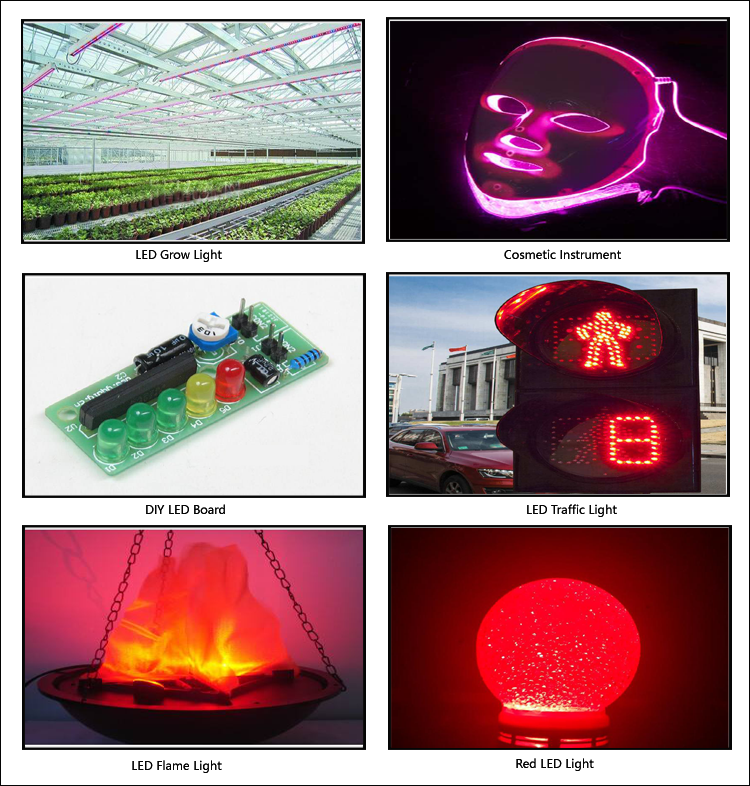 - LED relacionado -
- Producción -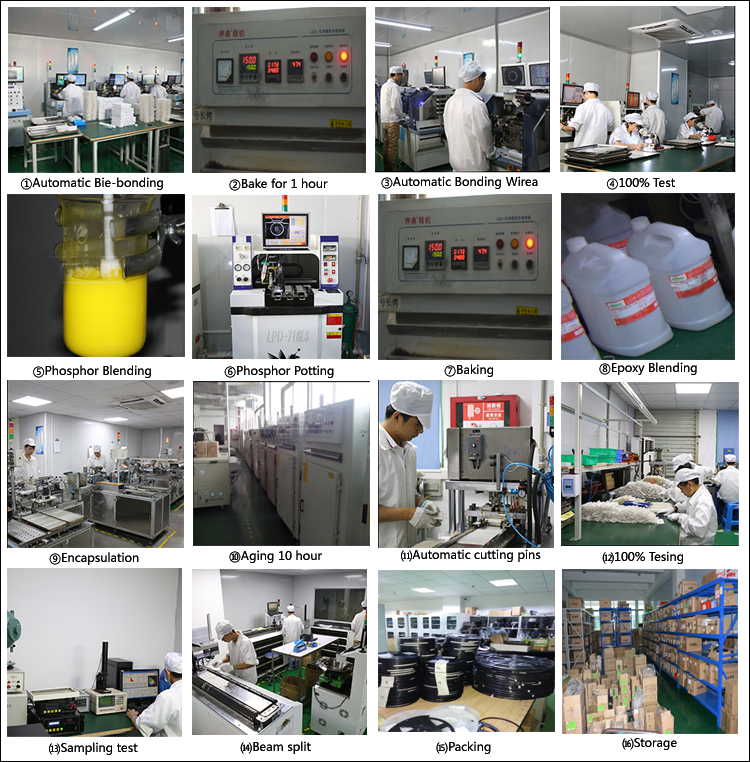 - Atención -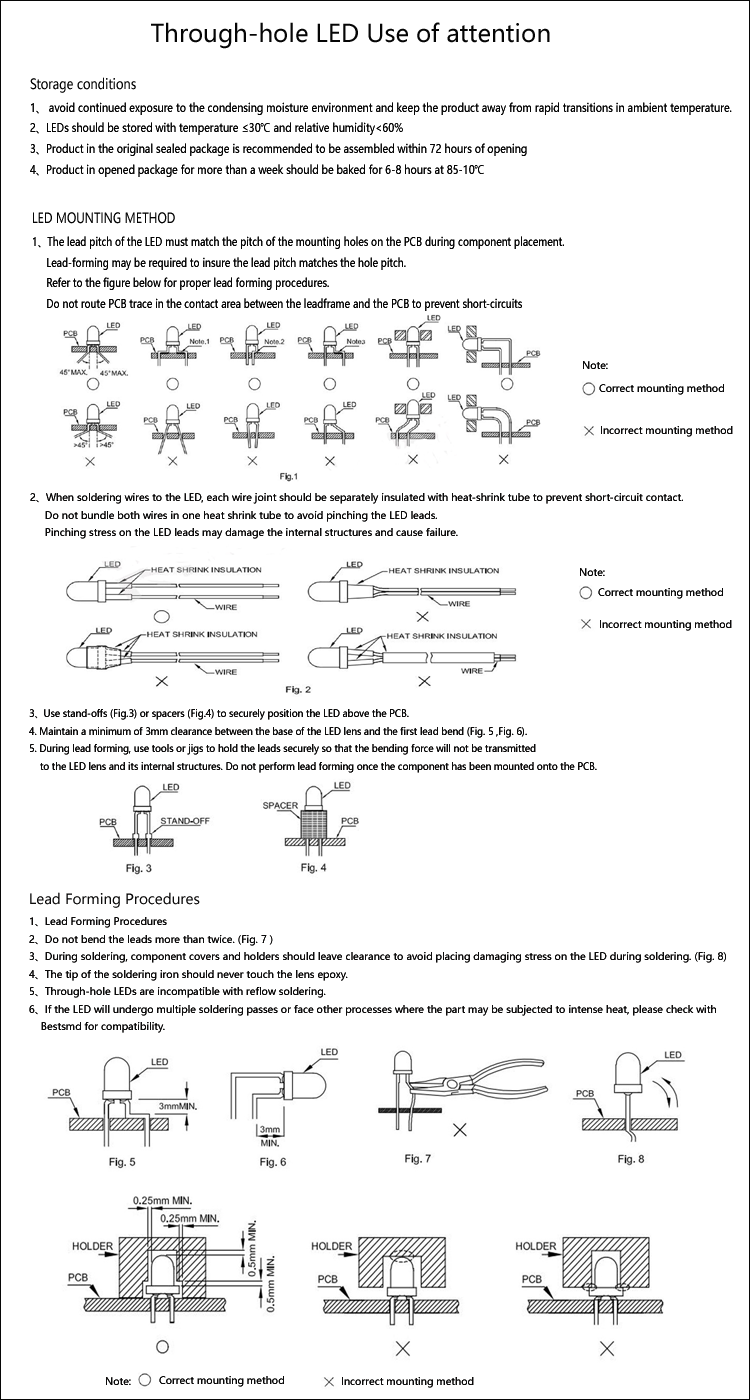 PRODUCTOS POR GRUPO : LED de agujero interno rojo > LED rectangular con orificio pasante rojo