Mosquito is kind of annoying insects, The color of the 365nm LED has a great attraction for mosquitoes. That is why most of UV LED are very largely used in mosquito trap machine for house, for hall or for the others place ect. If you need to make a trap machine for the mosquito, this UV LED with 395nm or the others wavelength UV LED won't let you disappointment~
395nm LED, 400nm LED, 405nm LED and 410nm LED are common purple LED, which all have the gorgeous color of purple.
Detail of 3528 UV LED 395nm:

Place of origin: Shenzhen, China (Mainland)
Type: 3528 UV SMD LED
Power: 0.06W
Working lifespan: More than 80,000 hours
Base material: Pure gold wire and copper supporter
More wavelength: 355nm LED, 365nm LED, 370nm LED, 375nm LED, 380nm LED, 385nm LED, 390nm LED, 395nm LED, 400nm LED, 410nm LED, 415nm LED, 420nm LED, 425nm LED ect.
3528 395nm UV LED: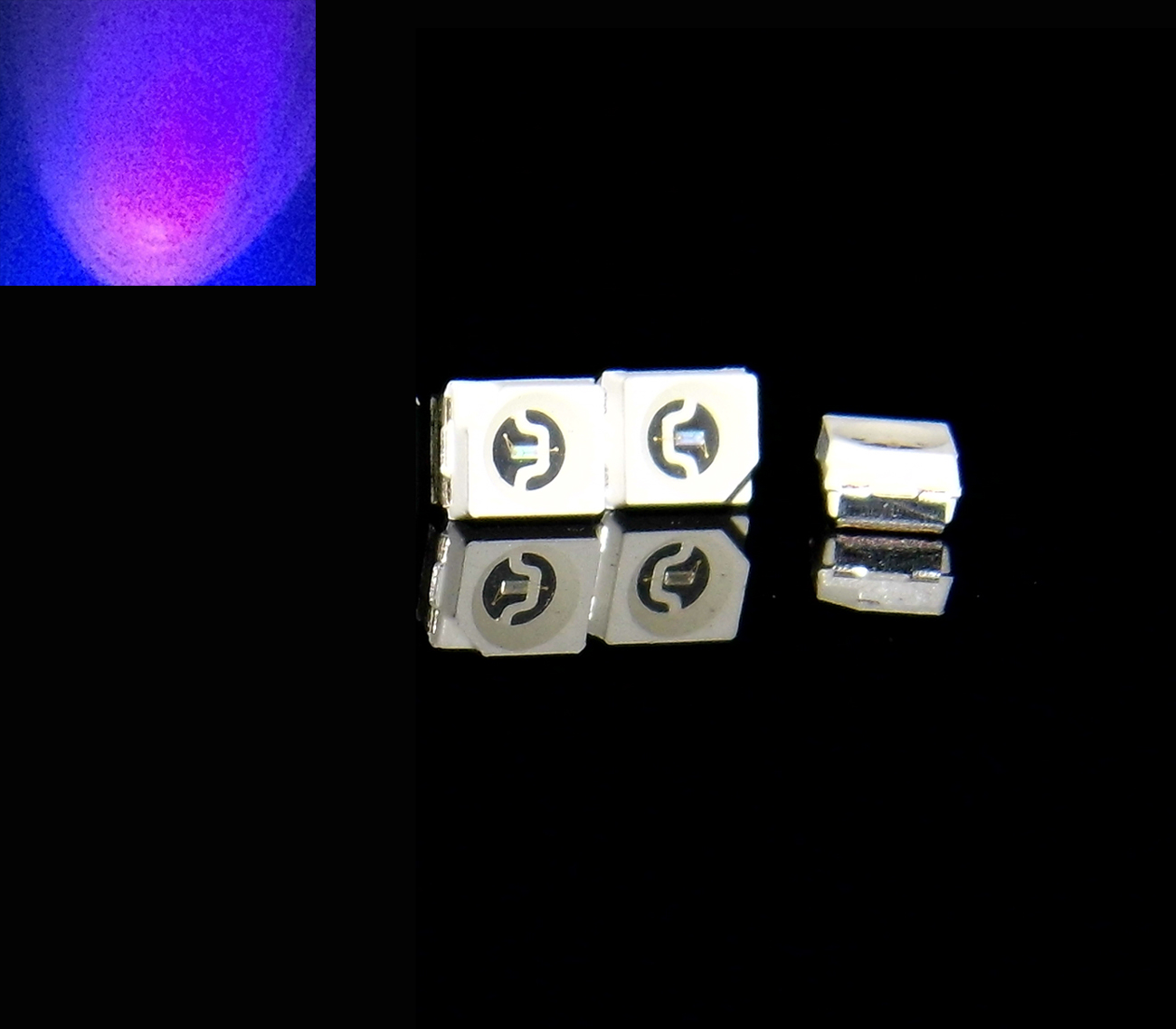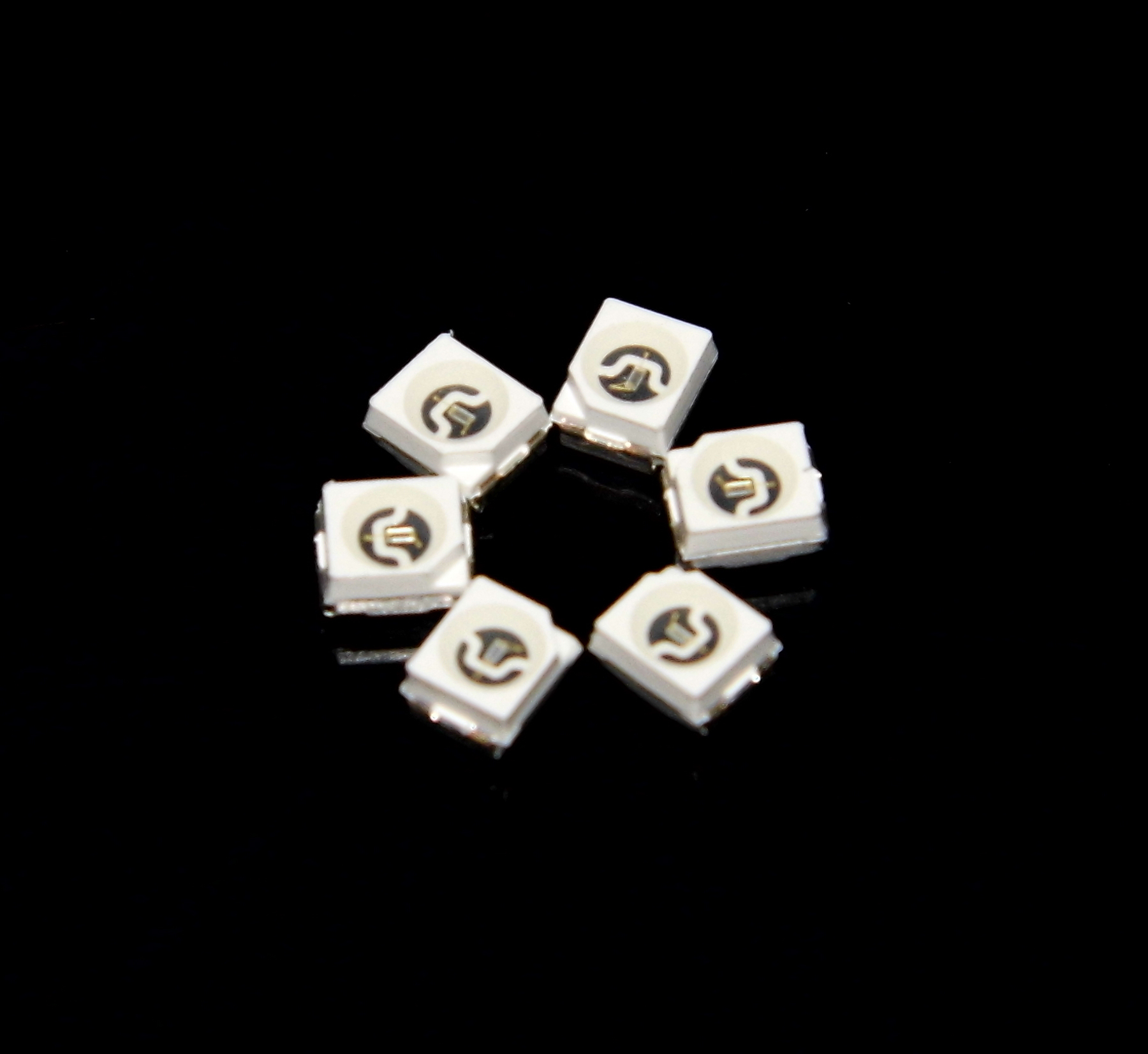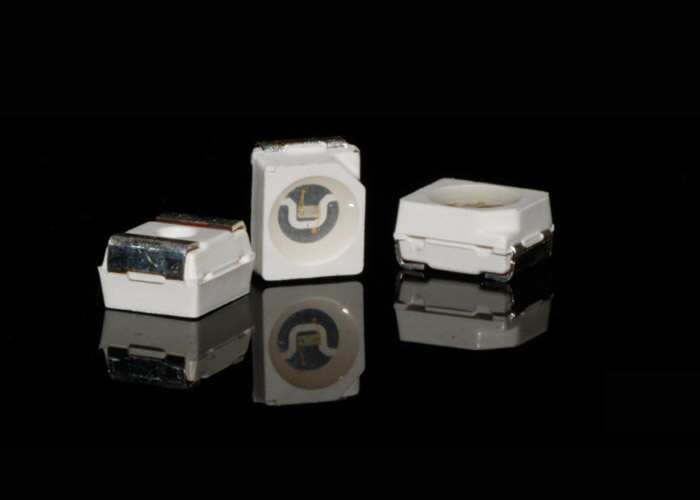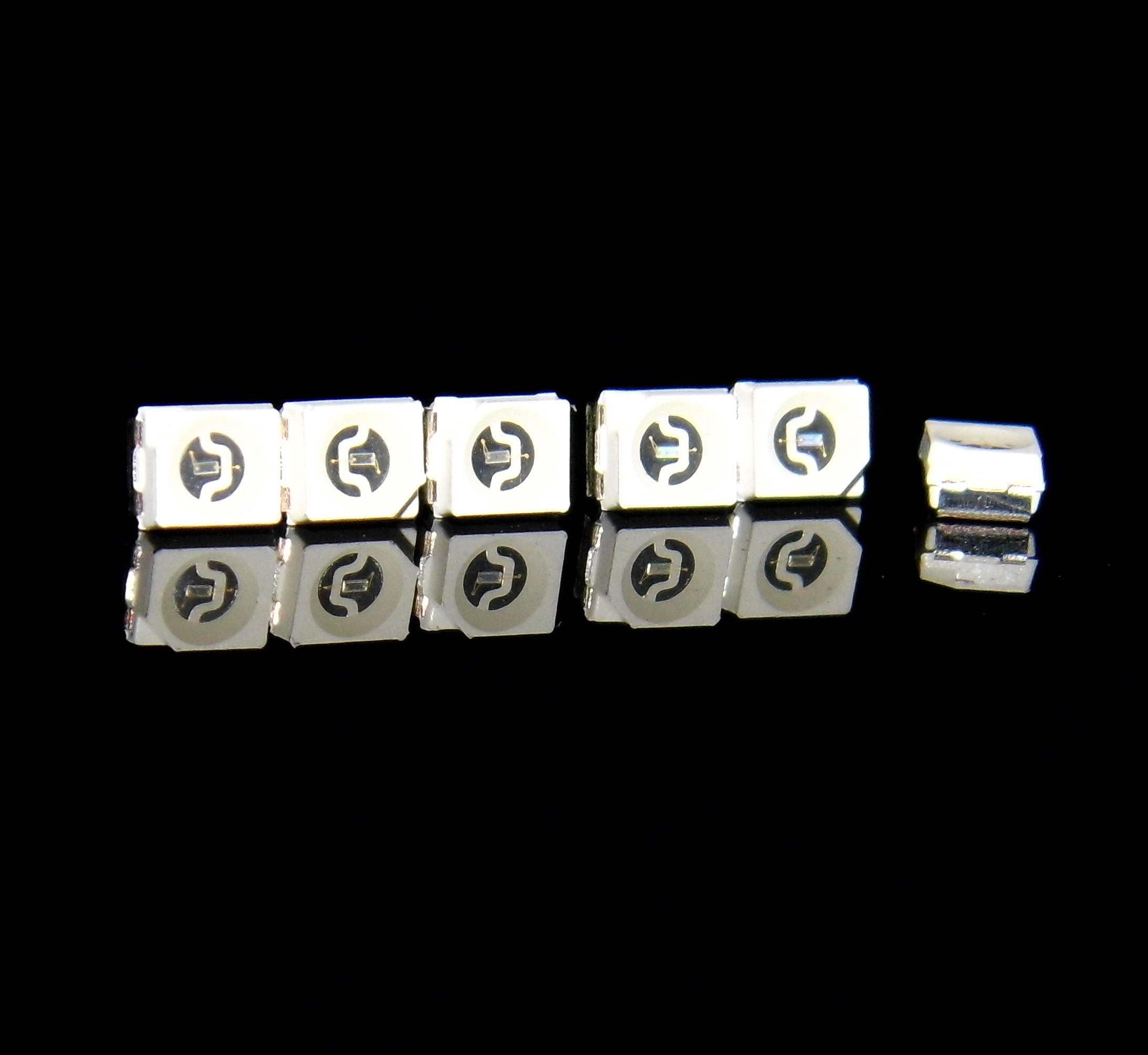 Size of 3528 UV SMD LED: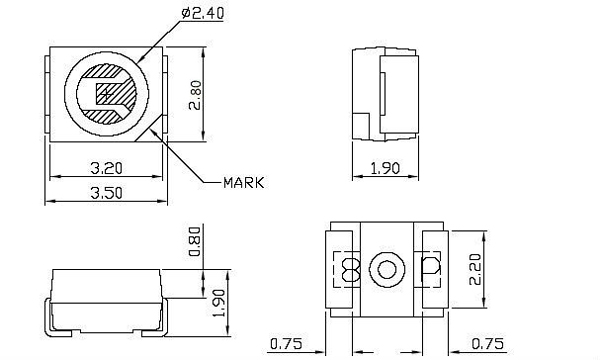 Taped 3528 UV LED with 395nm: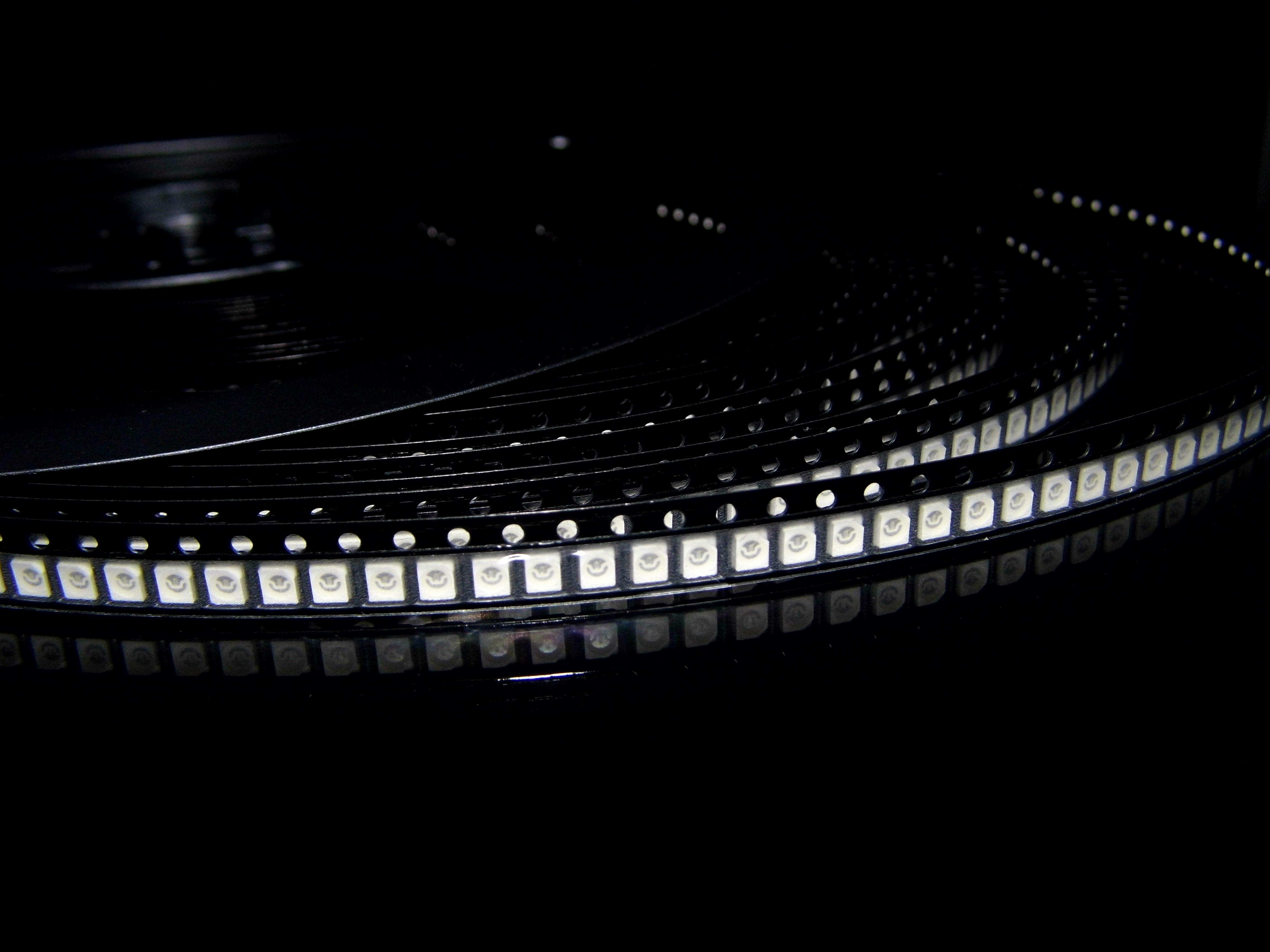 Vacuum Packaging 3528 UV LED with 395nm LED: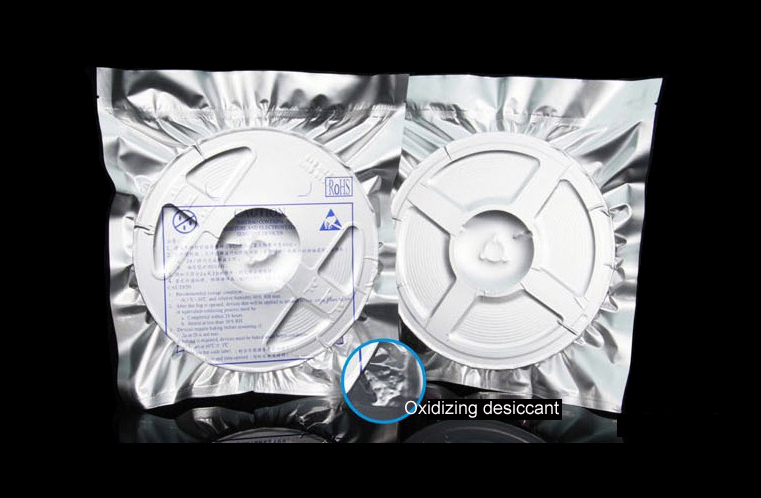 Application of 3528 SMD LED - UV: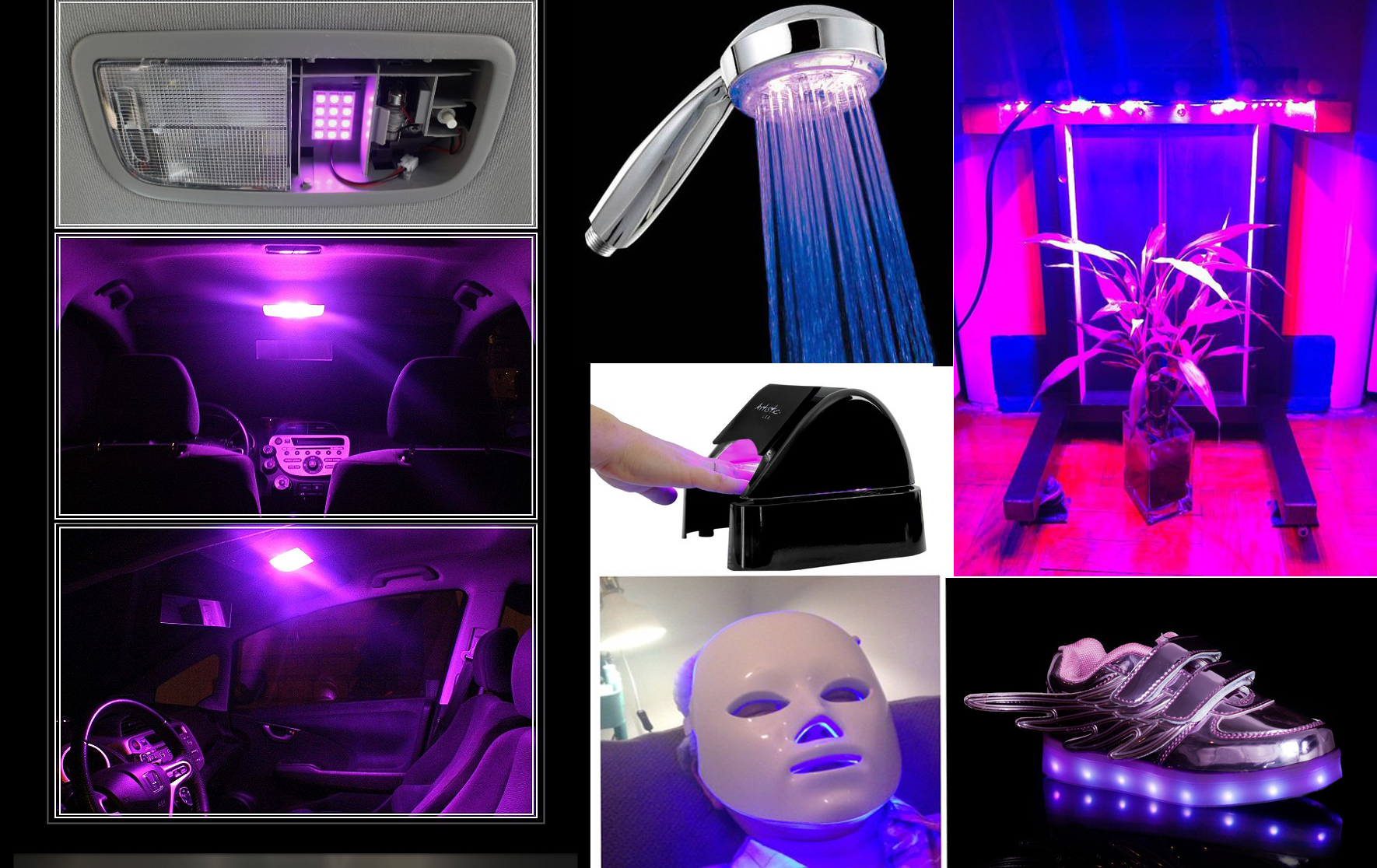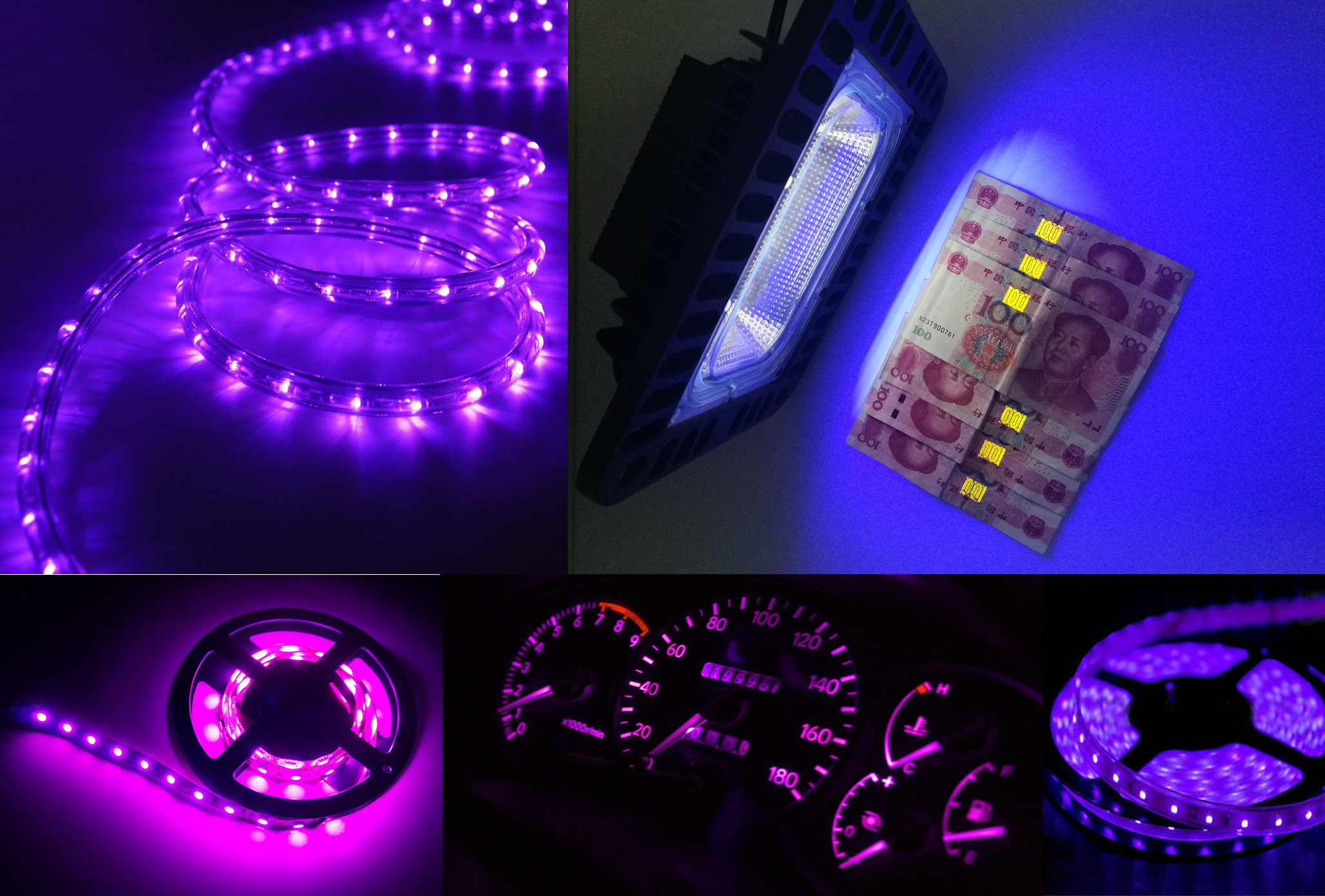 Shipping Terms:
Our delivery go through DHL, Fedex, UPS, EMS etc.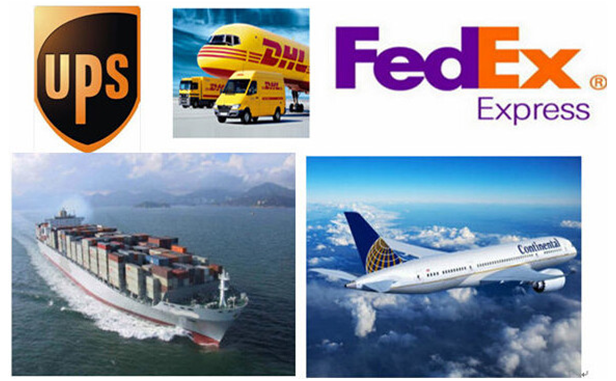 PRODUCTOS POR GRUPO : LED UV