- LED UV -
2835UVC-41LI150-90A #
Los LED UV son ampliamente utilizados en tipos de aplicación de esterilización y eliminación de bacterias. Pero no toda la longitud de onda del LED UV puede funcionar en este campo. Normalmente, solo se puede usar el LED con una longitud de onda en el rango de 220 nm a 350 nm en la aplicación de germicida. El diodo emisor de luz ultravioleta es un tipo de diodo emisor de luz (LED) que puede emitir cerca de la luz ultravioleta. Su principio de emisión de luz es el mismo que el de los diodos emisores de luz ordinarios. Hace 50 años, las personas conocían el conocimiento básico de que los materiales semiconductores pueden producir luz. El primer diodo comercial se produjo en 1960.
-
Parámetros de
dimensión
-

. Todas las dimensiones estan en milimetros ; 2. La tolerancia es de ± 0.10 mm a menos que se indique lo contrario.
* Este estuche también está disponible para LED UV, LED amarillo, LED blanco, LED azul de orificio pasante, LED rojo de orificio pasante, LED IR ect. *
- Color emisivo -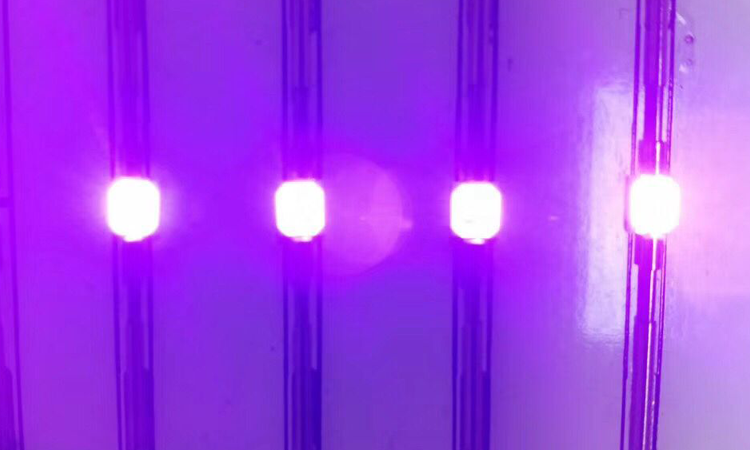 * Los colores de la foto fueron tomados por la cámara, tome el color de emisión real como estándar.

- Parámetros eléctricos -

Parameter

Symbol

Rating

Power Dissipation

Pd

500mw

Pulse Forward Current

IFP

300mA

Forward Current

IF

150mA

Reverse Voltage

VR

5V

Junction Temperature

Tj

115°C

Operating Tempertature

Topr

-40 - +80°C

Storage Tempertature

Tstg

-40 - +100°C

Soldering Temperature

Tsol

260°C

Electro-Static-Discharge(HBM)

ESD

1000v

Warranty

Time

5Years

Antistatic bag

Piece

2000Bag

*Pulse Forward Current Condition:Duty 1% and Pulse Width=10us.

*Soldering Condition:Soldering condition must be completed with 3 seconds at 260°C
Parameter

Symbol

Min

Typ

Max

Unit

Test Condition

Forward Voltage

VF

3.0

3.2

V

IF=150mA

3.2

3.4

3.4

3.6

3.6

3.8

Luminous Intensity

IV

4

6

lm

IF=150mA

6

8

Peak Wavelength

λP

400

405

nm

IF=150mA

405

410

Half Width

Dl

25

nm

IF=150mA

Viewing Half Angle

2q1/2

±45

deg

IF=150mA

Reverse Current

IR

5

uA

VR=5V

*Luminous Intensity is measured by ZWL600.

*2q1/2 is the off-axis angle at which the luminous intensity is half the axial luminous intensity.

*lD is derived from the CIE chromaticity diagram and represents the single wavelength which defines the color of the device.
- Conexión de cable dorado -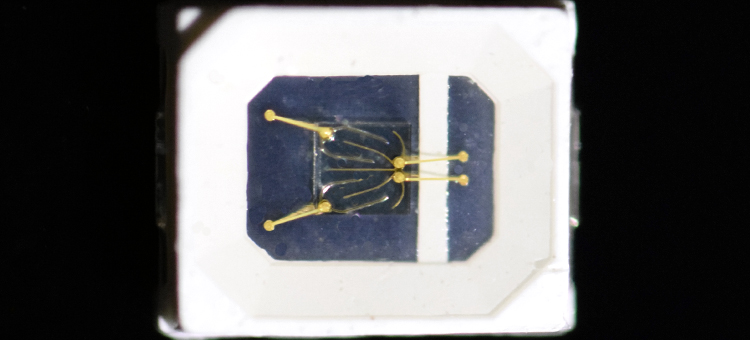 - Embalaje -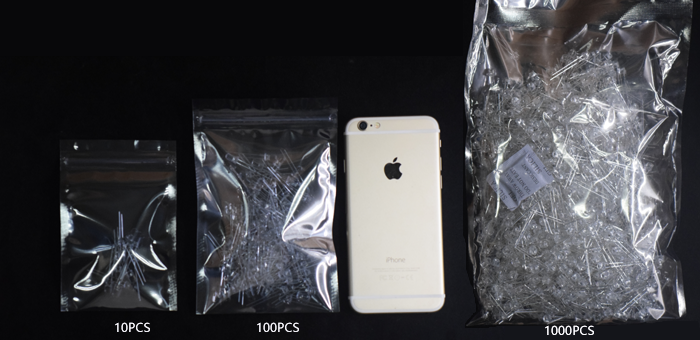 - Aplicación de uv Led -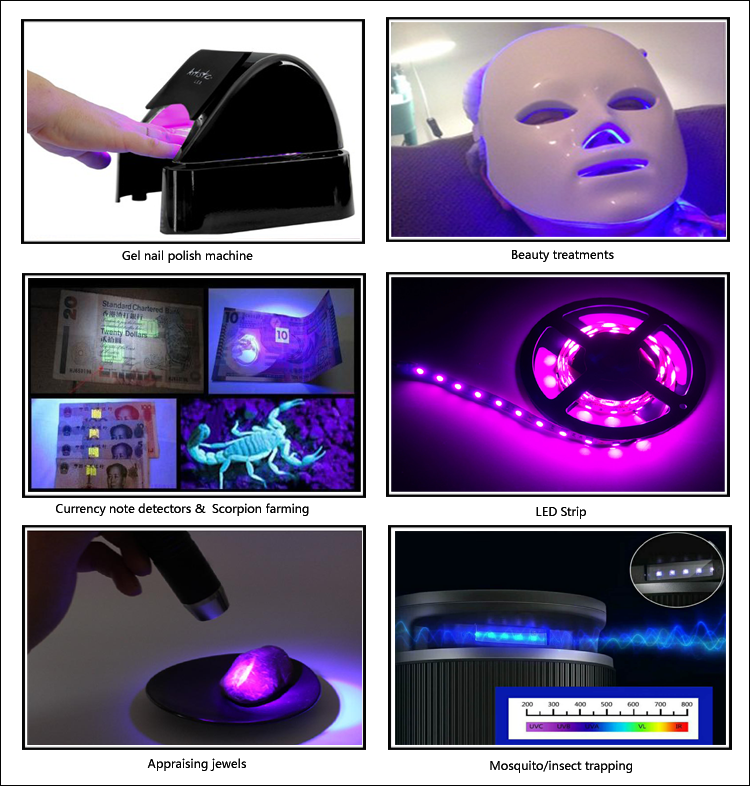 - LED UV relacionado -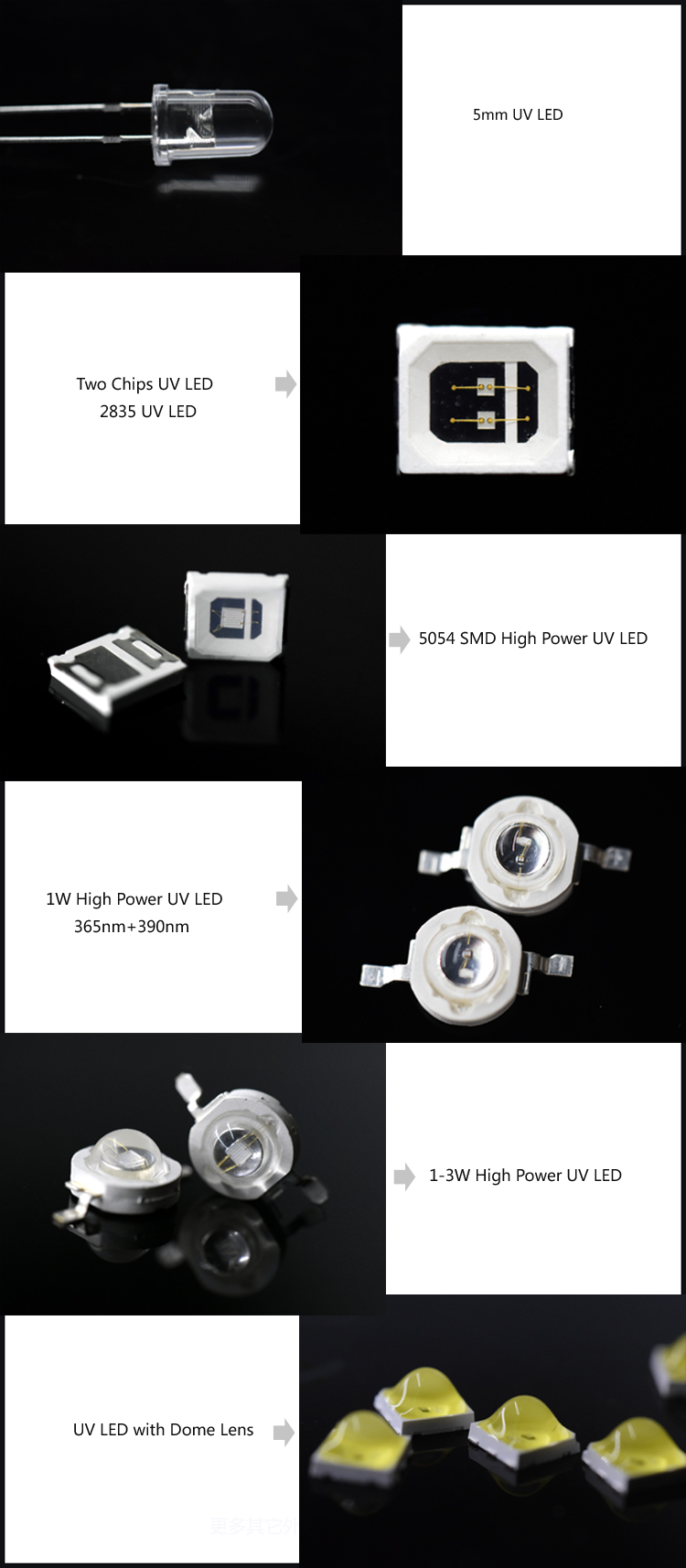 - Producción -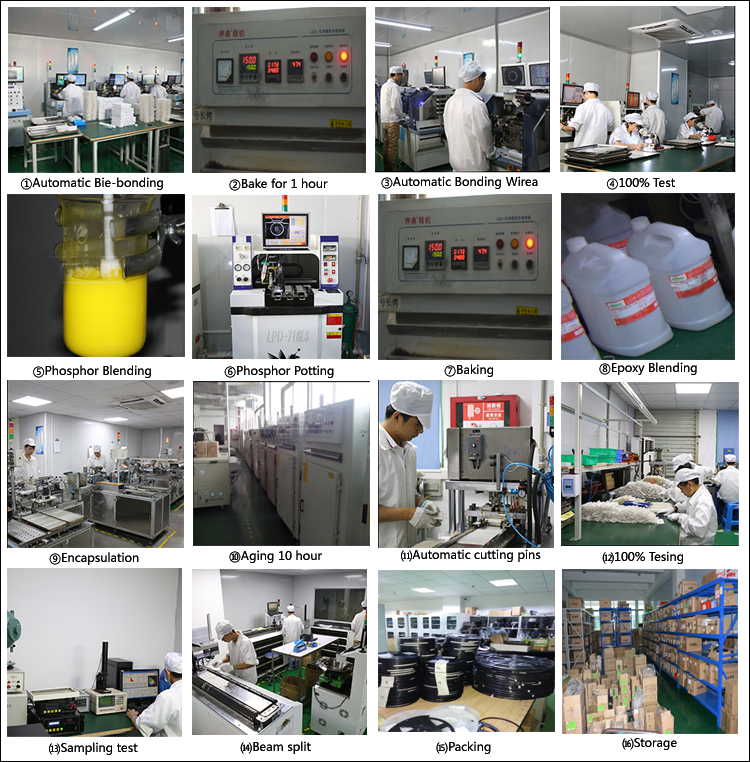 - Utilizar -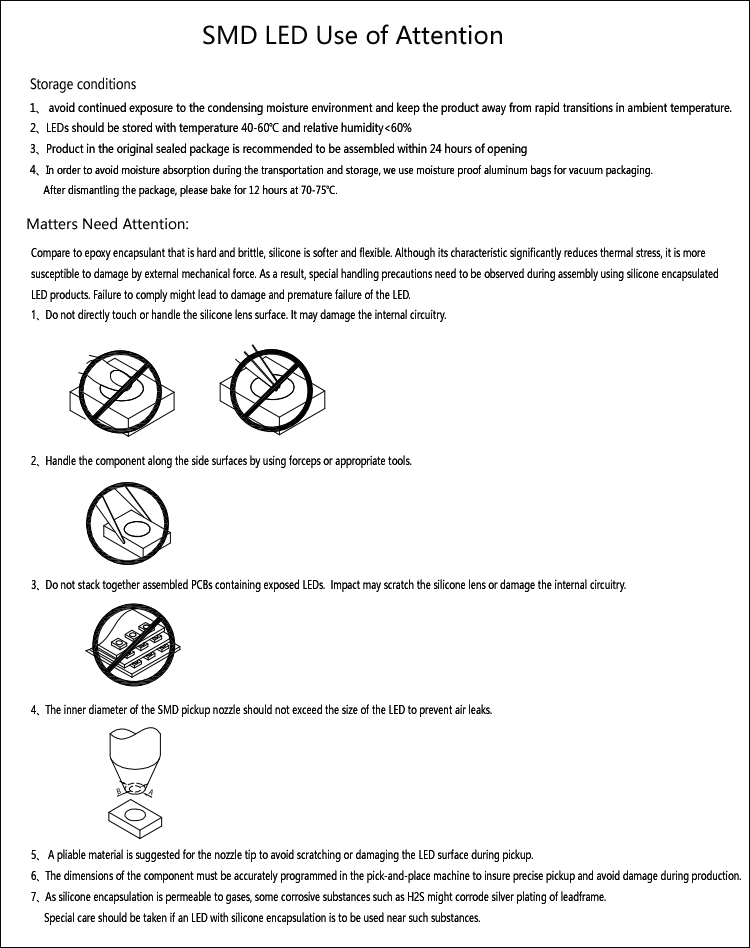 PRODUCTOS POR GRUPO : LED UV